How Much is Food in VietnamFor VND12,000 (US$0.53), a bánh mì? VND8,000 (US$0.35) for a coffee? If you're on a tight budget, Vietnam is the place to go! Food and drink prices, as well as the overall cost of living, are so low that Vietnam has recently been named the world's most affordable country for foreigners. The best part is that you will eat well!
Accommodation, transportation, sightseeing, food, and beverages... the site for low-cost tourism A backpacker's daily expenses in Hanoi are estimated to be US$18.19 by Price of Travel. That's less than the cost of admission to the Tower of London in pounds!
According to Numbeo, the cost of living in Vietnam is 45.71 percent lower than in the United States.
Food accounts for a significant portion of this. For example, the typical Saigonese office lunch ranges from cơm tấm to hủ tíu at VND35,000 (US$1.54) and frequently includes a soup as a starter and a small dessert. While the portions are not US-sized, this three-course meal is filling and delicious!
Think again if you think these deals are limited to street food. Even more upscale restaurants, all the way up to Vietnam's dining temples, are incredibly affordable when compared to international prices. Local cuisine rarely costs more than VND250,000 (US$11) per dish.
One straightforward question arises:
Why Is Vietnamese Food So Cheap?
Vietnamese cuisine is naturally inexpensive
Vietnamese cuisine has a light and airy flavor. Almost all Vietnamese dishes perfectly balance greens and vegetables, proteins and carbohydrates, adhering to a deeply rooted food philosophy that aims to harmonize yin and yang through nutrition. Portions are not as large as in other parts of the world, but they are filling.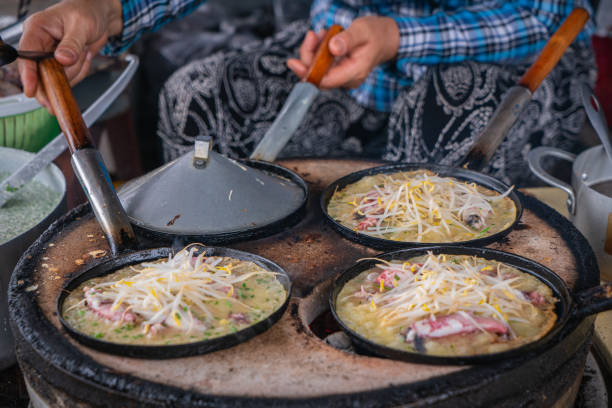 The recipes, on the other hand, are frequently passed down from previous generations who lived a simple life, relying heavily on locally sourced ingredients that can be found at almost any street market at prices that will astound you.
A ten-pack of eggs costs only one dollar. You could easily buy a whole bag of vegetables, such as carrots or local greens, or fruits, such as bananas or passion fruits, for less than $2.50. And a country with a 3,440-kilometer coastline is never short of the freshest and cheapest seafood.
Nature is so generous in providing everything Vietnamese gastronomy requires. A trip to the Mekong Delta demonstrates how rich and fertile the Vietnamese soil is. This country is simply a foodie's paradise on the planet!
Cheap labor equals cheap food
Another reason for the low food prices is the same as for the general affordability of life in Vietnam: wages are rising but remain low on an international scale. As a result, the labor cost that goes into your lunch is significantly lower than in other countries, which drives down prices and creates a demand for reasonably priced food. If you make $150 per month, you won't spend more than a dollar or two on food every day. As a result, there are vendors who meet that demand.
Is there a lack of food safety?
Finally, there is a drawback to the incredible prices: food safety is not Vietnam's strong suit. Paying less attention to hygiene results in a lower overall cost. The main issues are pesticide use, a lack of refrigeration and adequate storage systems, and hygiene violations during food processing and cooking.
While any consumer in Vietnam should keep this in mind, it would be incorrect to distrust the entire industry—and even more incorrect to refrain from indulging in all the goodness available on the street! Simply use your common sense. Don't go if the place appears dirty or clearly lacks proper hygiene standards. Street vendors and restaurants that are frequently visited are usually safe.
Eating Healthily
The good news is that Vietnam, particularly its urban centers of Hanoi and Saigon, provides you with numerous options. If you want to eat for VND15,000 (US$0.66), you can do so. If you're willing to pay top dollar for high-quality international travel, you'll find it here for less than in many other places. However, as is often the case, the best option is the happy medium.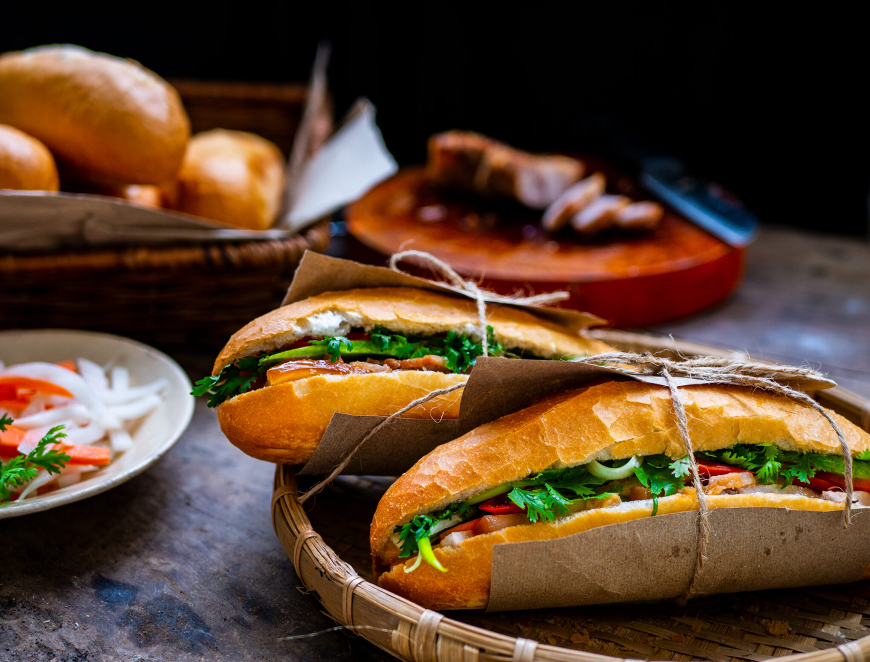 There are many mid-range street restaurants in Vietnam that are set up in a house or on a street corners. Prices range between VND30,000 and 70,000 (US$1.32-3.08) per dish, the food quality is good, and the taste is to die for. After all, three dollars for a full-fledged, savory meal isn't bad, is it?
So keep an eye out for those charming little bún chả or cơm tấm, cao lầu or bún bò Huế, mì Quảng or bánh xèo places that get crowded during lunch and dinner. This is where you'll truly appreciate Vietnam's multifaceted, healthy, and flavor-bursting cuisine.