In the past ten years, Saigon's art scene has rapidly expanded from a limited number of commercial galleries to a dynamic and diverse domestic art culture that places a strong emphasis on emerging, young Vietnamese artists.
The history of Vietnamese visual art extends back to the Stone Age and features an astonishing variety of materials, including painting and sculpture in addition to handicrafts made of wood, silk, clay, and bronze. Vietnamese art before to the 20th century was largely practical and useful, centered on handicrafts or serving religious or ornamental purposes. When European art forms gained popularity during the colonial era and gave rise to a fresh generation of contemporary Vietnamese art, the culture of art changed. After the Doi Moi campaign, during the "renovation" phase, there was a second boom of experimental, abstract, and innovative art, which helped to establish the foundation for the contemporary art scene in Vietnam today.
Explore this interactive history at the galleries in Ho Chi Minh City, which feature a variety of historical, classical, and modern artworks. Even if contemporary art has taken center stage in recent years in an effort to highlight rising stars of modern art and introduce them to a wider audience, there are still wonderful museums devoted to historic preservation. For those interested in the past or present of Vietnamese art and culture, here are some of the top museums and galleries in Ho Chi Minh City.
Contemporary Art Center The Factory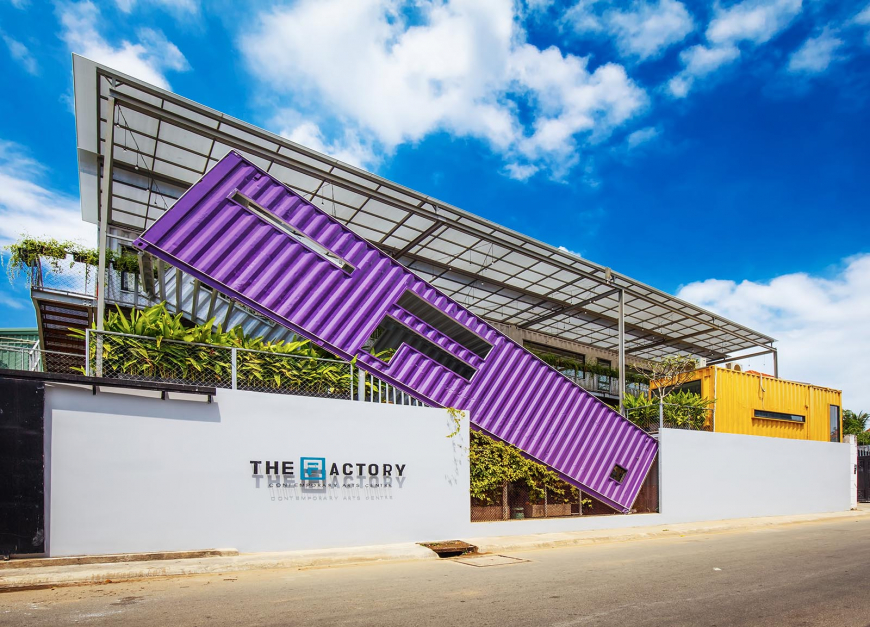 The Factory, a social organization founded in 2016 by the artist Tia-Thuy Nguyen, uses its earnings to support its own artistic initiatives. It is the only location in Saigon that genuinely focuses on modern art. The gallery is divided into numerous painstakingly furnished little rooms with a range of diverse uses by the 1,000m2 building, which is made of shipping containers. There are designated areas for exhibitions as well as a coffee shop, a bar, a library of art publications, a place for pop-up sales, a room for talks and workshops, movie screenings, and seminars.
Multidisciplinary works of art such as paintings, sculptures, and installations are on display. The programs are committed to serving the needs of the neighborhood, with a particular emphasis on linking artists to tools, resources, and other artists. The Factory is establishing a reputation while carrying out its mission of cooperation, education, and co-creation of the developing Vietnamese cultural scene.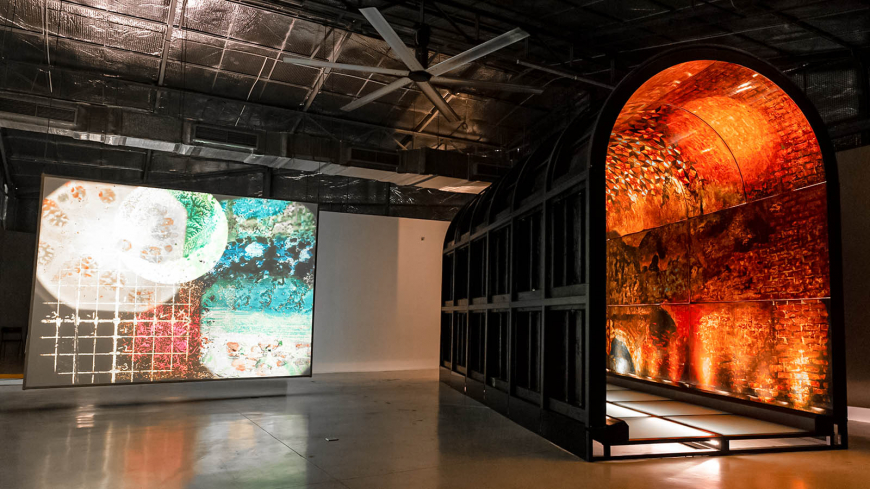 Museum of Fine Arts in Ho Chi Minh City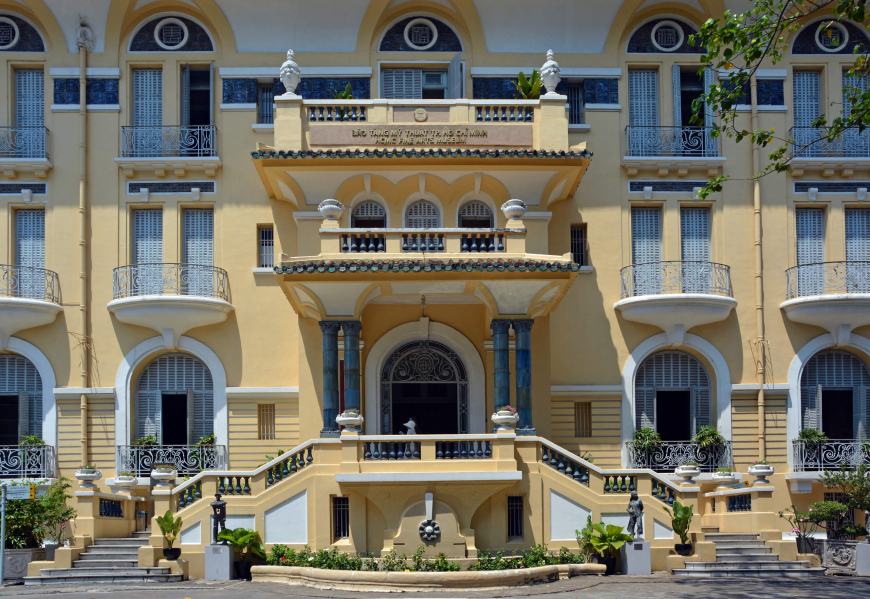 In Ho Chi Minh City, the Fine Arts Museum is the most well-known gallery. It is a three-story, art-deco-style house that has been restored; it combines Asian and European architectural elements and is so stunning that it could pass as one of the works of art on show. This is possibly the most significant museum in the area for anyone trying to comprehend the larger context of Vietnamese art history.
Three floors contain all sixteen of the showrooms. The first level is used for changing exhibitions, galleries, and events. On the second level, there is a permanent collection of fine arts, which includes works from the Southern Fine Arts period (18th–20th century) as well as the two Contemporary Arts periods (first, from the turn of the 20th century to 1975, and then from 1975 to the present).
The historical artwork and handicrafts on the third floor include Champa kingdom sandstone and terracotta artworks as well as old bronze sculptures of Hindu and Buddhist gods from Southern Vietnam.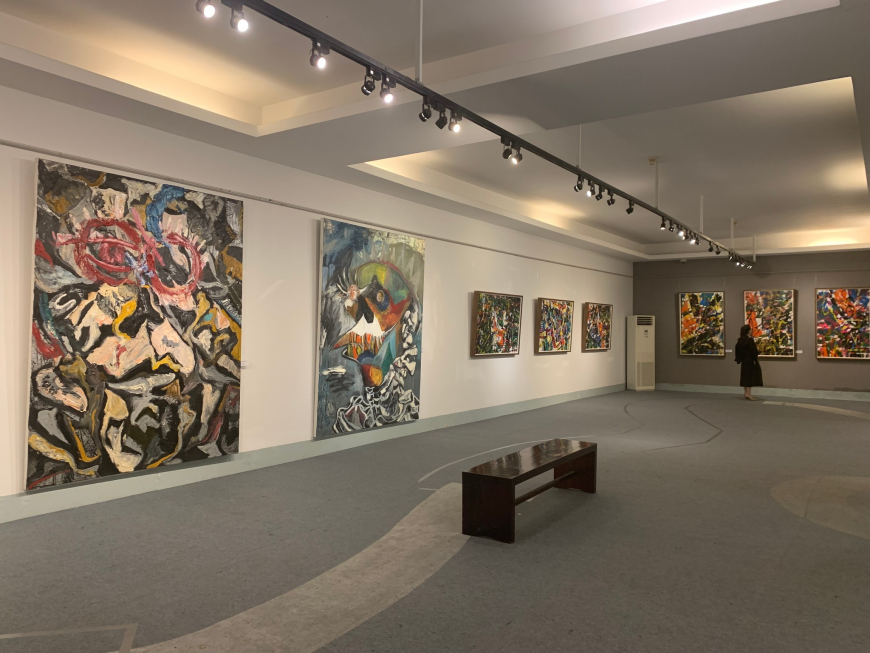 Museum of Ao Dai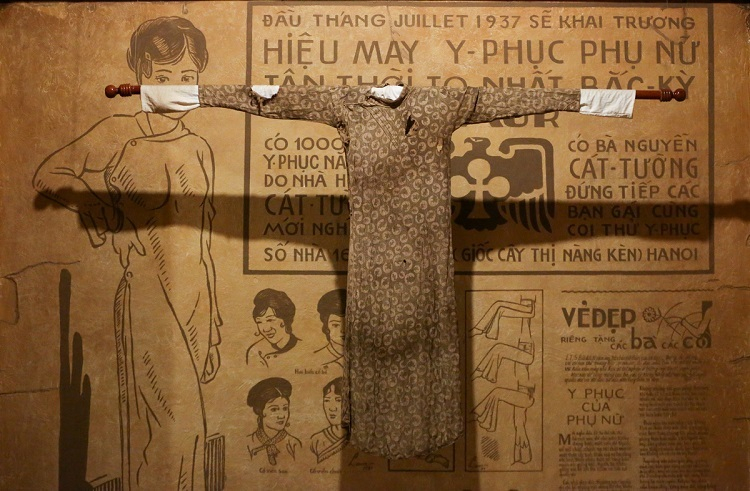 Sy Hoang, a fashion designer, constructed the Ao Dai Museum just ten years ago. The structure has a yin and yang-patterned tile roof and is made with a sturdy wood frame, adhering to traditional Vietnamese architectural design. The modest structure is positioned on a vast 16,000 square meter lawn that includes herb gardens and lotus ponds.
There are almost 300 different variations of ao dai on display. The history of ao dai is showcased on one side of the museum, showing how the national attire changed over each time period. The museum's opposite side showcases actual costumes worn by Vietnamese women who have made major contributions to their country's history and culture.
The Ao Dai Museum is a modest but potent memorial to contemporary Vietnamese history as well as a celebration of culture and the arts.
Couleurs by Rehahn - Dong Khoi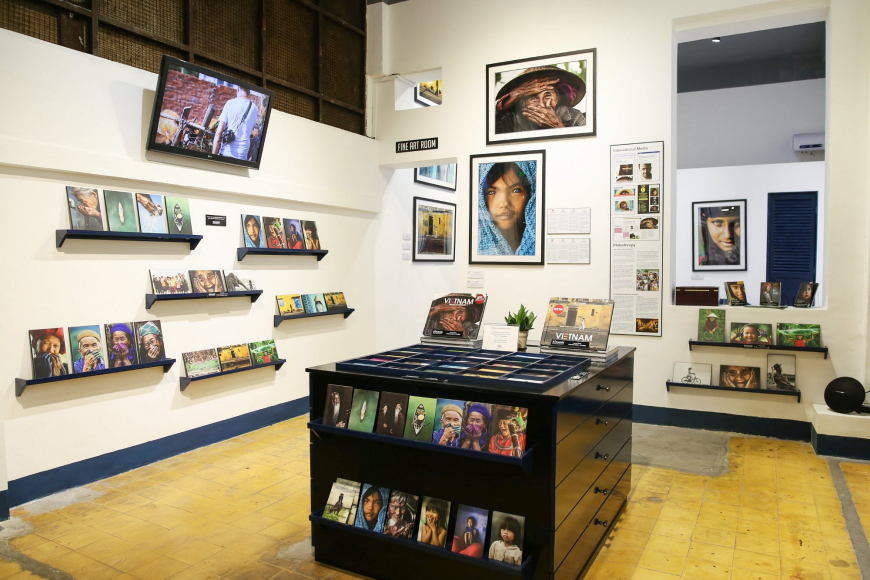 Renowned photographer Réhahn is best recognized for his moving depictions of contemporary and traditional Vietnam and Vietnamese ethnic minorities. Thousands of visitors from all over the world have visited his Saigon gallery since it launched in 2017 in quest of his trip photographs of Vietnam as well as Malaysia, Cuba, and India.
The gallery is located on the exclusive Dong Khoi Street, which is also the center of the diplomatic community and a posh shopping district. The 5-star hotels and some of the city's most exquisite buildings are located along the tree-lined avenue. In the Intercontinental's lobby, directly across from the Saigon Opera house, lies Réhahn's gallery.
In addition to more reasonably priced replicas of some of the most famous paintings by the artist, the gallery offers collector's editions of Réhahn's originals, which are highly prized investment items. Through the delicate talent of one man's lens, the Couleurs gallery allows visitors to virtually experience the depths of Vietnamese culture while soaking up the country's natural beauty.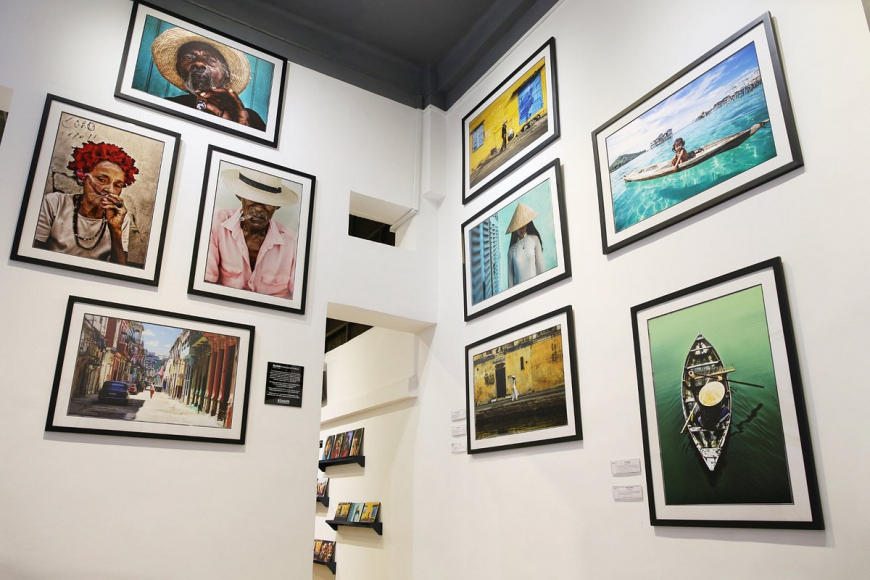 Craig Thomas Gallery
The opening of Craig Thomas Gallery in 2009 was done specifically with the intention of fostering and showcasing the work of young Vietnamese visual artists. Craig Thomas, the gallery's eponymous curator, had vast experience managing and curating other Saigon galleries and had discovered a lot of talented young painters who were underappreciated and lacking in resources. In order to close that gap and advance the Vietnamese art scene, the Craig Thomas Gallery was established. Through it, young and underground artists now have access to possibilities that can help them develop their abilities and enthusiasm.
The serene gallery space at District 1's heart hosts a regular schedule of thoughtfully curated exhibitions by emerging artists. The gallery originally served as a platform for Saigonese artists, but it has now grown to include Vietnamese and foreign artists in addition to those from Hanoi and Hue. The Craig Thomas Gallery is the best venue to find the real rising stars of the Vietnamese contemporary art scene because every exhibition features at least two up-and-coming artists who are having their first exhibitions.