Ethnic culture is influenced by color. People in our country's highland and mountainous regions have long known how to use plants in nature to generate colors and dye clothes. Indigo is a calm color that brings out the spirit of a person among all other colors.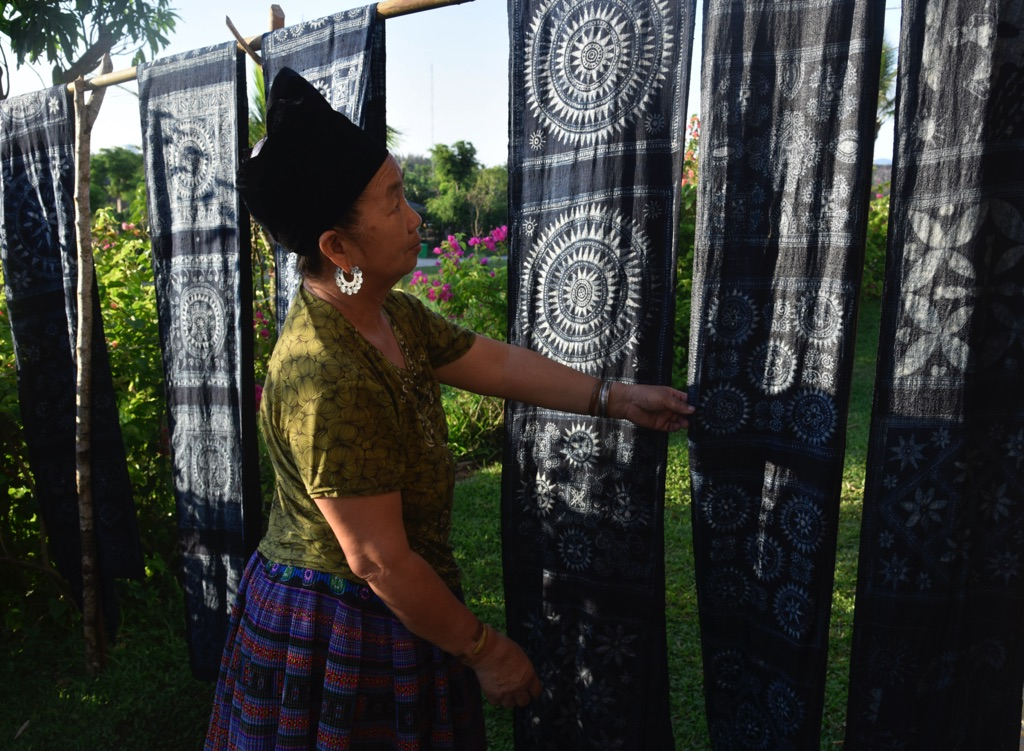 Ethnic groups in Truong Son, the Central Highlands, including the Ede, Giarai, Ba-na, and Co-tu... as well as Northwest ethnic groups like the Tay, Nung, Black Thai, Black H'mong, and Black Ha Nhi, always choose black indigo as their primary color and background. This is a transitional hue that affects how the colors on the outfit relate to one another and work together harmoniously. Perhaps in order to fully immerse themselves in the living and working environments, the difficult climatic conditions of the alpine forest areas force people to choose for themselves a robust, practical garment that is not overly dramatic in appearance. The indigo shirt is a casual garment worn by individuals every day, at work, on traditional national holidays, and during religious and cultural events.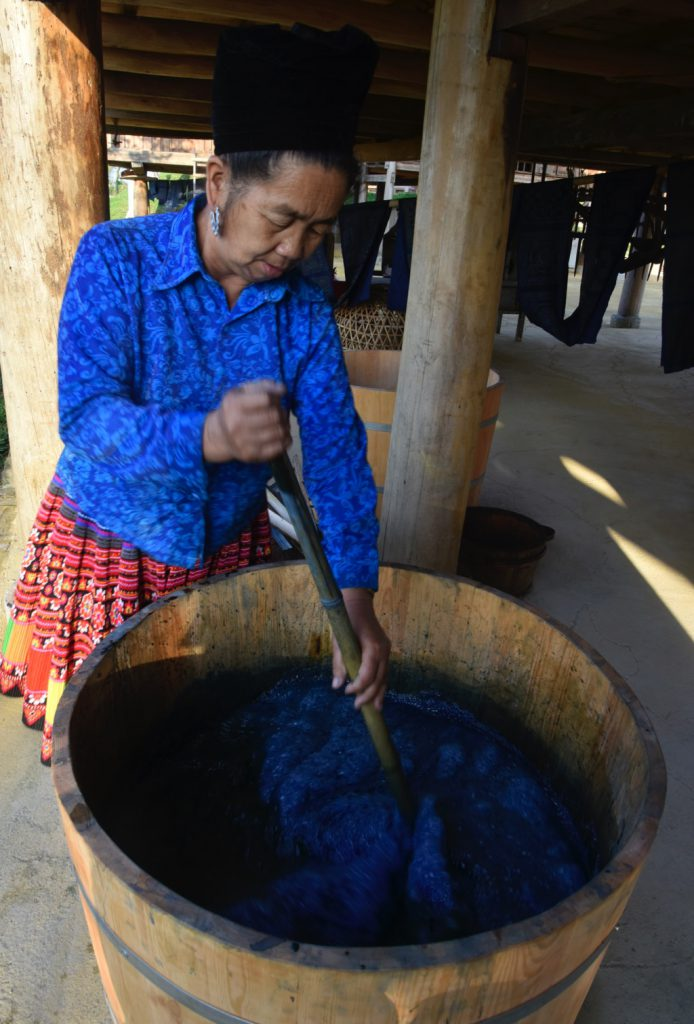 The most significant tree among the plants used to dye brocade fabric is indigo, which the inhabitants of Co tu, Ta-oh refer to as shady. The scientific names of this plant, "Indigofera tinctoria" and "Indigofera anil," refer to its wild growth in forests. In order to harvest indigo, stems and leaves are soaked in spring water in a sizable guillotine until they decay. After that, cut off the indigo stem and beat it with a plank. Compatriots also make a variety of additions from snail shells, corn seeds, and brown tubers in order for color dyes to function, enhance hues, and produce glossy water. People have to dip the fabric up to three times in this solution each day, followed by three changes of fresh colored water. People sprinkle powdered lime (fired from spring snail shells) into the colored water and stir until the dye turns jet black to put the fabric into dyeing when they feel that it is not yet dark or sharp. The woman must be patient and meticulous when processing indigo and dying cloth. The sisters' hands were always "stained with indigo" when they were coloring and dying wool.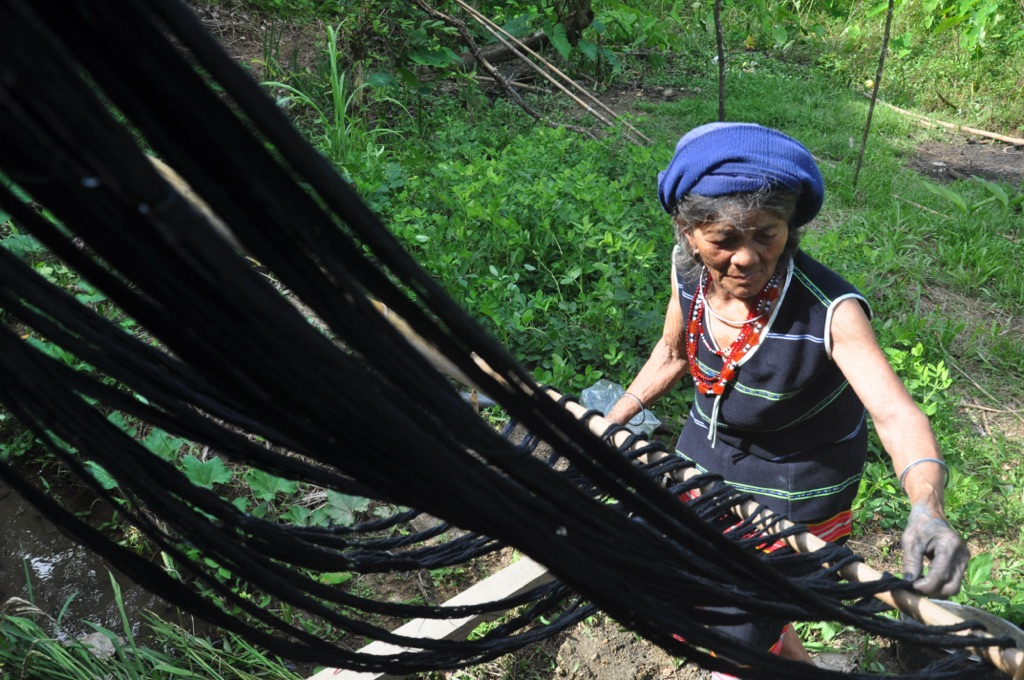 Even though life is colorful, ethnic groups' cultures have "changed colors," yet the indigo hue has stayed constant over time. Indigo leaves an identity mark on people. Indigo has always been linked to a countryman's life. This plant is constantly protected and treasured as a priceless asset. Both the H'mong and the Dao Tien ethnic groups are well developed in terms of linen weaving and beeswax pattern printing. After all of the beeswax is removed from the linen, it is indigo stained, and lovely patterns emerge.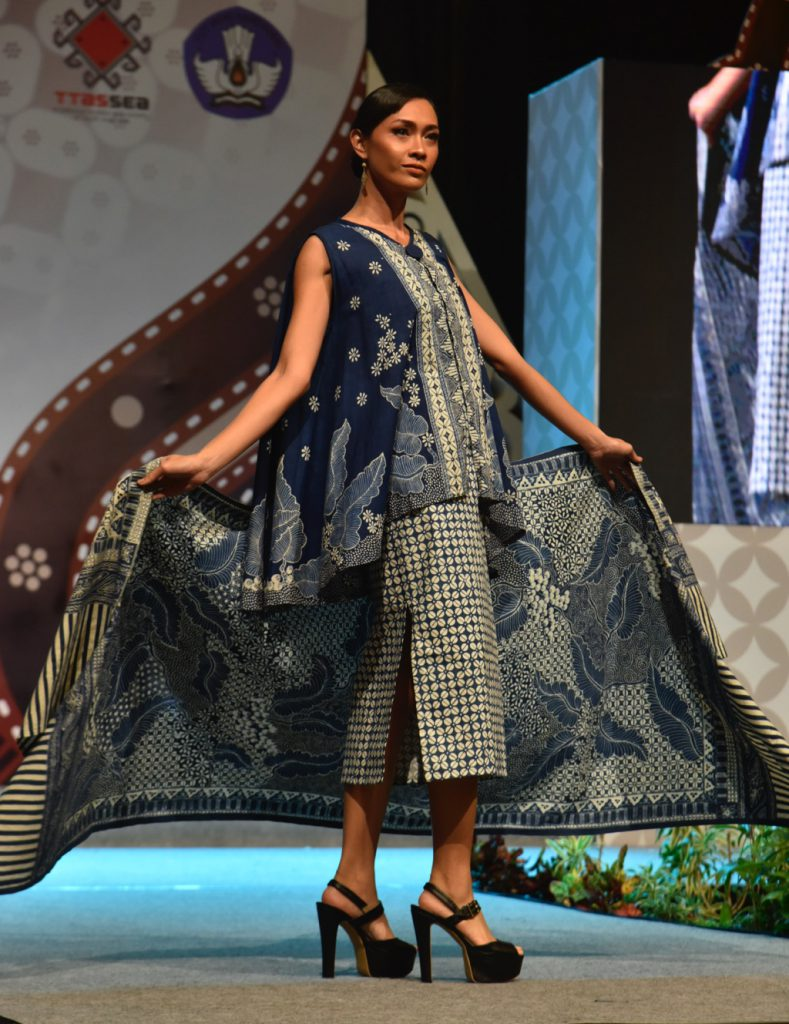 Indigo trees provide a hue that adorns life, bringing the community to life. Every person's life cycle includes sacred rites and celebrations where the indigo garment is worn. In order to create stunning brocade fashion collections, well-known fashion designers from Vietnam and throughout the world are increasingly turning back to indigo.
Source: Trần Tấn Vịnh