"Evading" the stuffy city, let your soul fall into the vast nature of heaven and earth with beautiful steppes like exquisite and poetic paintings.
Visitors are interested in visiting green steppe sites and going up the mountain to hunt clouds at this time. Many people admire the endless beautiful steppe scenery in Switzerland or other countries worldwide, but there's no need to travel far; even in Vietnam, there are "extreme" steppes waiting to be explored.
Majestic pristine mountain forests and beautiful scenery with a clear stream running through green vegetation are the features that draw visitors to these four locations.
1. Dong Lam Steppe, Lang Son
Dong Lam (Đồng Lâm) Steppe, which is only about 100 kilometers from Hanoi and takes more than two hours to reach, promises to be a popular tourist destination.
With a steppe area of up to 100 hectares in Huu Lien commune, Huu Valley district, Lang Son province, this place is likened to the Mongolian plateau in the heart of Vietnam, possessing rich vegetation: green grasslands, limestone mountains, freshwater lakes, and rich waterfalls.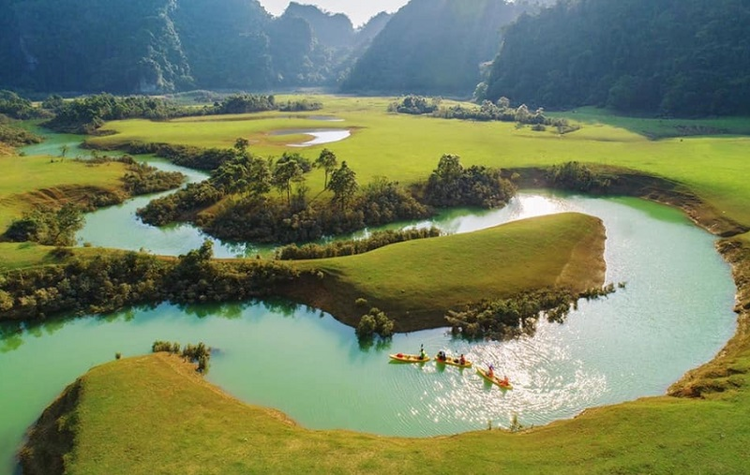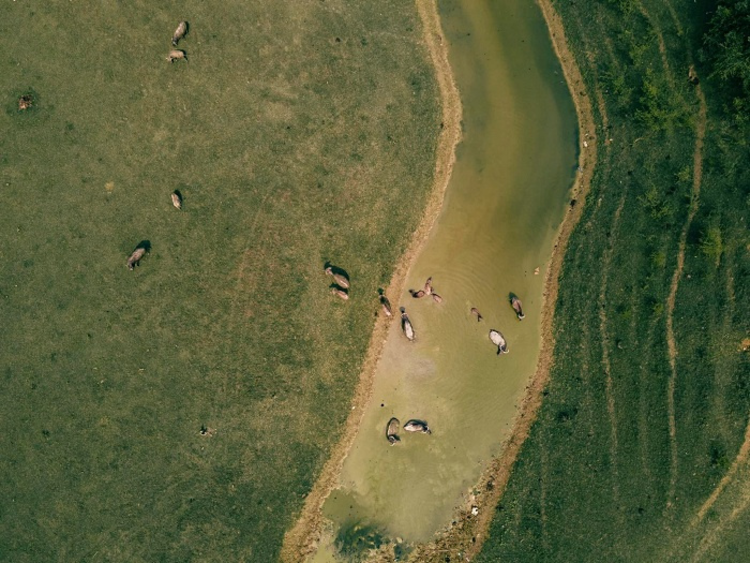 The scenes of buffalo herds grazing on the prairie are truly poetic.
During the rainy season, which lasts from July to October, the entire Dong Lam appears to be submerged in water. If you visit around this time, you can go kayaking, fishing, or admire the magnificent limestone peaks.
Except for the aforementioned period, Dong Lam is always "dry." This is the time to make plans with friends and family to participate in outdoor recreational activities such as camping, picnicking, hiking, climbing, or cycling.
However, regardless of the season, Dong Lam has its own hidden beauty. Many visitors send this place as a place to relax every weekend because of its cool climate, poetic landscapes, and easy geographical distance, vast and airy steppe space.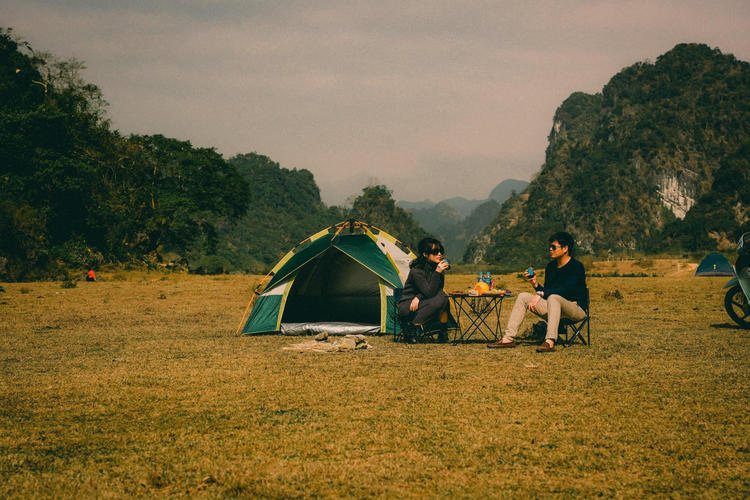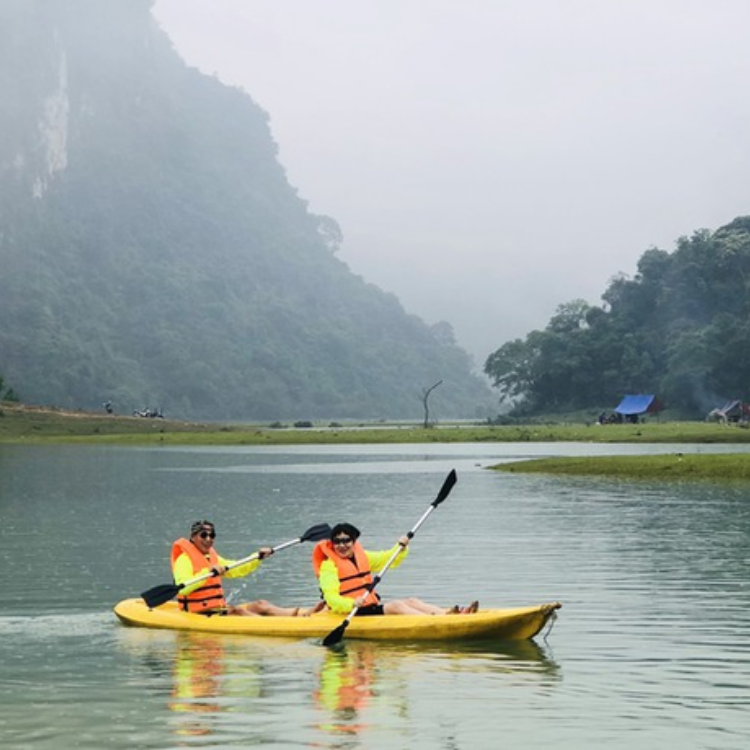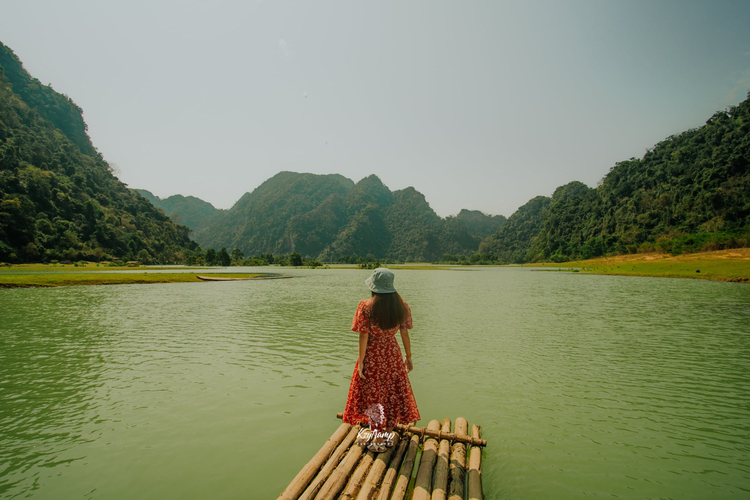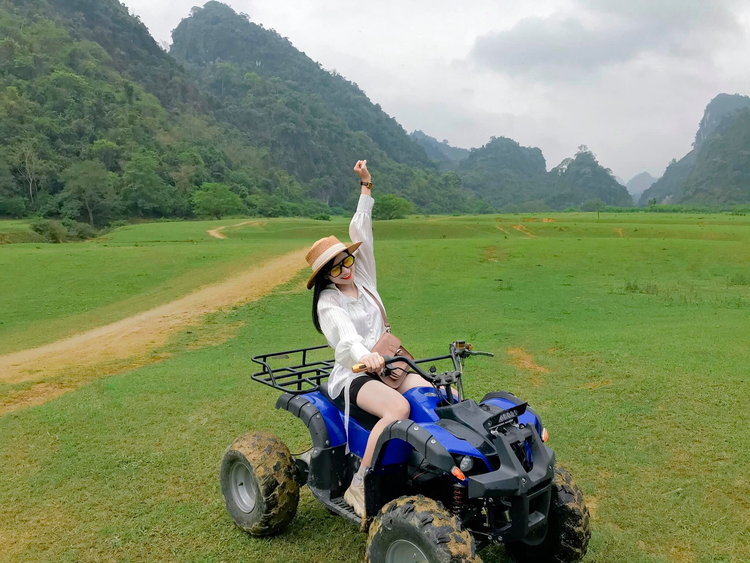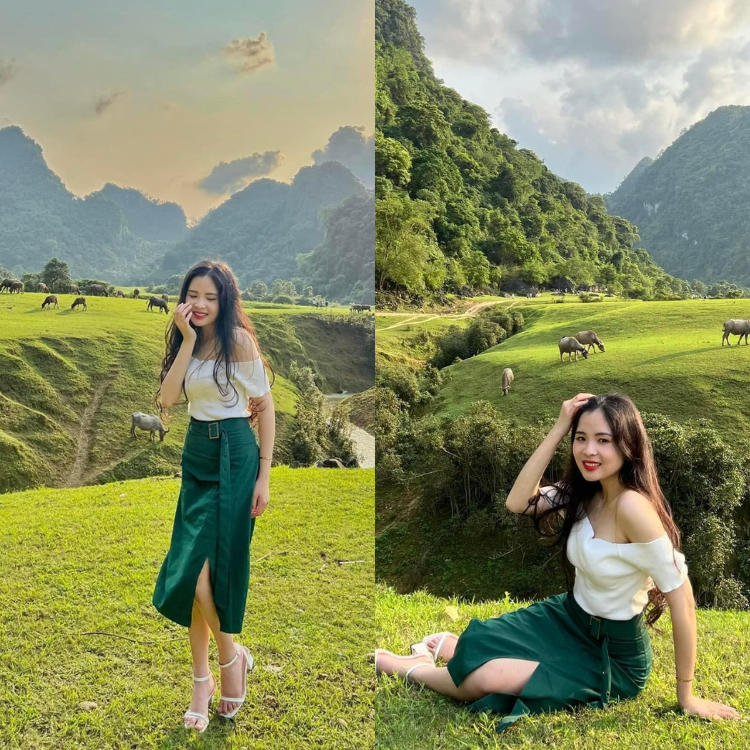 Every weekend, the Dong Lam steppe is a great place to spend time with friends and family.
2. Dong Cao Steppe, Bac Giang
Dong Cao (Đồng Cao) is a small steppe area in Bac Giang (Bắc Giang) province's Ga village, Thach Son (Thạch Sơn) commune, Son Dong (Sơn Động) district. Dong Cao mountains' beauty is still quite wild, fresh air with green grassy hills is a suitable space for those who want to enjoy not quiet, "hide" from the city's hustle and bustle. Dong Cao is also appropriate for outdoor activities like camping, picnics, and outdoor parties with friends...
Autumn is the most beautiful season in Dong Cao, lasting approximately 9 to 11 months. The weather is cool, not rainy, and not too hot at this time of year. This location offers beautiful sunrise and sunset climbing due to its relatively flat terrain and elevation of only about 600 m.
Standing in the midst of the poetic mountains and forests, looking out into the distance, you will be able to capture the scenery of the four sides of the earth and sky, smelling of grass and plants to help quickly dispel the worries and chaos of life.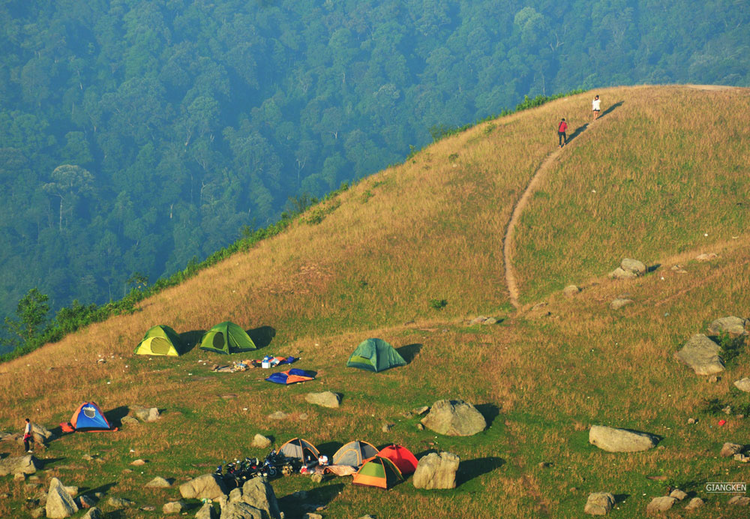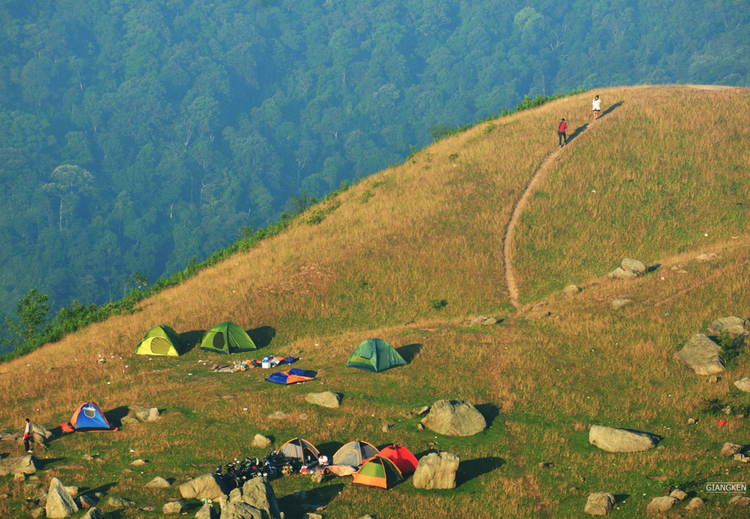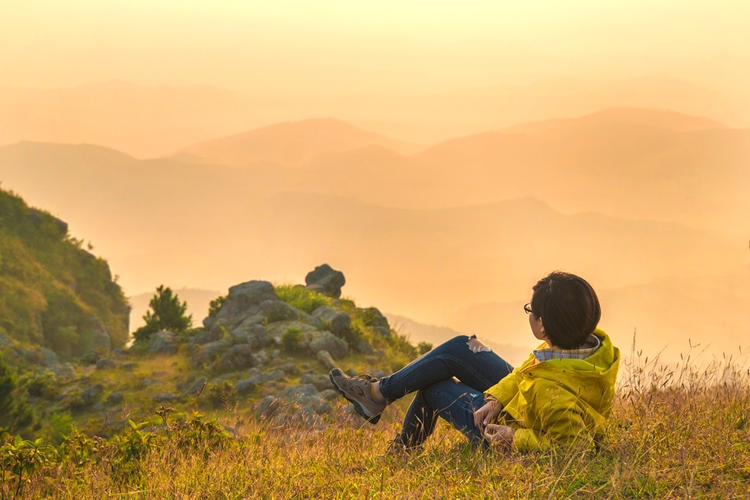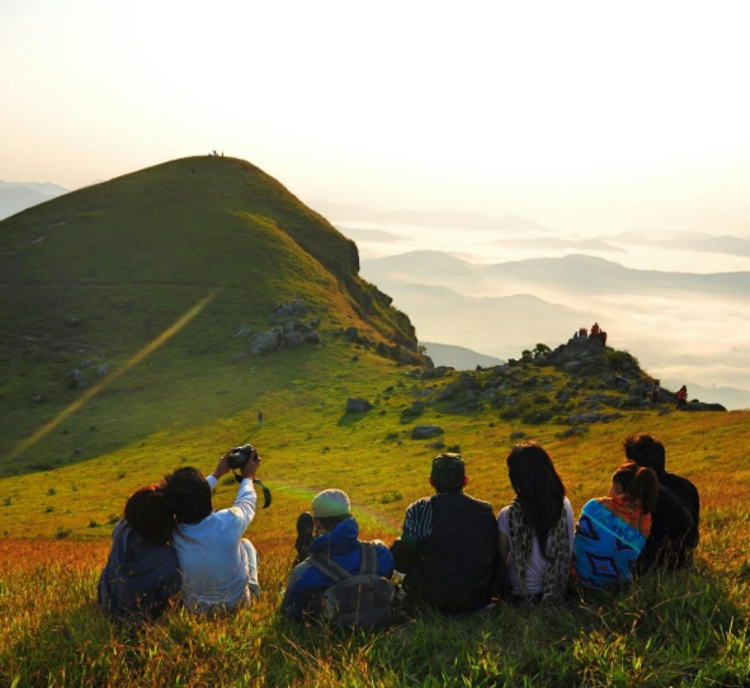 Dong Cao attracts visitors for camping and sightseeing due to its beautiful view of hills and mountains from above.
3. Mat Than Steppe, Cao Bang
Mat Than (Mắt Thần) mountain is located in Cao Chuong (Cao Chương) commune, Trung Khanh (Trùng Khánh) district, Cao Bang (Cao Bằng) province, and will be designated as a national scenic spot in 2021. The name Mat Than came about because the mountain here has a unique shape - a hole that pierces the two sides of the mountain, similar to the eye of the forest's mountain god.
Looking down from above, the steppe here is vast and covered in lush green grass. The sight of buffalo and horses grazing on the hillside is enough to appreciate its charming poetic appearance. Admire the incredible landscape in Cao Bang land's steppe with 36 interconnected lakes, the water level of which changes seasonally, sometimes shallow and filled.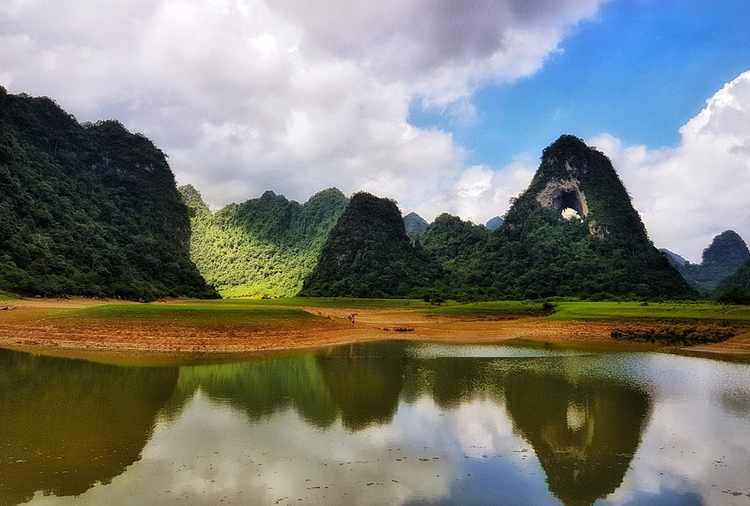 The vast beauty, of four mountain pools at Mat Than.
The Divine Eye is stunningly beautiful in any season. It was an unforgettable moment with just a little food, a tent, a pair of chairs, and confidants in such a majestic natural setting.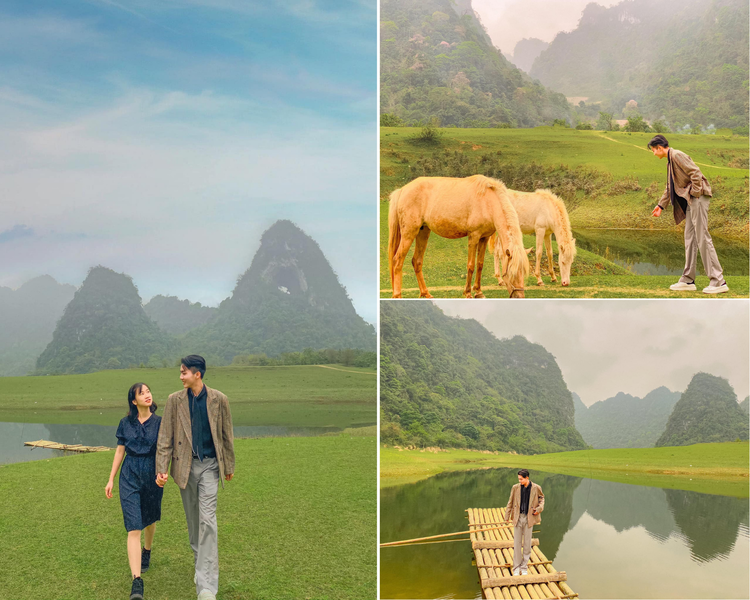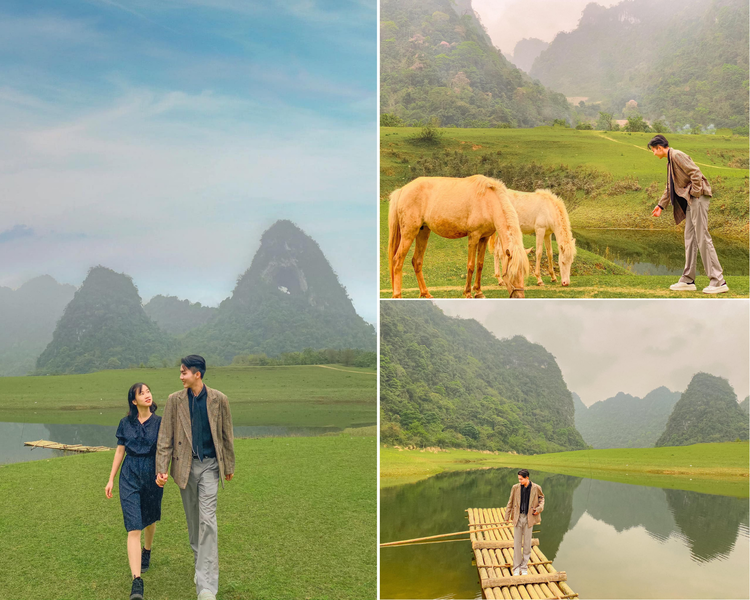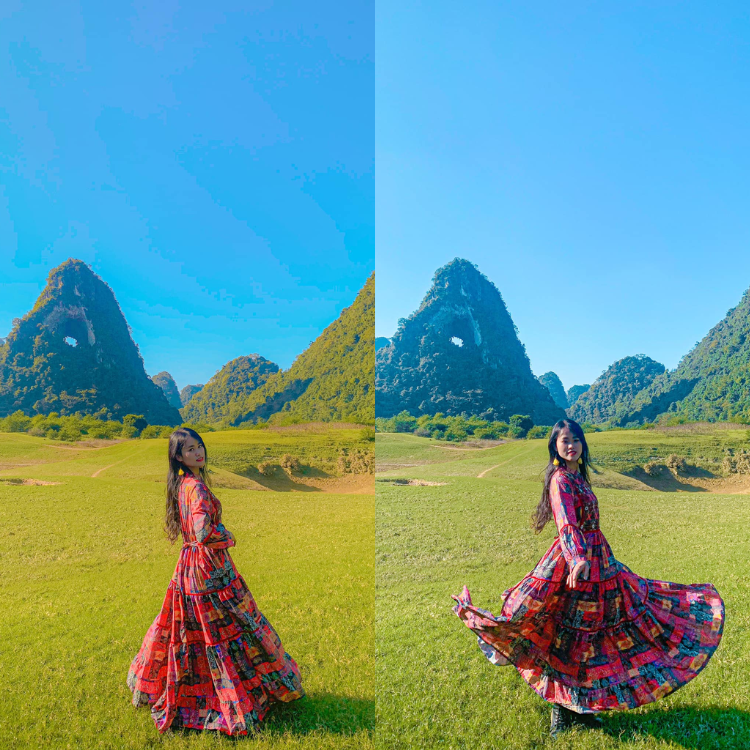 Many photographers choose Mat Than as the location to send their life photographs.
4. Suoi Thau Steppe, Ha Giang
Suoi Thau (Suối Thầu), located near the Bac Ha (Bắc Hà) Plateau and about 6 kilometers from the center of Xin Man (Xín Mần) district, has become a popular stopover in recent years. Contractor Stream is wild and rustic in appearance, but it is no less majestic.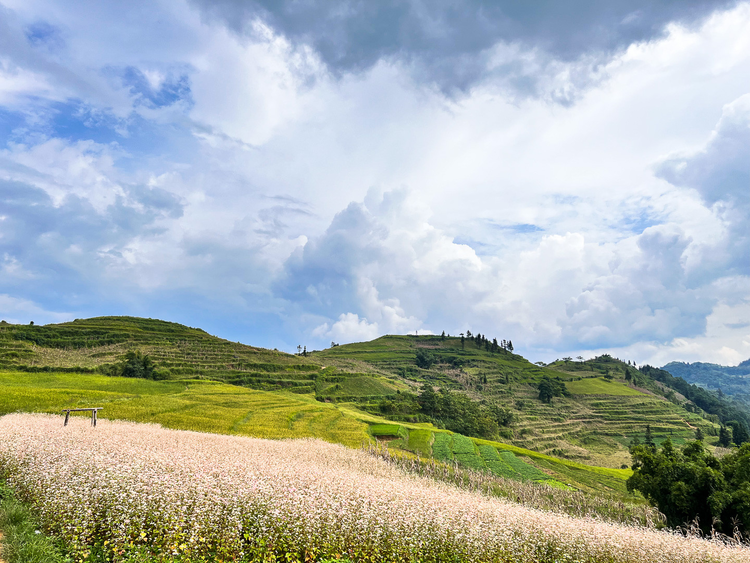 This is the scenery of Suoi Thau steppe in Ha Giang's western land, not miniature Switzerland.
Each season at Suoi Thau has a "ten inches ten" beauty. The cabbage season blooms in the spring. The green color of the cornfield and rice fields brings life to the vast steppe in the summer.
Autumn rice ripens golden, creating a poetic landscape. Ceding the winter playground with buckwheat fields interspersed with rows of deserts rising high in the vast steppe.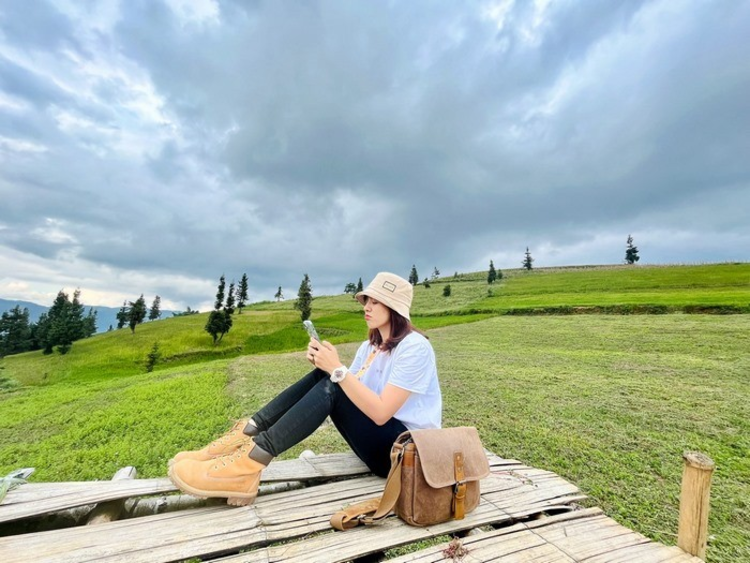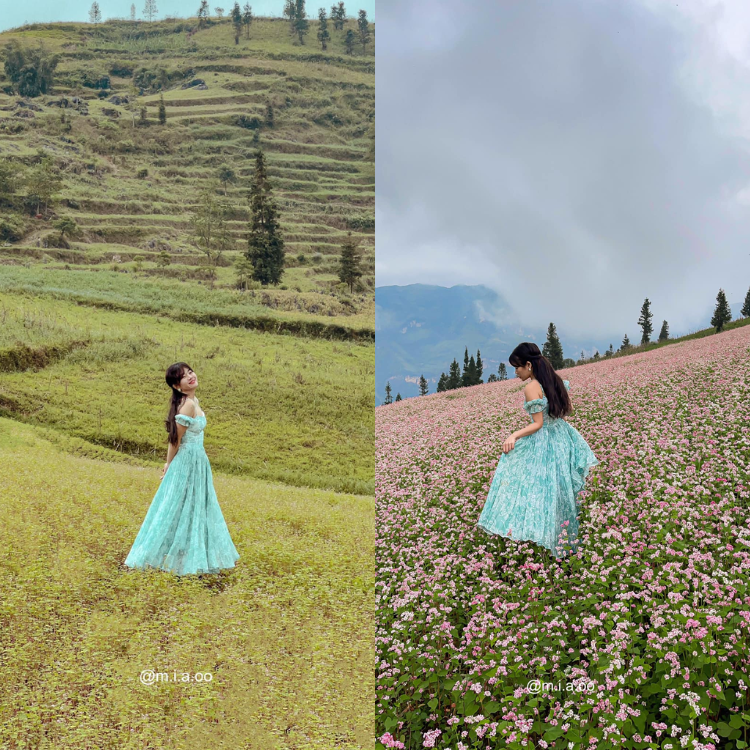 Source: Thái Hải - Hoàng Minh Thương, Nhà Tôi Hà Giang, Lê Huyền, Bùi Hoài, Alongwalker, Travelmag, Hahaholo, Huyện Sơn Động, Thanh niên, Ivivu, Lê Ngọc Hân, Nguyễn Khánh An, Kavo Travel, Hùng Vĩ, Sinh Tour, Bùi Ngọc Công.