One of Vietnam's most intriguing and enigmatic travel locations is the Mekong Delta. And there isn't just one perspective on things. Prepare to create lifelong memories whether you want to cruise along mangrove-lined riverways, bicycle through coconut groves, or immerse yourself in rural life in a rustic homestay. Here are five of my personal favorites.
Leave Ho Chi Minh City for a day trip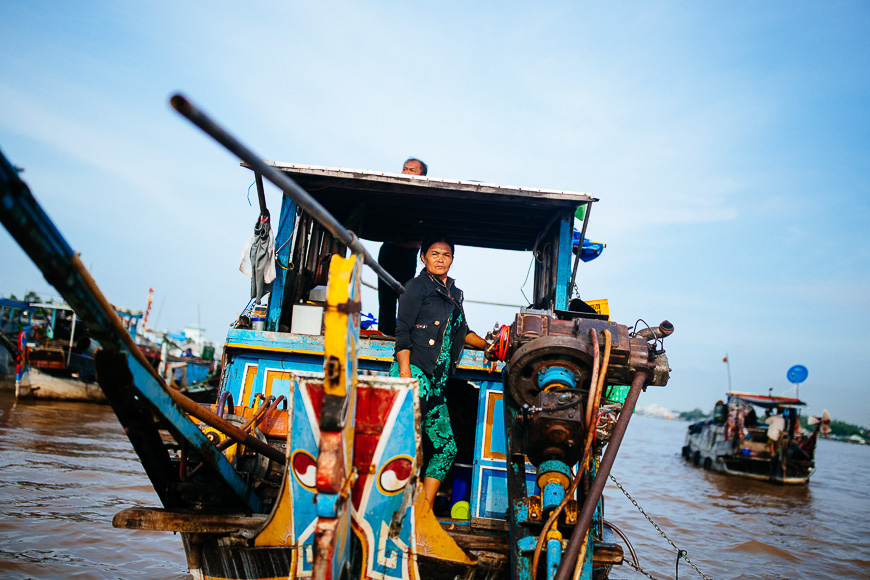 Choosing the right day trip is the most crucial aspect of them. On a sampan, you might cruise leisurely for the entire day or go on an all-day tour to see floating markets, workshops, and temples. Everything is up to you.
Many day tours pass through Ben Tre and stop at the well-known Cai Be Floating Market or enjoy a day of kayaking, coconut treats, and shaded hammocks. You can find yourself visiting a factory to learn about regional goods like Ben Tre coconut candies, or you might visit a brick kiln nearby or eat Mekong food in a pagoda by the river. A must-do photo opportunity, a sampan ride through the palm leaves is usually always included.
TIP: Book a tour on a luxurious speedboat or a one-day motorbike ride with an emphasis on local life if you want to save time and avoid crowds.
Stay in a homestay in the Mekong Delta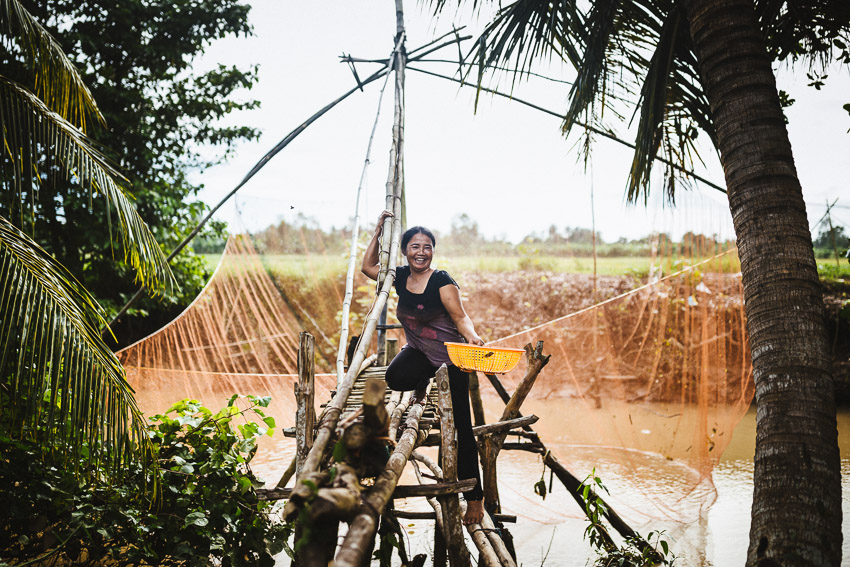 Staying with a Vietnamese family is another way to see the Mekong Delta very locally. Depending on the homestay you select, you might use your time to go fishing with your hosts, explore the area by boat, or even assist in the rice fields.
Vietnamese homestays are renowned for their delicious cuisine, and visitors are frequently allowed to participate in the cooking process. Follow your host to the neighborhood market to get the goods, then witness as Mekong cuisine is cooked before sharing an incredible supper. Homestays are frequently located near verdant rivers or on farms that are bordered by rice fields.
TIP: If homestays are not your thing, search for quiet resorts and eco-friendly lodgings in the Mekong Delta.
Tour the city on a bicycle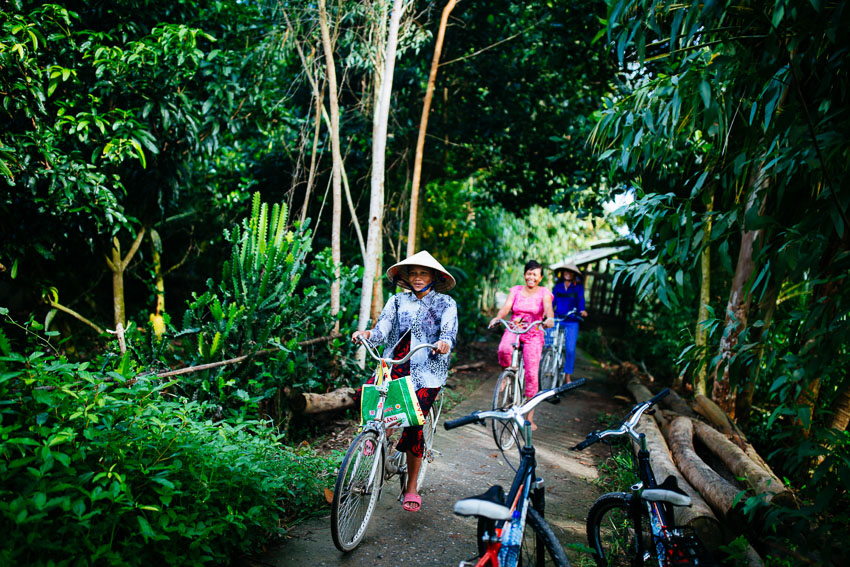 One of the most well-liked and engaging ways to experience the Delta is by bicycle. Numerous businesses provide guided cycling excursions to the area, ranging from short day trips near Ho Chi Minh City to extended journeys across uncharted and distant districts. On two wheels, there is no haste. Travel leisurely through the countryside, passing along little walkways, across bridges that are only big enough for one person to pass, and through lush fields and coconut trees. You might stop for a cool cafe or some exotic fruit in the shade.
TIP: SpiceRoads, Mekong Bike Excursions, Vietnam Bike Tours, and Grasshopper Adventures are just a few of the organizations that provide fantastic riding tours.
Relax on a lavish river cruise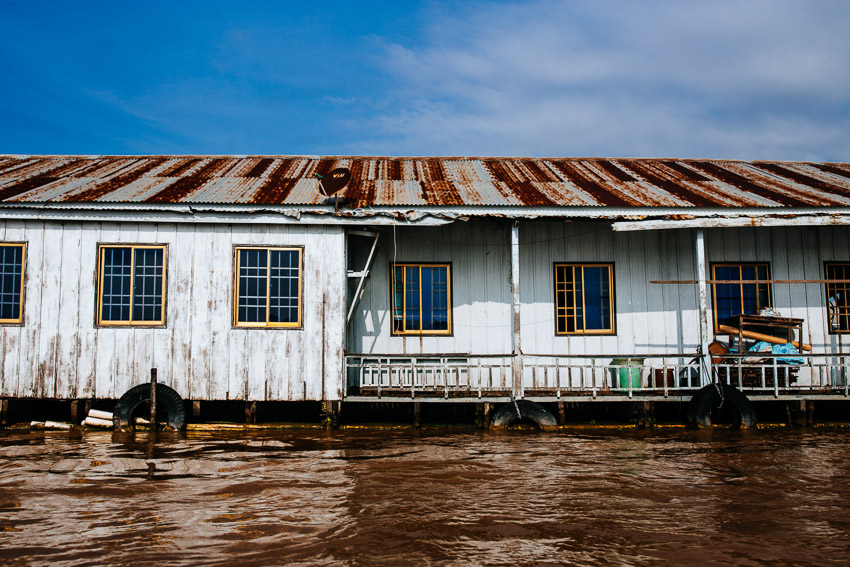 The Mekong Delta may be seen in a most magnificent way by taking a lavish river trip. Imagine spending days and nights floating down wide, tropical canals, lined with mangroves and palm trees, as well as a steady stream of passing villages and brightly colored boats to attract your attention.
All that's left to do once you're on board is to rest completely for a few days. Enjoy dinner on the sea before retiring to a cozy wooden cabin, or wake up at sunrise and watch the sky turn a lovely pink over the palm trees. As you cruise, you can choose to get off the boat to visit hopping local markets and towns, buy local produce, or take a stroll through emerald-green rice terraces before getting back on the boat for additional leisure.
TIP: If cruises are more your style, consider booking a connecting boat that goes all the way to Phu Quoc or crosses the border into Cambodia.
Set up a motorcycle road trip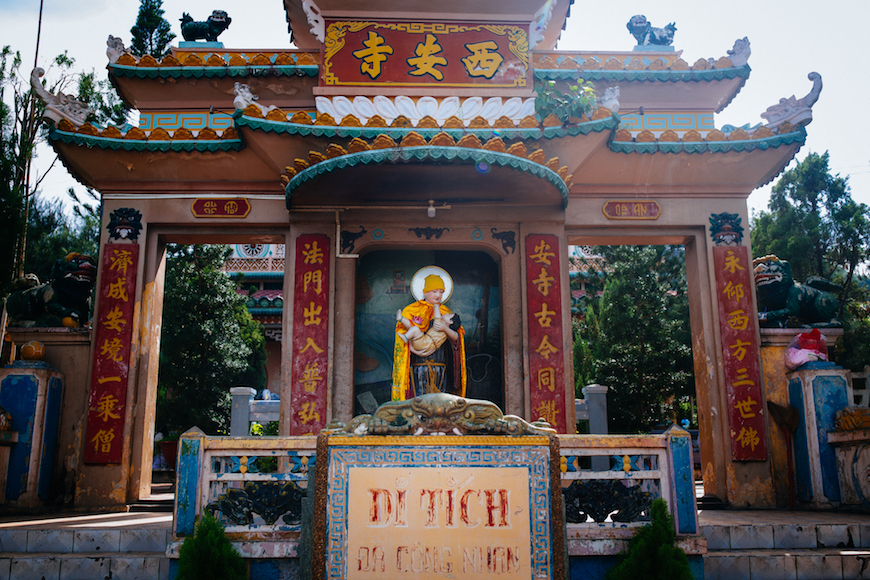 The Mekong Delta's vast, flat terrain is perfect for motorbike enthusiasts and pillion riders. Take a look at your map and ride a motorcycle through the Mekong Delta. This mode of transportation is wonderful since it allows you to travel practically anyplace at your own pace. Take your time traveling through beautiful backroads, stopping for coffee at roadside cafés, or devouring steaming bowls of htiu on the sidewalk. Many beautiful pagodas can be found in the Mekong Delta, and the locals are always ready to send you in the proper direction if you need assistance.