When walking while sightseeing, exploring the beautiful roads, and mountain cuisine, sleeping on stilts, and interacting with indigenous people, the 29-year-10-day old's trip to the provinces and cities in the Northeast mountains is extremely meaningful...
The Northeast of Vietnam has beautiful landscapes and famous places like Dong Van (Đồng Văn) and Meo Vac (Mèo Vạc)... like the urge of so many feet passionate about traveling and exploring new lands.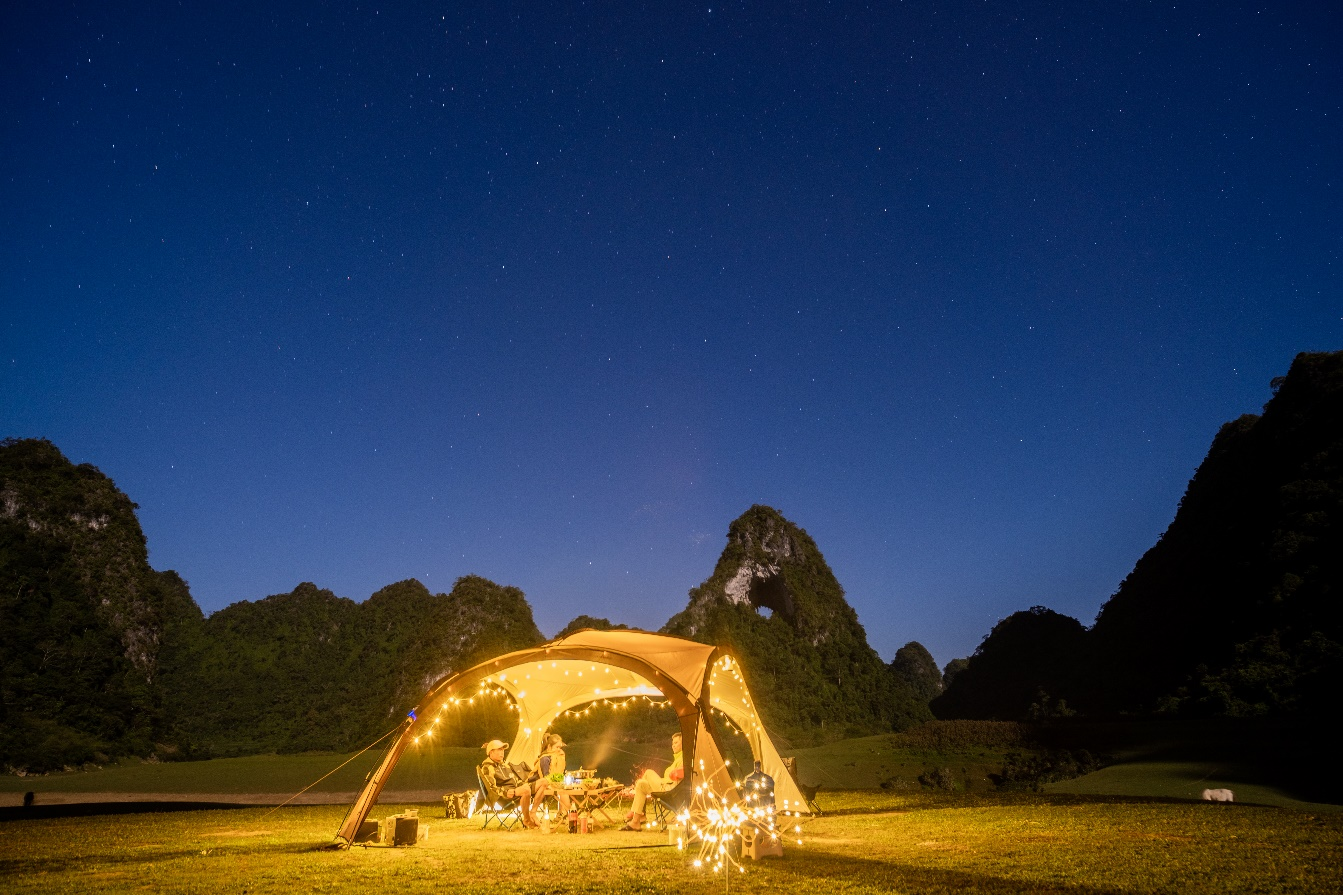 Thung (Thủng) Mountain - Cao Bang camping trip.
Long, a 29-year-old man from Quang Ngai province who works as a freelance cameraman in Ho Chi Minh City recently had an interesting experience while immersed in the scenery of the mountains and forests of the Northeast.
Long told the Ho Chi Minh City Tourism Magazine: "Northeast Vietnam has a lot of passes, beautiful mountains and forests, and cool air, so riding a motorcycle is a lot of fun. Furthermore, people are friendly and benign. I travel during this season because October has beautiful weather and the Triangle flowers bloom again ".
When exploring the beautiful roads, and cuisine of the Northeast mountains, sleeping on stilts and interacting with indigenous people, the 29-year-trip old's is extremely meaningful.
"My most vivid memory is most likely the journey from Meo Vac to Bao Lac (Bảo Lạc)." There are many poor children on the road, so there are sweets for them to eat along the way, which we all take. I couldn't give it all because I didn't prepare ahead of time, so if I had the chance to return, I would give more sweets," Long said. "Beautiful weather and the Triangle flowers bloom once more."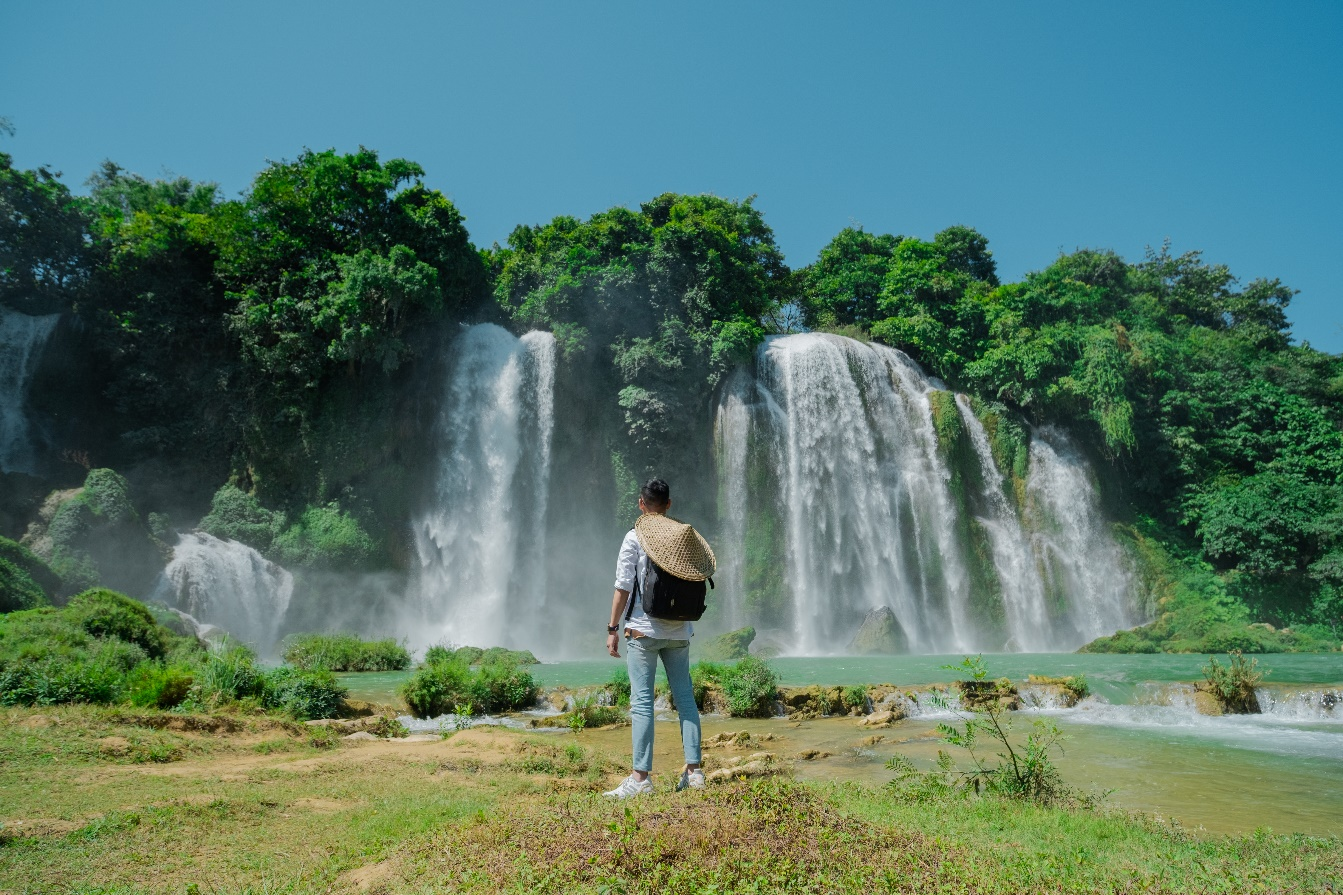 Ban Doc (Bản Dốc) Waterfall - Cao Bang.
Long flew to Hanoi on the first day to catch a car to Ha Giang. The car took Long and his brother to Ha Giang on the second day. You take advantage of the opportunity to rest at the hotel. They then went to Dong Van and Cao Bang to rent a motorcycle. Long rented a motorcycle and stopped to eat at a bakery near the hotel opposite.
Long stated that the distance to Dong Van is quite long, so people should buy large water bottles and fill them with gasoline in case they run out of gas in the middle of the road to ensure their health.
There are many beautiful roads from Ha Giang to Dong Van, so you will never be bored while admiring the scenery. Long can admire the Dong Van Rock plateau, the Tham Ma (Thẩm Mã) slope, the Yen Minh pine forest, the Meo (Mèo) King palace, the Buckwheat flower forest, the Lung Cu (Lũng Cú) flagpole, the Doi (Đôi) Mountain, the lonely trees...
"There are two ways to get to Yen Ming (Yên Minh). People heading in the right direction will be closer together, and the view will be better. When you return, you can still take the other route to Ha Giang "Long stated.
People will arrive in Dong Van town around 4 or 5 p.m. if you go and check in on Ha Giang roads.
There are many beautiful roads from Ha Giang to Dong Van, so you should take them. They spent the evening in Dong Van walking around the old town, eating and drinking. There is some excellent roasted rice available here. After walking for a while, everyone went home to rest because riding a motorcycle all day was exhausting, and everyone got up early the next morning.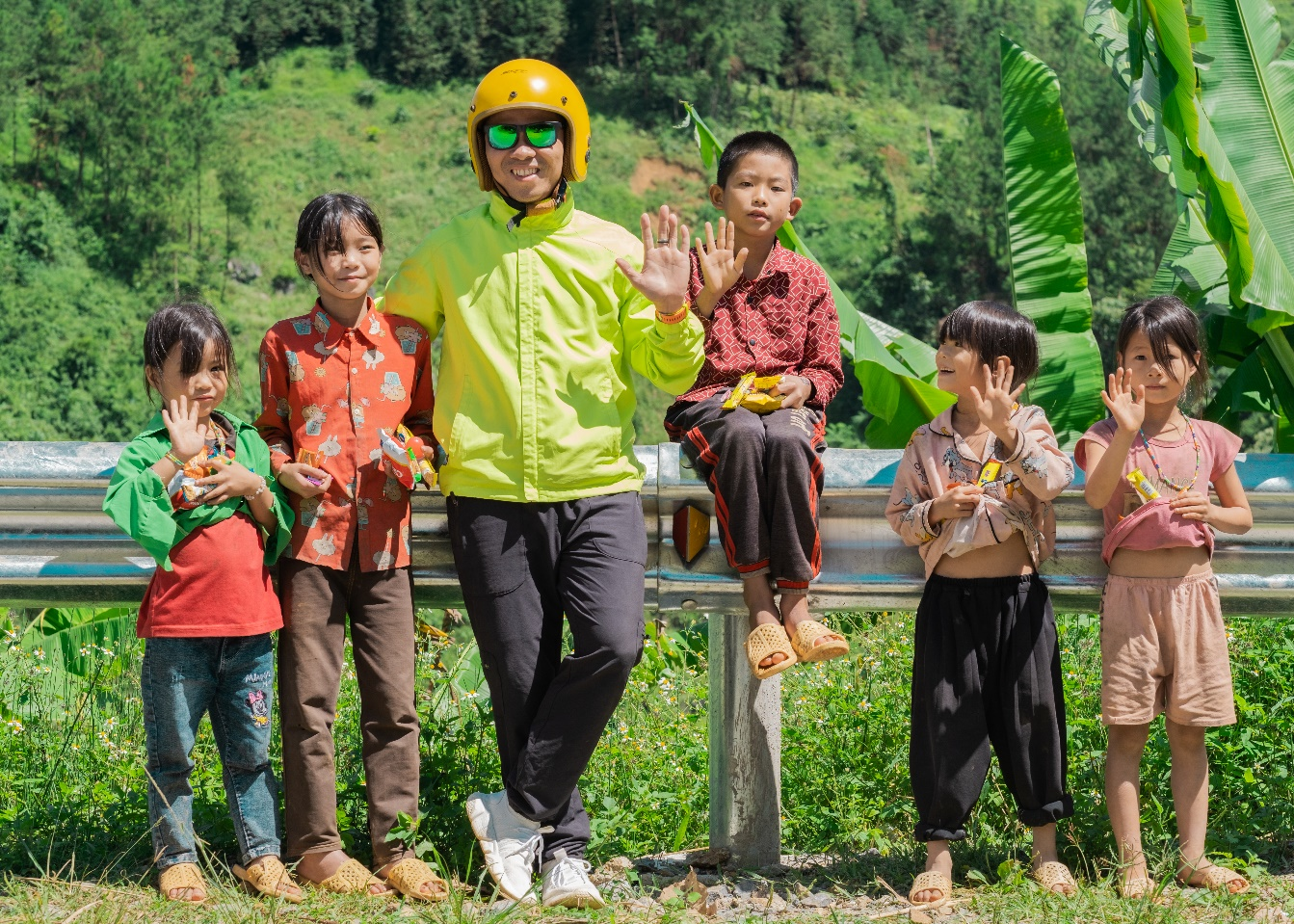 The kids are adorable and close.
On the third day, people packed up and went to the Fort Cao ruins first to check in, fearing that if they didn't leave soon, it would be too crowded. It was drizzling as we climbed to the top of the fort, so we hid from the rain, then went down to breakfast and back to check out to go through Meo Vac.
On the way from Ha Giang to Meo Vac, you will pass through Ma Pi Leng Pass, one of Vietnam's four great peaks. Going all the way, those interested in taking a boat ride on the Nho Que River can turn left in the direction of boat rentals. "We were in the rain, so instead of taking a boat on the river, we went to Pa Vi (Pả Vi) village to check in because we had made a reservation in advance. Pu Vi village is a lovely village with reasonable homestay prices, and the food is both cheap and delicious "Long stated.
Long left Cat Vac late on the fourth day because he had to wait for the person he was accompanying to finish the Marathon before he could leave. They checked out of Pu Vi village at midday and left for Bao Lac. On the way, Long and his companion stopped for lunch at a restaurant that served a variety of delectable dishes.
"The road from Meo Vac to Bao Lac (Bảo Lạc) is indescribably beautiful, with endless opportunities for walking and watching. This road is notable for a large number of poor children. Some of you actively wave at your friends, while others do not. I believe that when traveling this route, everyone should prepare some sweets or clothing to give them "Long stated.
They arrived around 5 p.m. and stayed at the Bao Lac homestay. Because the homestay is located on a fairly high mountain, the air is extremely cold. You're in a stilt house with a reasonably large and close-quarters space. There will be a fire in the evening to keep you warm, so don't be concerned about being too cold. The evening meal was delicious, with grilled pork and a large hot pot.
"We stopped at Bao Lac because we had to go very far and not enough time to get through Cao Bang, and it would be very dangerous to get dark, so stopping at Bao Lac was a reasonable choice," Long explained.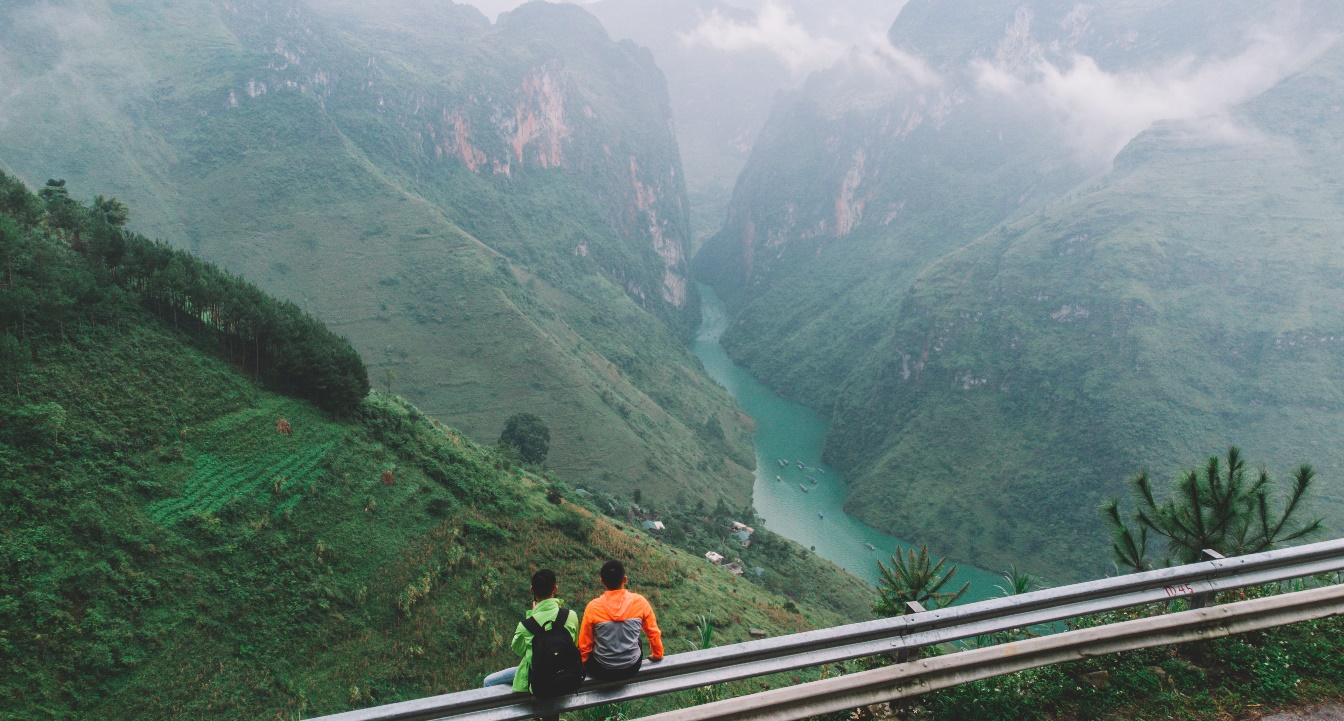 Ma Pi Leng is one of Vietnam's four magnificent mountain passes.
They left Bao Lac homestay early the next morning to go to Cao Bang. The road from Bao Lac to Cao Bang is breathtaking. People walking this route pass through the magnificent 14-story Batch Pia Pass. Going through the pass, there will be a small water shop; the water seller will direct you to the check-in location where you can get a panoramic view of the pass.
After checking in, you proceed to Cao Bang on time. "The road to Cao Bang was so beautiful with majestic hills and mountains and ripe rice on both sides," Long recalled.
They traveled to Cao Bang before encountering Mat Than (Mắt Thần) Mountain. Long decided to camp here in order to fully appreciate the magnificent scenery. The night on Mat Than (Mắt Thần) Mountain has a bright moon, the stars sparkling around is extremely beautiful, the space is quite quiet, literally in harmony with nature, and the night in the tent is not very cold, so you sleep quite well.
On the sixth day, they ate breakfast at the campsite before leaving Mat Than (Mắt Thần) Mountain to visit Ban Doc waterfall. This is a must-see attraction for anyone visiting Cao Bang. They return to Cao Bang city to check into the hotel and walk around the city eating and sightseeing. Cao Bang rolls are tasty.
They had to return to Hanoi by bus and send the motorbikes back to Ha Giang because they didn't have a car to Thanh Hoa.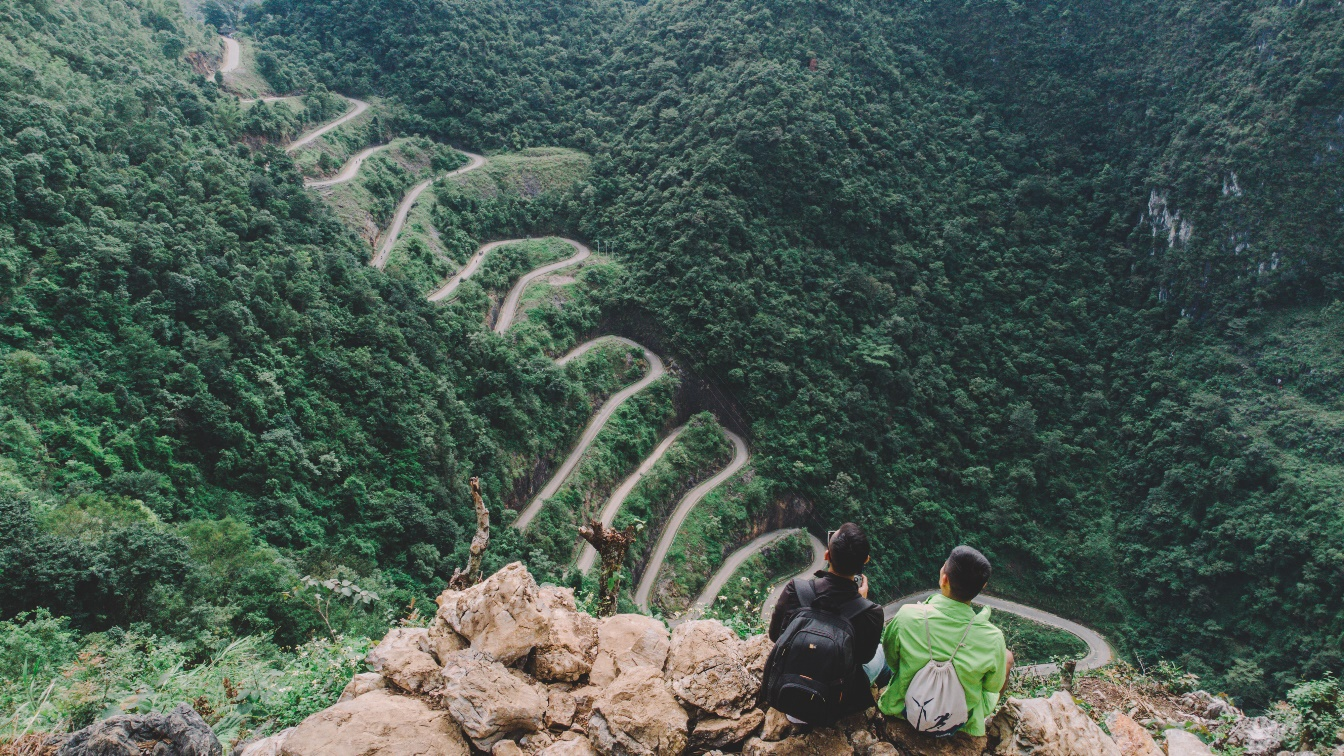 The 14-story Me Pia (Mẻ Pia) Pass is unique in Vietnam.
On the seventh day, people rode the Limoshine car from Hanoi to Pu Luong (Pù Luông). There are a lot of motorbike taxis around here, but because Long travels a lot, he rents motorbikes right at the homestay. Ban Hieu is the location of this homestay. This village is deserted and peaceful, the rice season will be spectacular, and the cost of accommodation and food is extremely low.
"On my first day here, I spent most of my time moving around the village and arranging furniture at the homestay. The village will have a waterfall, and if the sun is too hot in the summer, you can bathe in the springs surrounding the village. Walking in Pu Luong is never boring because each village has a unique beauty "Long stated.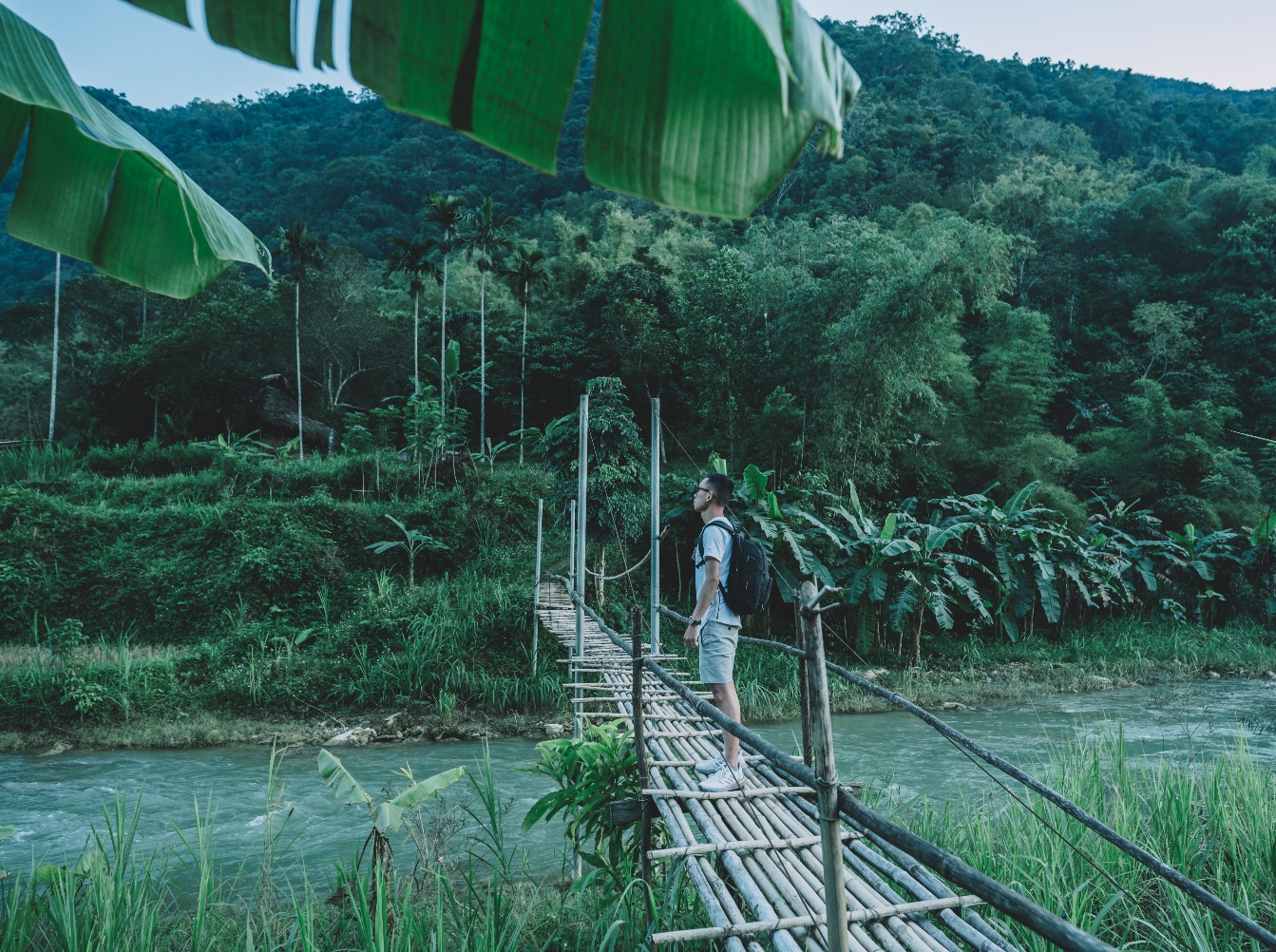 A lovely small bridge reminiscent of Bali in Pu Luong - Thanh Hoa village.
They went to Pho Doan (Phố Đoàn) market on the eighth day (the market is open on the 5th and Sunday). The market in Pu Luong sells everything from food to clothing. You can go to the market and try some of the most unusual dishes.
They drove through Don (Đôn) village after leaving the market. People can easily follow Google Maps directions in this location. If you want to visit Don village, you must climb a steep slope, but the scenery will not disappoint you with its vast rice valley and countless homestays.
"I checked in, went for a few rounds of walking, and then went back to the homestay to rest and eat. Pu Luong has very good food, fragrant rice to eat rice without boredom, and you should try dishes like grilled pork, Co Lung (Cổ Lũng) duck, chicken stock, and grilled fish "Long stated.
Long left in the afternoon for Bat Cave (Hang Dơi), which is located in Kho Muong (Kho Mường) village. They travel about 30 minutes from The Bat Cave village, but the road is extremely cool, and walking and admiring the scenery is very relaxing.
The scenery at Bat Cave is spectacular and unspoiled, and the cave itself is enormously large and deep. This is one location that you should not overlook. They returned to the homestay after leaving the Bat Cave to eat and rest for the next day.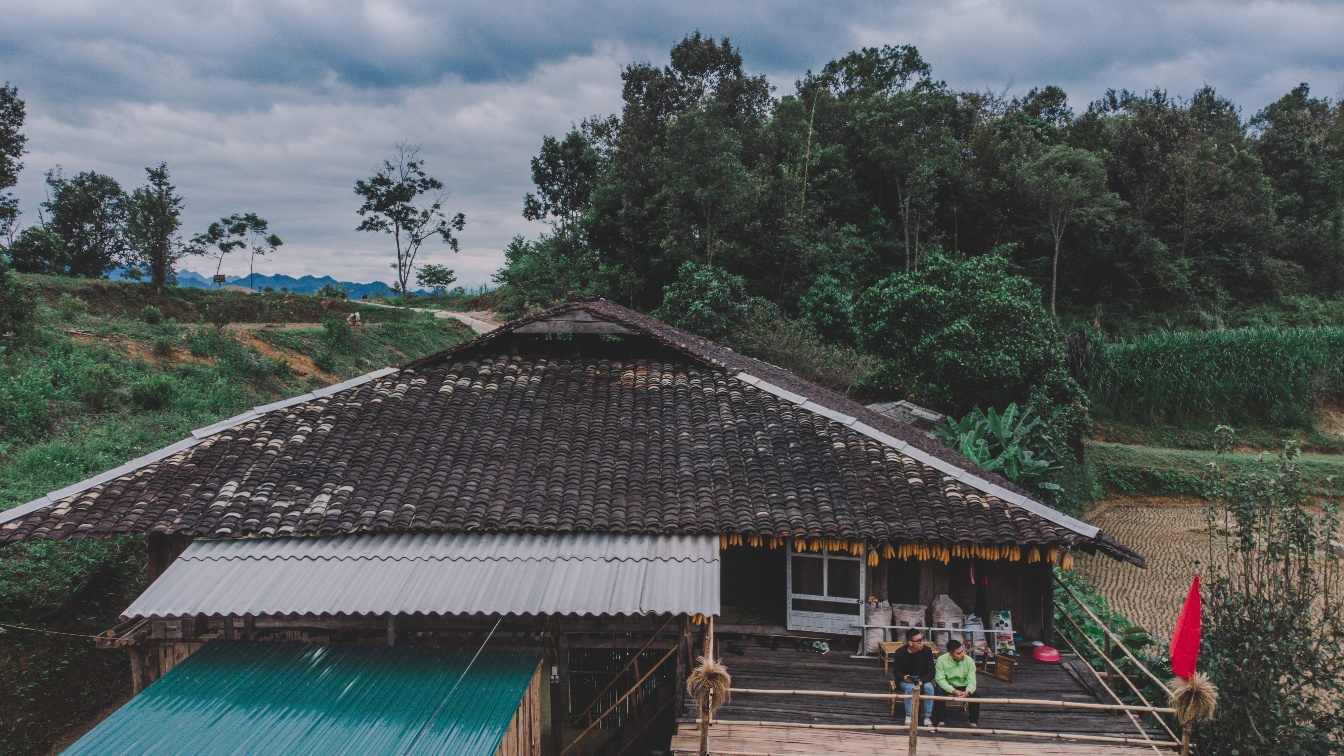 A relaxing spot at the Bao Lac homestay.
They drove to the Pu Luong WaterWheel location on the ninth day. Long returned to the village of Son Ba Muoi (Son Bá Mười). According to the indigenous people, this village is located on an extremely beautiful mountain, but the climb is extremely difficult, with all of the slopes being vertical. Long rode a motorcycle with No. 1 for the first time in his life, never daring to ride No. 2. "The way up was too steep and too far, so I collapsed in front of the gate of heaven," Long explained. "If I didn't get there in time, I had to go back to my homestay to rest."
You walk around The Village in the afternoon looking for a place to check-in. There is a place that is very similar to Bali, and then I return to the homestay to eat and rest.
Long spent the majority of the 10th day at the homestay eating and resting because he was accompanying his brother to the Marathon in Pu Luong. They ate happily in the evening, capping off a 10-day exploration of the new land.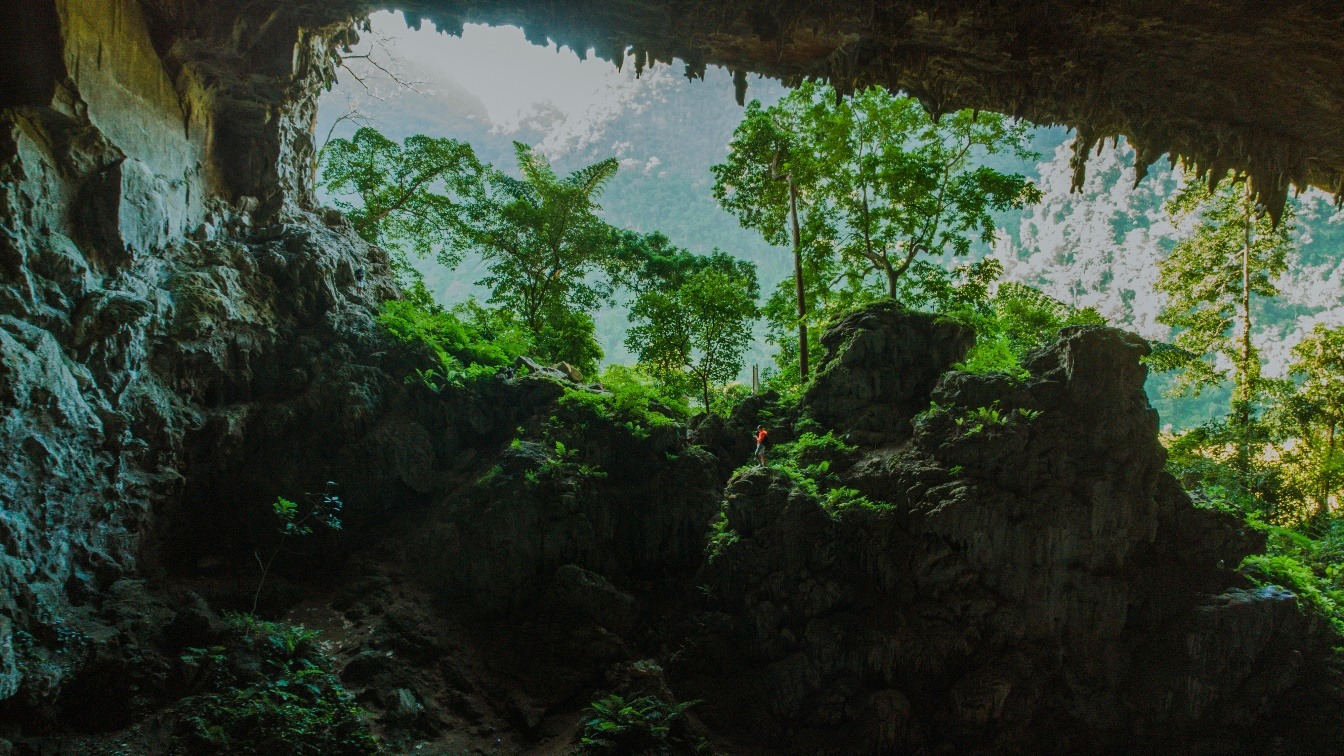 Bat Cave is located in the village of Kho Muong - Pu Luong - Thanh Hoa.
They awoke early on the 11th to return to Hanoi in time for their flight back to Ho Chi Minh City. Long stated: "Everything went extremely well, and we all made it on time and safely home. I'll miss Pu Luong and the food, as well as the warm people here."
"Northeast Vietnam has breathtaking scenery. Great roads that young people should travel on at least once. Both Ha Giang and Cao Bang have stunning features that no words can describe. Ha Giang is my favorite because of the climate and the majestic, picturesque scenery "Long remembered.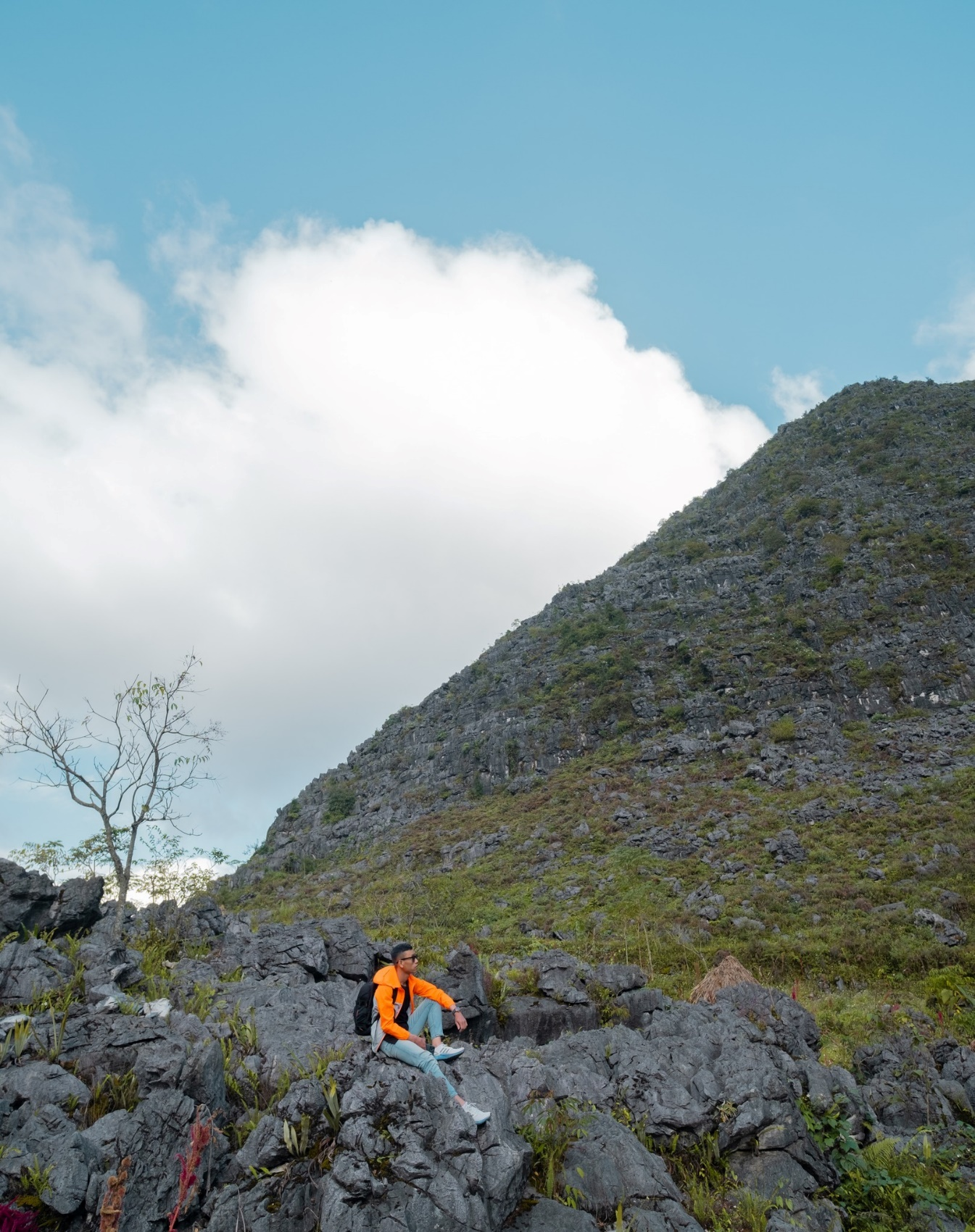 Dong Van has a rocky plateau.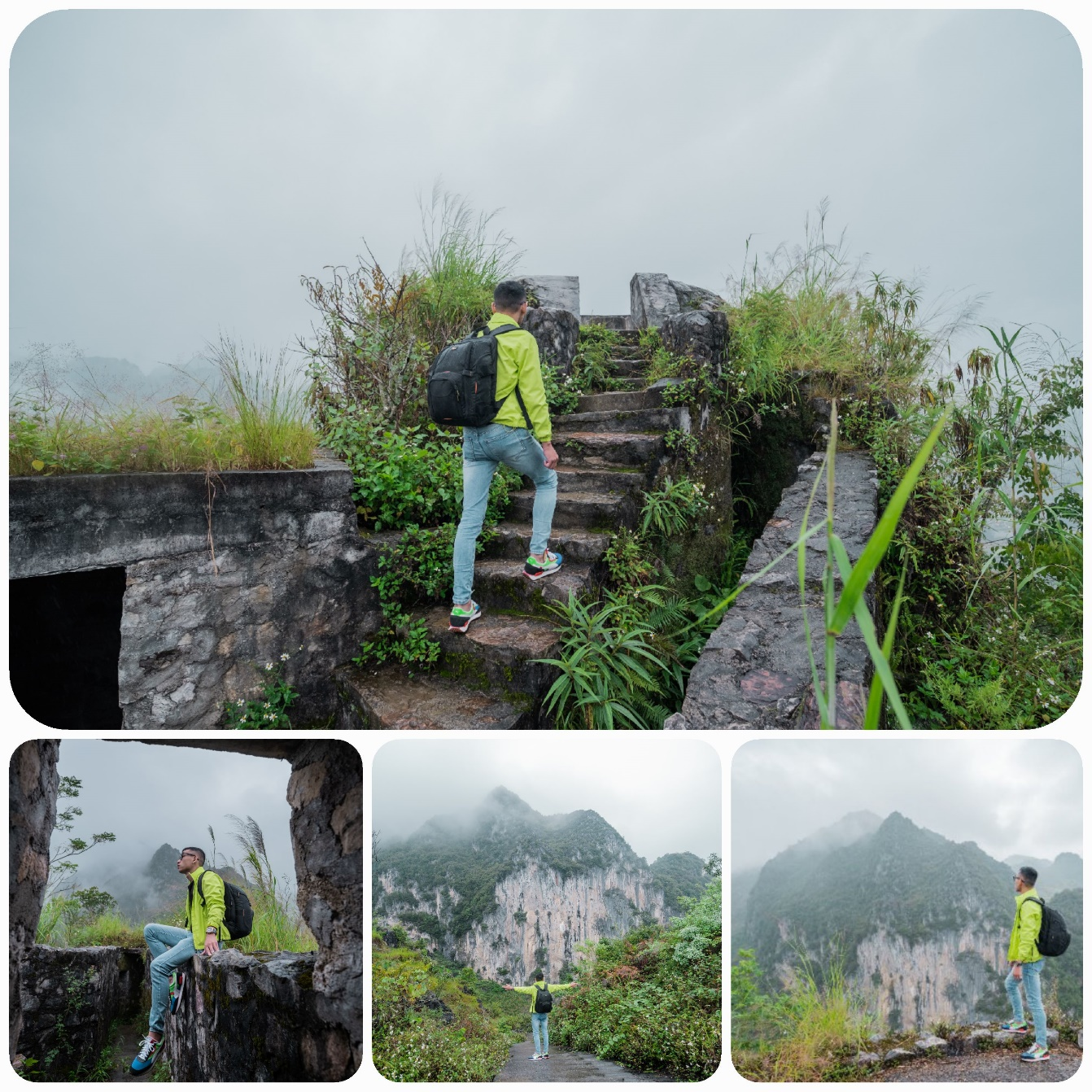 Don Cao (Đồn Cao) relics - Dong Van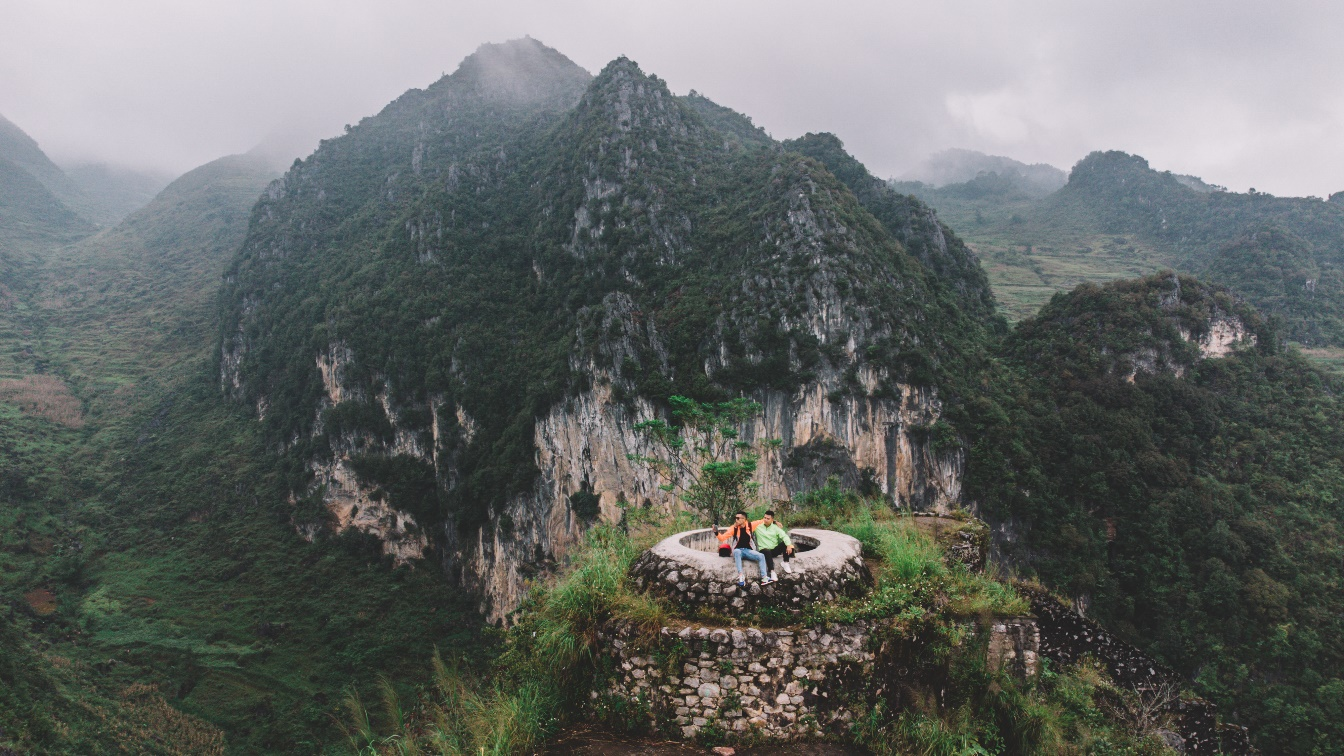 Early morning at the Fort Cao - Dong Van ruins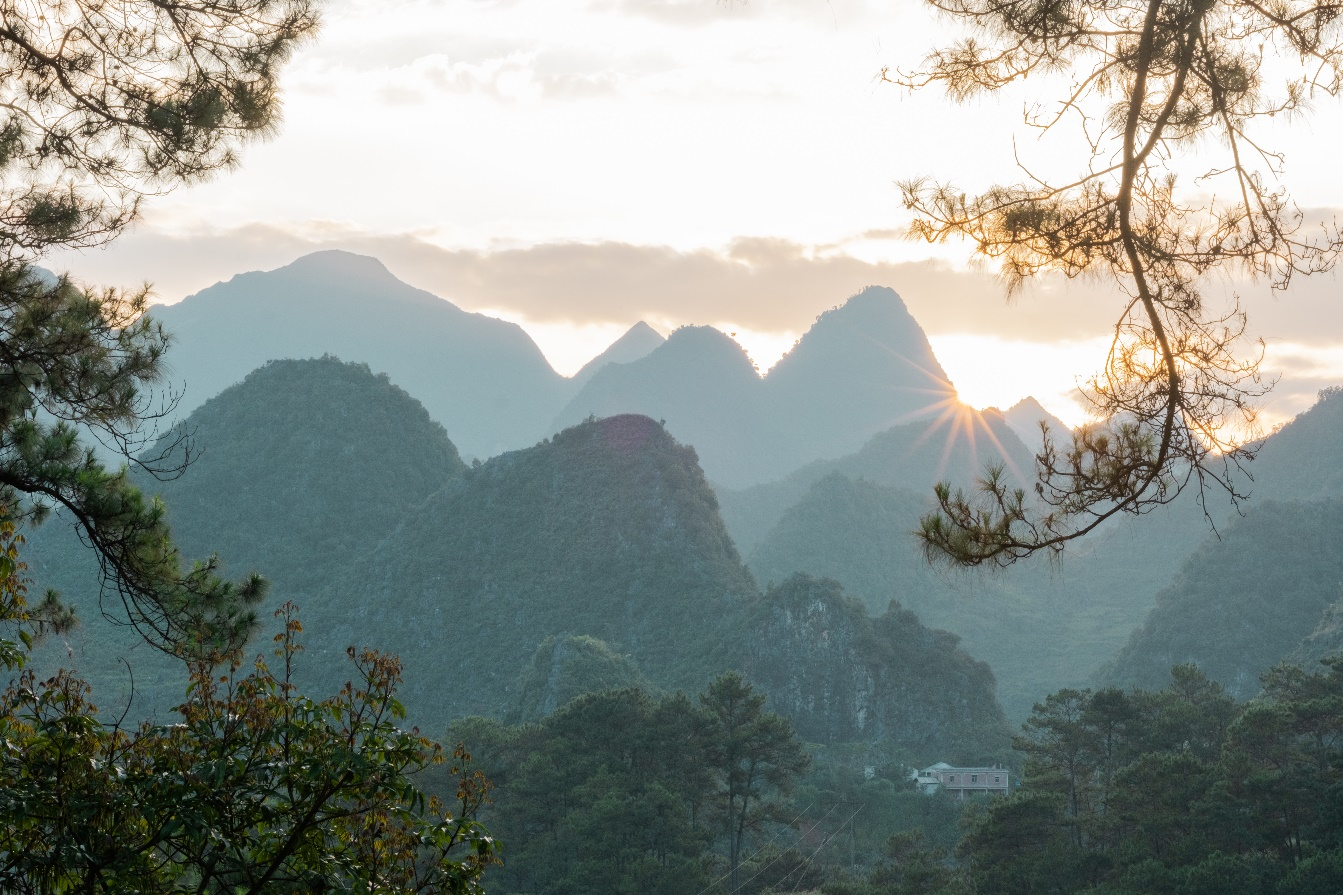 When approaching Dong Van, look for the sunset.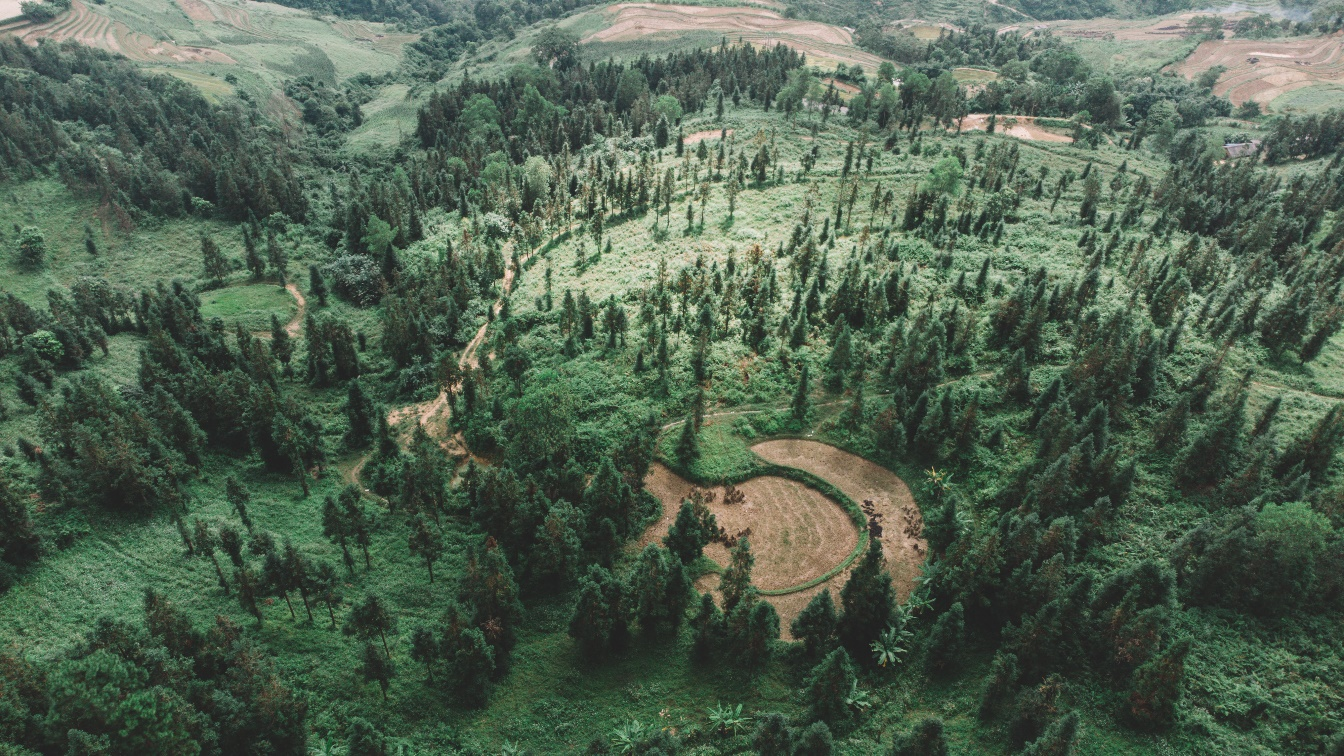 Yen Minh pine forest.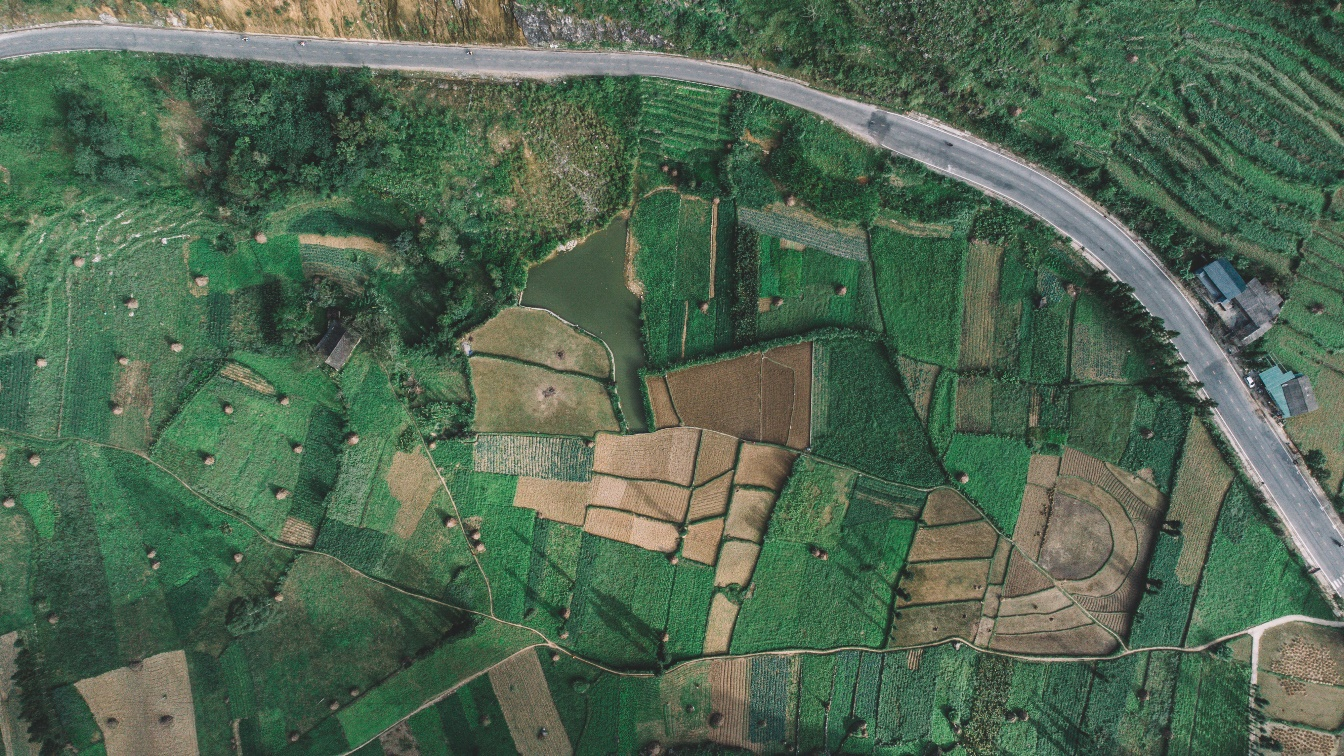 Sung La (Sủng Là) Valley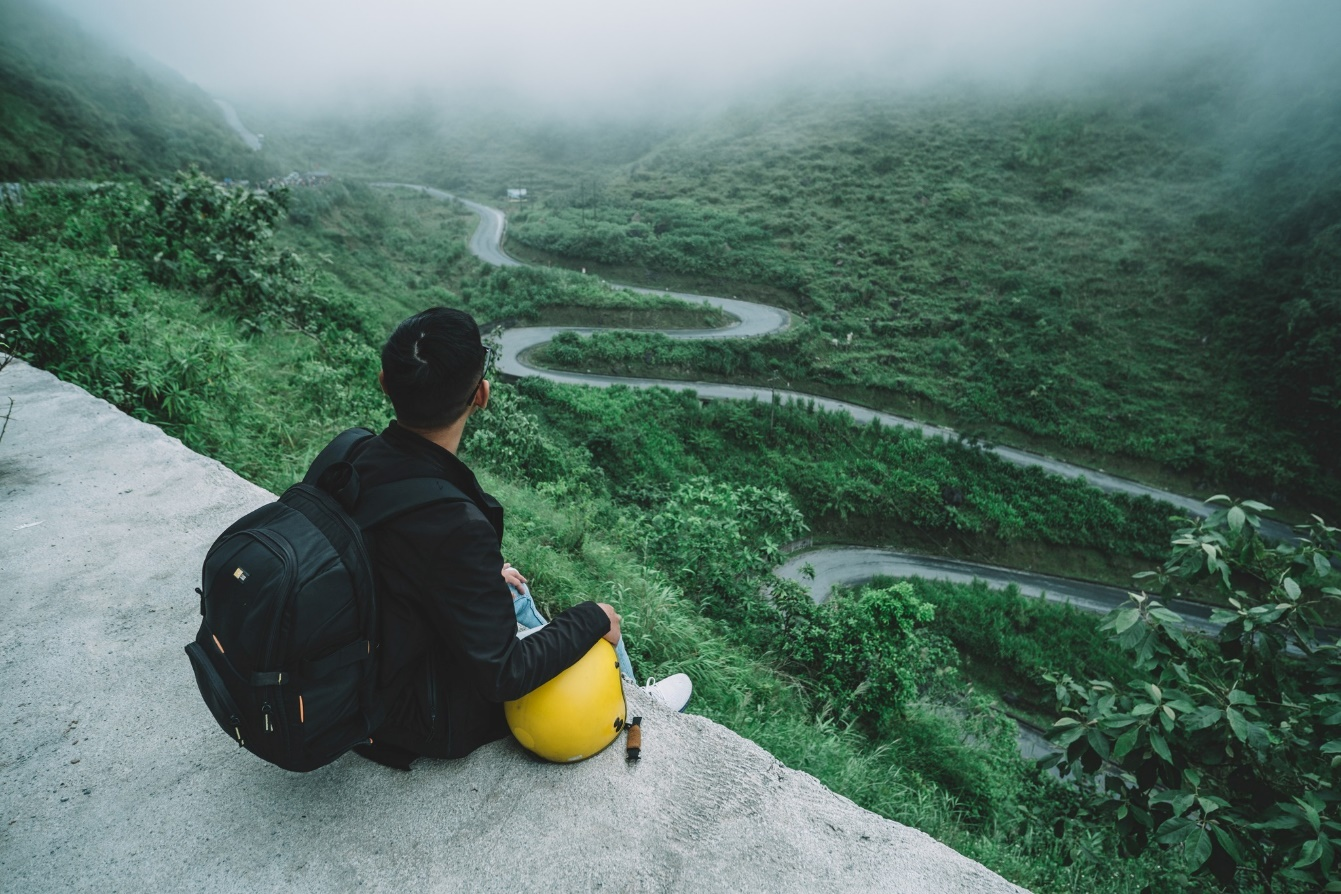 Tham Ma (Thẩm Mã) Slope - Ha Giang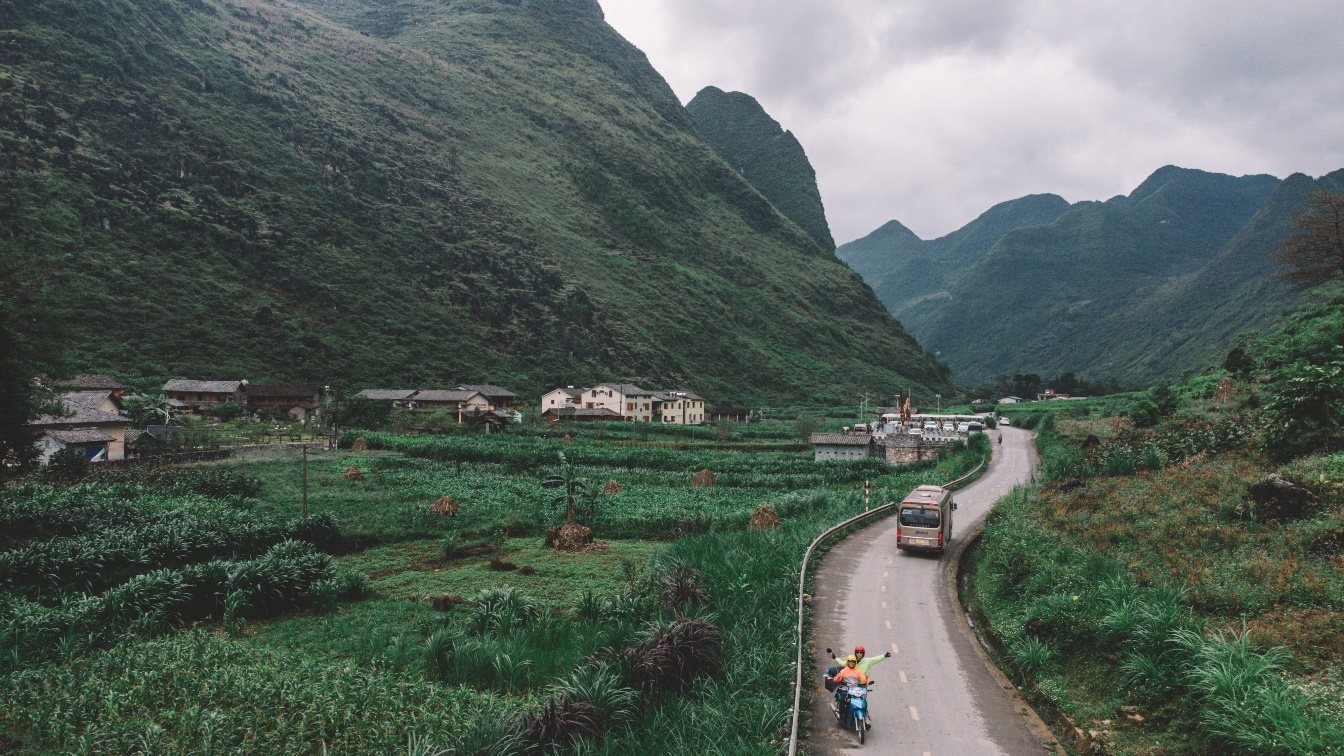 The road leading to Pa Vi (Pả Vi) village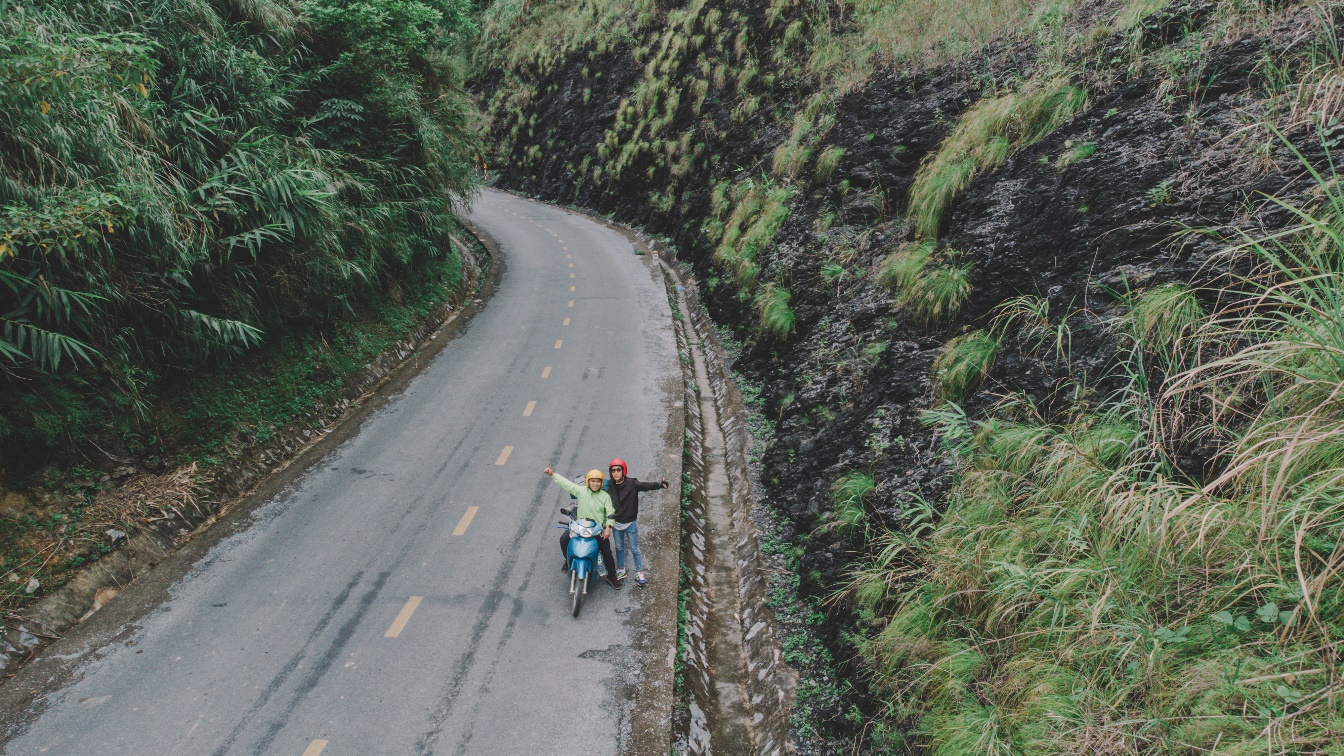 The road connecting Meo Vac and Bao Lac.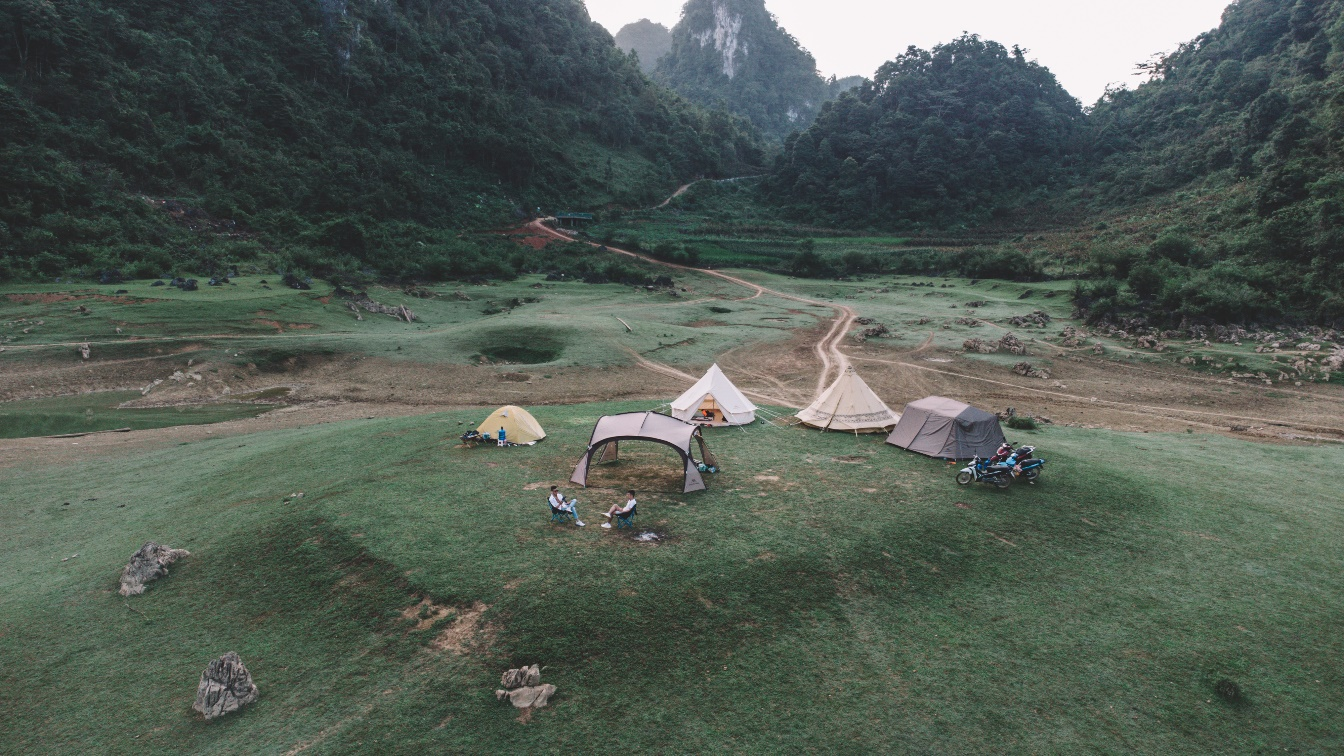 Thung (Thủng) - Cao Bang mountain has a beautiful valley reminiscent of Mongolia.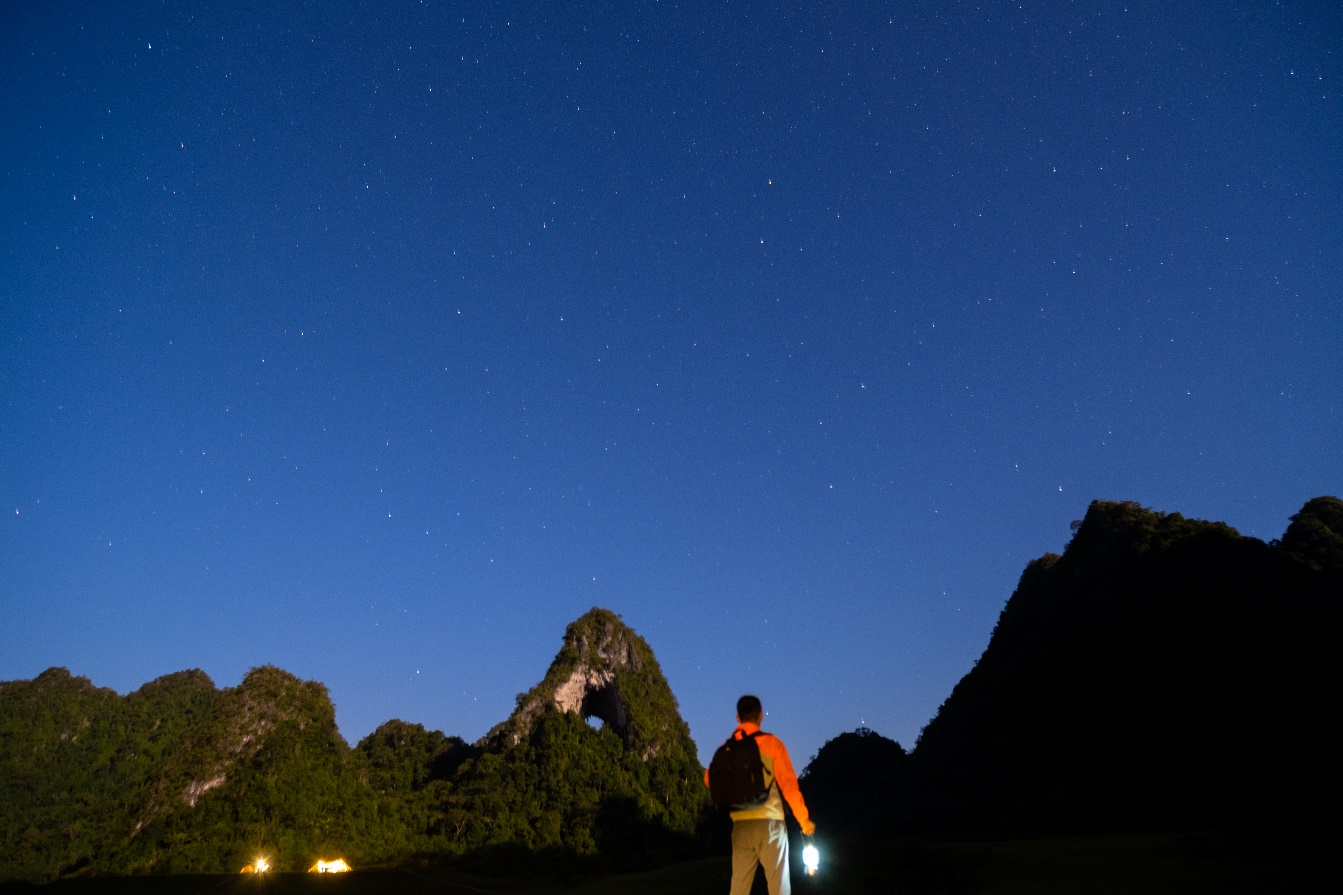 Thung (Thủng) Mountain - Cao Bang at night.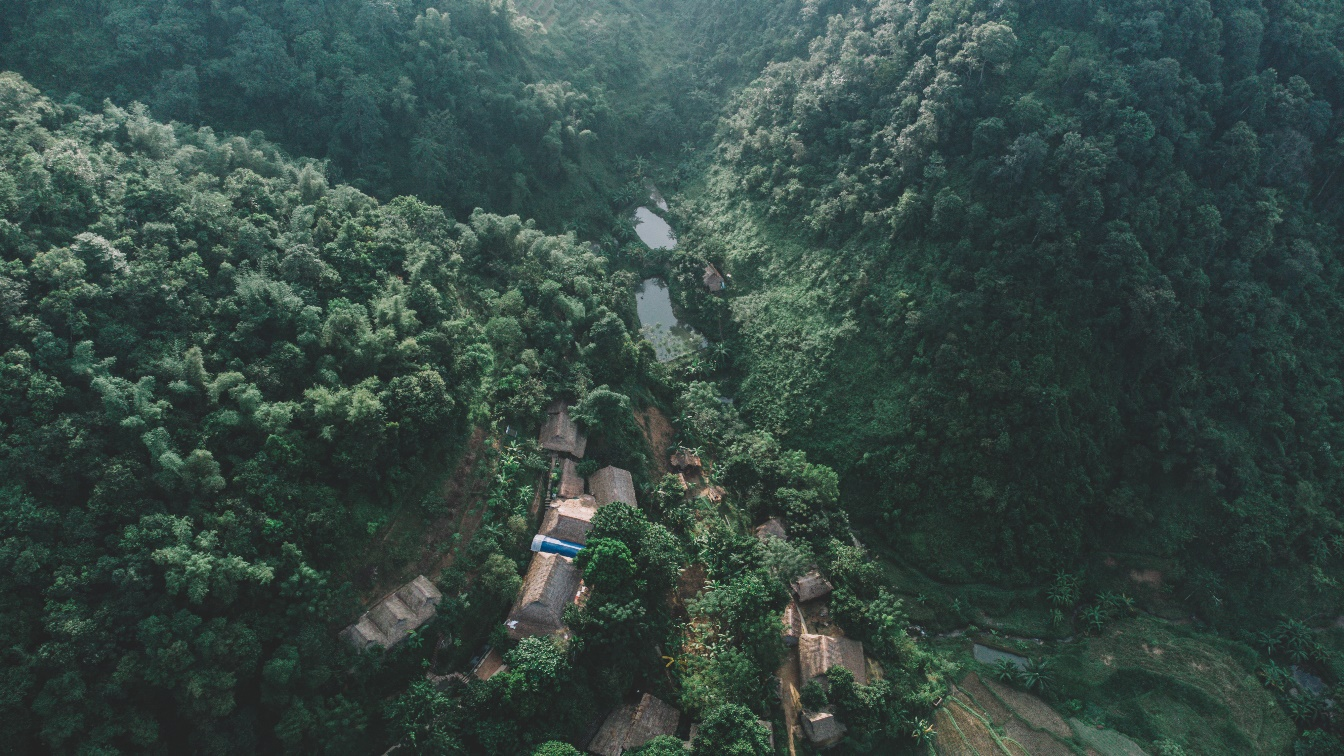 A small homestay in The Village, Pu Luong, Thanh Hoa.
Day 1: Hanoi to Ha Giang
Day 2: Ha Giang – Dong Van
Day 3: Dong Van – Meo Vac – Conquer Ma Pi Leng
Day 4: Meo Vac – Bao Lac
Day 5: Bao Lac – Cao Bang – Majestic 14-storey Me Pia Pass – Mystic Eye (Mắt Thần) Mountain
Day 6: Cao Bang – Hanoi
Day 7: Hanoi – Pu Luong – Bali miniature
Day 8: Ban Don, Bat Cave – Pu Luong
Day 9, 10, 11: Pu Luong
Source: Hải Vân - NVCC