Saigon, Vietnam, is a city that is constantly innovating. Not only do foreign tourists find the area appealing, but so do young people.
Currently, Saigon's young people are handing over scorching locations and new options to shoot for "virtual living." Let's find out where those places are with us.
Ben Bach Dang – a corner of Europe in the heart of Saigon
Ben Bach Dang is a European oasis in the heart of Saigon.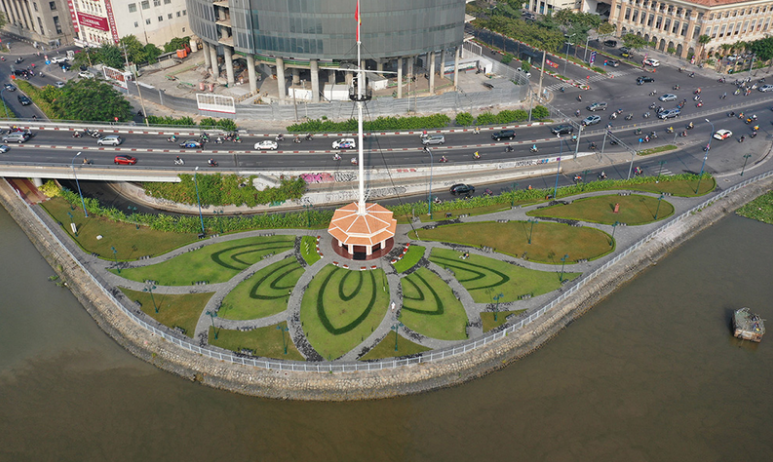 Bach Dang Wharf was initially constructed to meet the needs of mooring vessels. Bach Dang pier is new, with many facilities to serve visitors: tourist buses, parks, cafes, restaurants on the boat, and so on.
Due to its historical significance, Ben Bach Dang is a popular tourist destination in Saigon. This causes visitors to pause and listen to the story. The name Bach Dang wharf refers to the fact that the invading Mong Yuan army was defeated three times in 938, 981, and 1288. When you arrive, you will see General Tran Hung Dao's monument standing majestically pointing towards the wharf.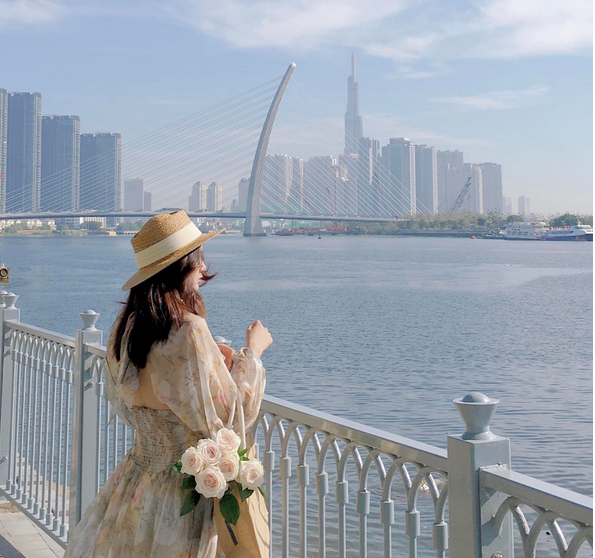 Bach Dang wharf is designed to look like a blooming lotus from above. The lotus flower is considered a national flower in Vietnam and is used as a symbol of the people's and country's indomitability and rise.
After a long day, young people flock to Bach Dang wharf in the evening to socialize and unwind. This is the ideal place to date, with its towering buildings, the vast Saigon River, and fresh and cool air.
Thu Thiem 2 Bridge – a place to watch the extremely chill sunset in Saigon
Thu Thiem 2 Bridge opened on April 28, 2022. This location has become a popular hangout for Saigon's young people.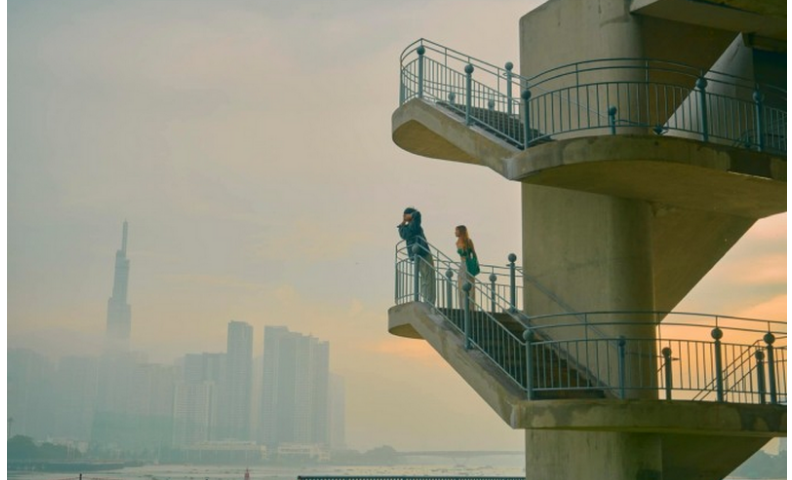 The bridge has a one-of-a-kind architecture with a winding shape that is as soft as a silk strip caught across the Saigon River. This design has contributed to Thu Thiem 2 bridge becoming a symbol of welcome, welcoming visitors to Thu Thiem's new urban area.
Saigon River by Waterbus
Young people in Saigon love and use the Bach Dang station's river bus service, also known as the waterbus.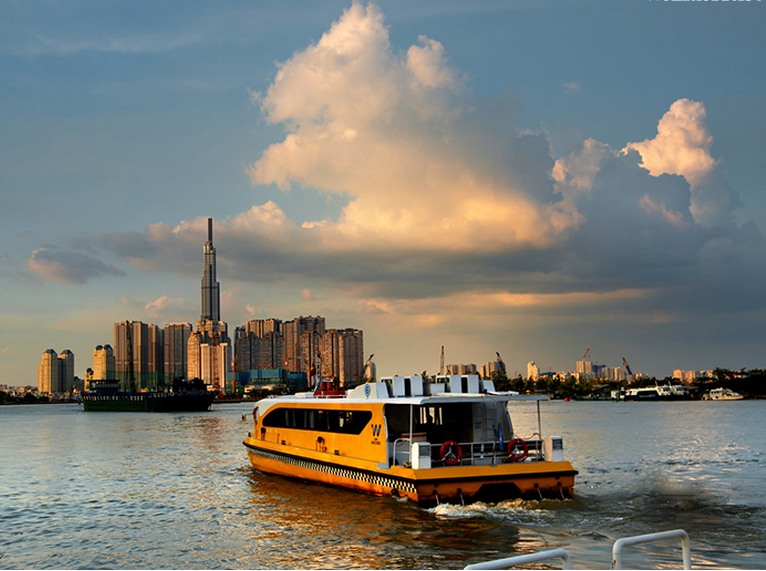 There are many cafes with beautiful views and eye-catching decorations near the train station. People can also use this as a virtual living space. You only need to look your best, and a skilled photographer can capture thousands of virtual live photos.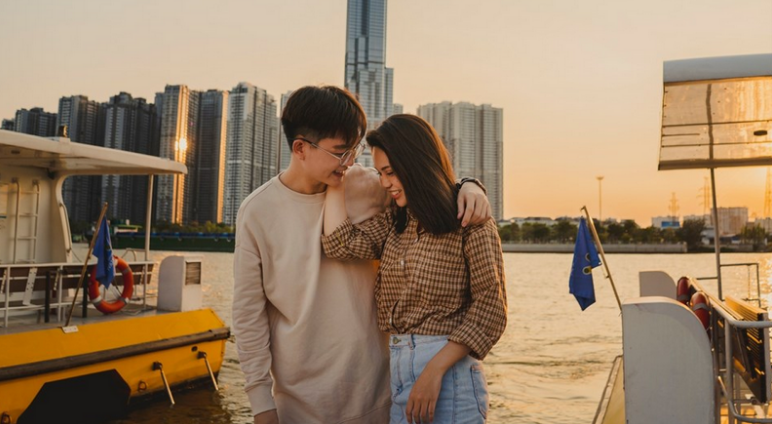 Sitting on the waterbus, you will enjoy the cool air of the Saigon River while admiring the glitz of high-rise buildings and glittering urban areas...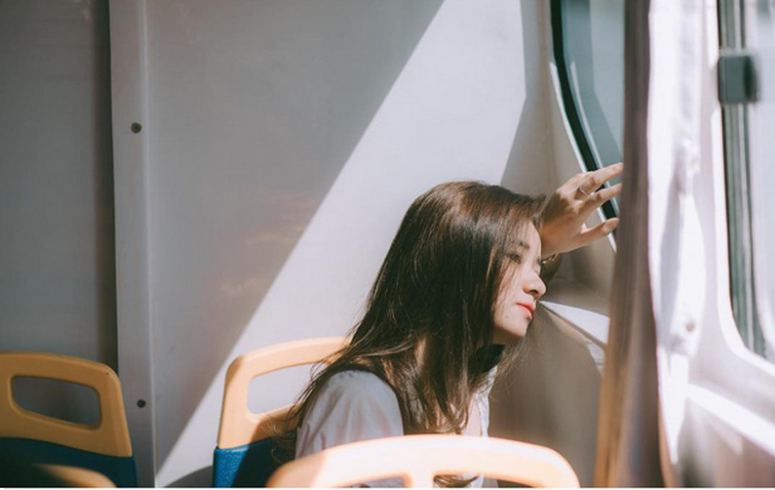 Saigon Waterbus has four stations: Bach Dang (District 1), Binh An (District 2), Thanh Da (Binh Thanh District), and Linh Dong (District 3). (Thu Duc). Morning and evening are the best times to see Saigon. Early morning viewing of the sunrise and a bright red sunset in the evening. Why can't you just change the wind and see Saigon from a completely different perspective?
Kite flying area in District 2 – a place to find childhood memories
No one knows the kite flying ground of Thu Thiem bridge better than a Saigonese. This is a popular hangout for both adults and children. Thu Thiem's foot has been crowded with people every afternoon, just as the sun has set. Everyone enjoys flying kites.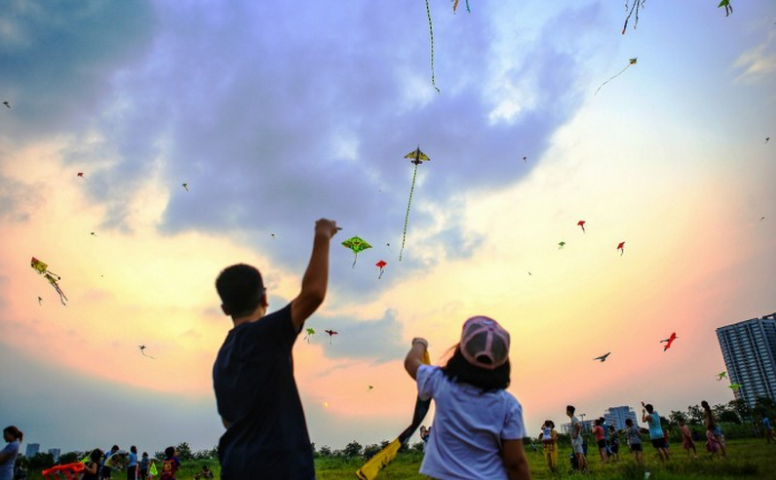 Kite flying has long been a favorite pastime among children in Vietnamese villages. As the country grew, high-rise buildings erupted to replace the fields, making it difficult to see the kite fields. Fortunately, even in a crowded city, such a place exists where people can revisit their childhood memories.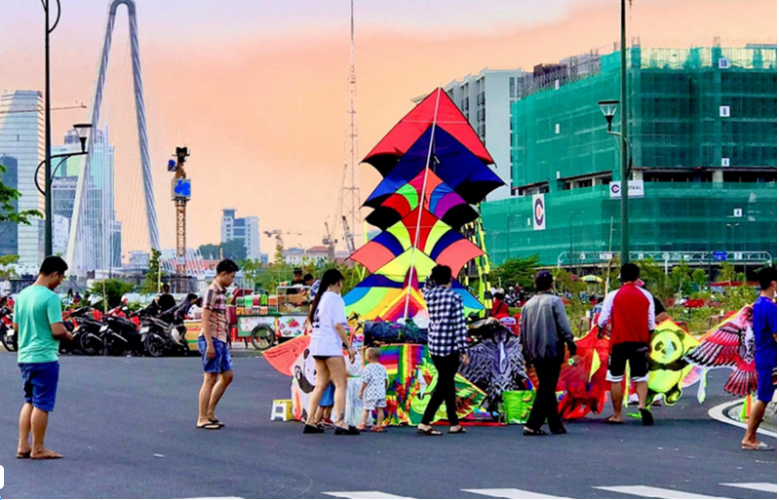 Kites of various colors fly through the sky. There is enough, from simple kites to exquisite craftsmanship. Not only can you fly kites, but you can also walk around or sit in lemon tea with friends.
Thảo Cầm Viên
The Botanical Garden is not a "new" attraction, but it has grown in popularity and attracts thousands of tourists and young Saigon residents every day.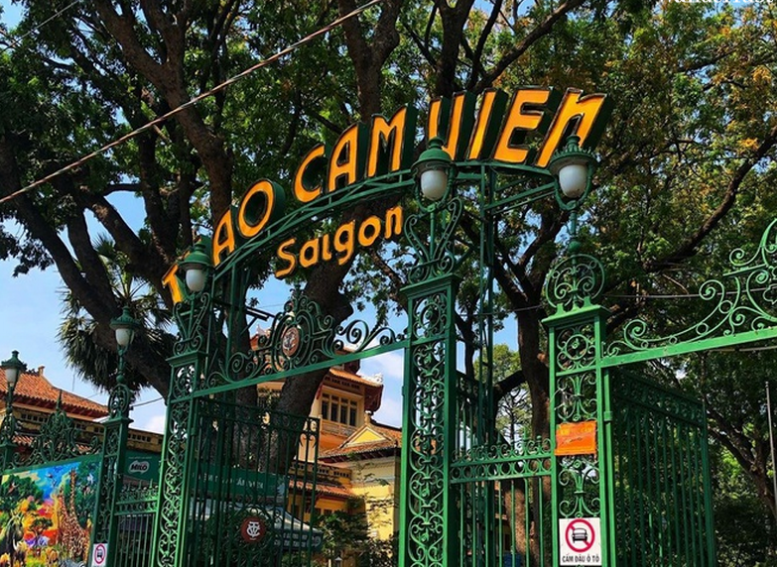 The French designed and built this zoo in 1864, and it is now the world's eighth "oldest" zoo. This flora and fauna reserve contains 590 mammals of 125 species, as well as 1800 trees of 260 species.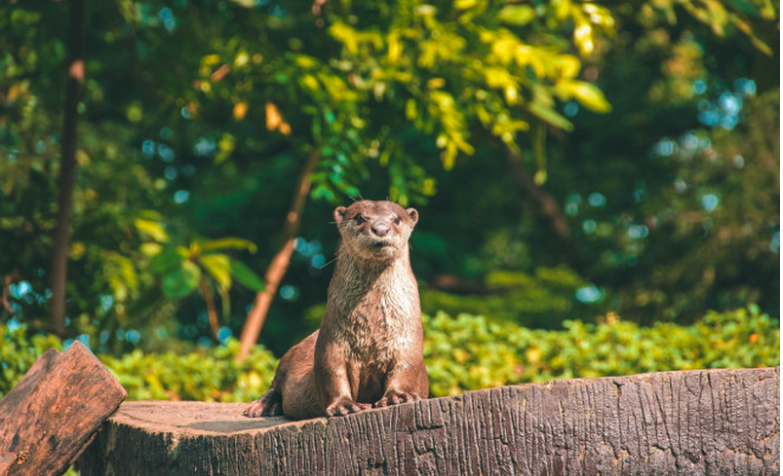 The Botanical Garden was previously the scientific research area of a French plant researcher. The Blanchard de la Bross Museum, which has now become the Museum of Vietnamese History, was built on the premises by the French in 1927.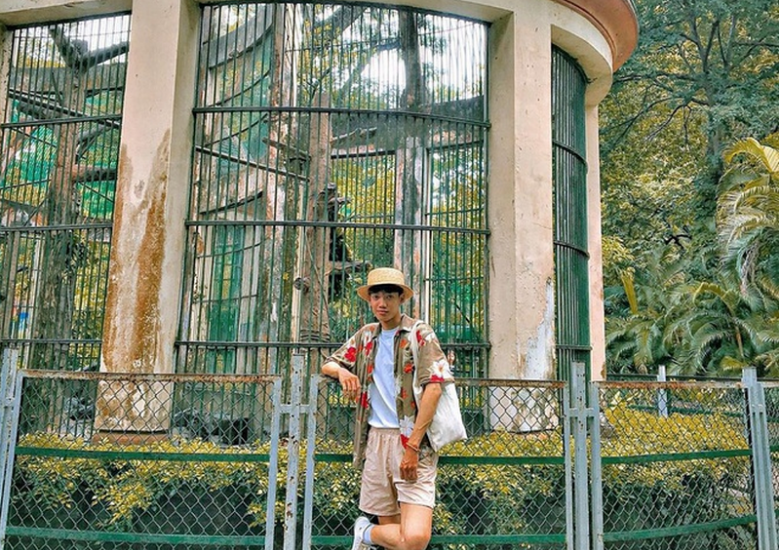 The orchid and bone garden is the most well-known location. Young people come here to "live virtually," and all you need is a camera because every corner is artistic.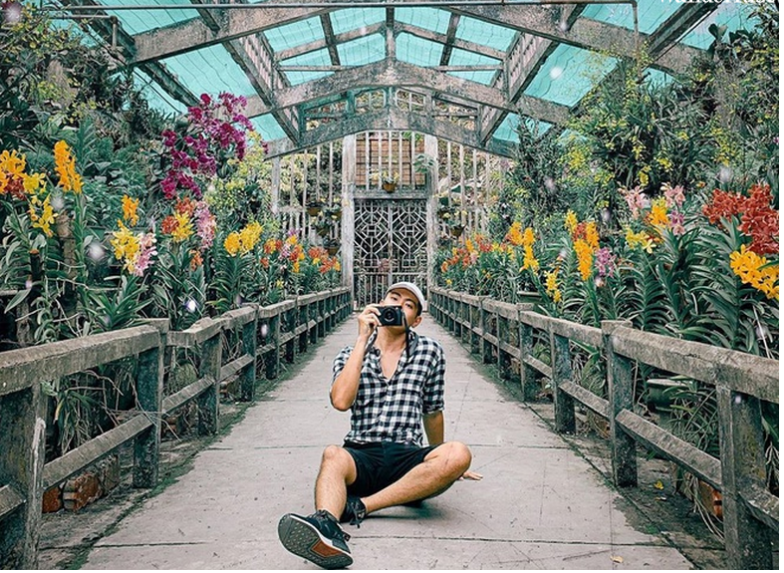 The following is a list of places of interest to young people. Please refer to these locations if you don't know what to do on a free day. Try to see Saigon from different perspectives; you'll notice new things.