Hao Sy Phuong alley, which has been around for more than a century, is now more than just a site where people reside; it is also recognized as a cultural icon of the Saigon Overseas Chinese community.
The apartment is situated in alley 206 on Tran Hung Dao Street in District 5, Ho Chi Minh City. This alley is also known as Hào Sỹ Phường Alley and has been home to the Chinese community of Cho Lon for more than a century. Many of the modest houses in the alley are placed on 2 levels with connecting stairs and are constructed in the style of apartments. In 66 units, roughly 200 households are housed. Due to the natural social nature of Chinese people, many households contain up to four families.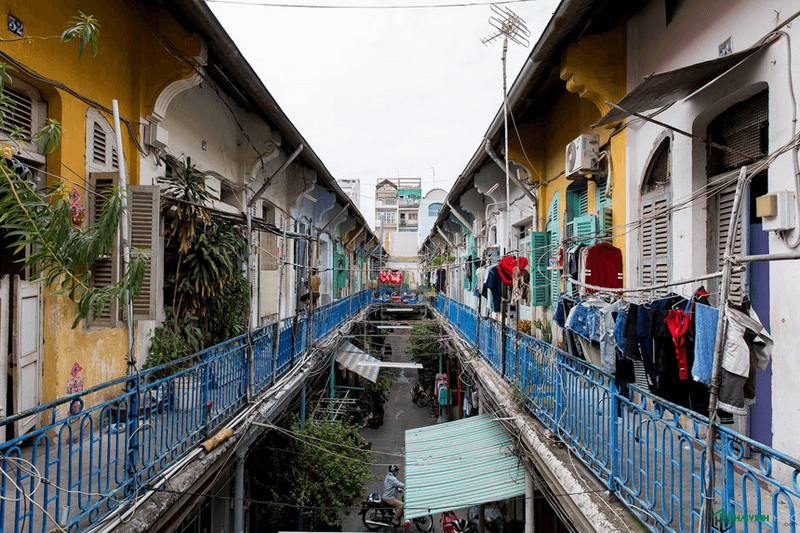 Hào Sỹ Phường doesn't seem to be impacted by the outside noise or smog, despite being just a few steps from the main road. Everything here moves slowly and without a sense of urgency. As you enter the alley, it's simple to imagine kids giggling and playing while grandparents argue politics over iced coffee and the grandmothers discuss their neighbors or a television show. Senior citizens played mahjong together in a few other homes. Every activity is routine, lovely, but incredibly common. Hao Sy Ward still has its distinctive features despite the fact that Vietnamese people now live there in addition to individuals of Chinese heritage. The altars of Thảo Địa, Thiên Quang, Quan Công are profoundly ingrained in Chinese culture, as are Ngũ Phúc Lâm Môn, which are prominently displayed in front of the door.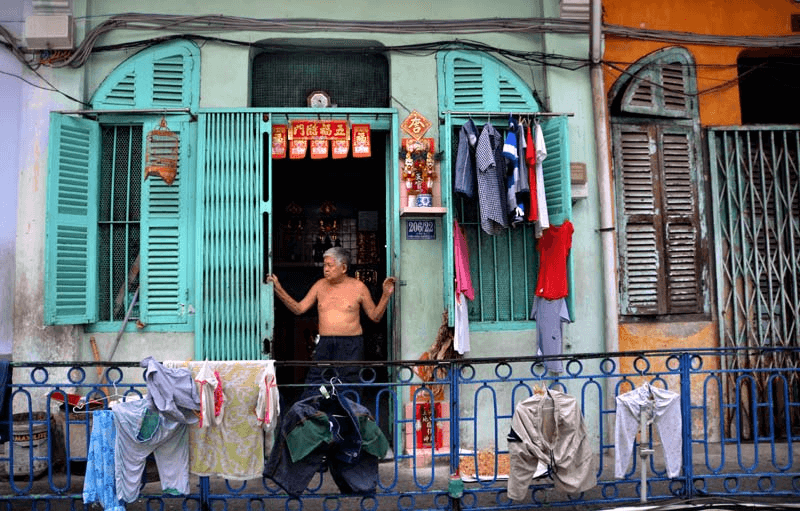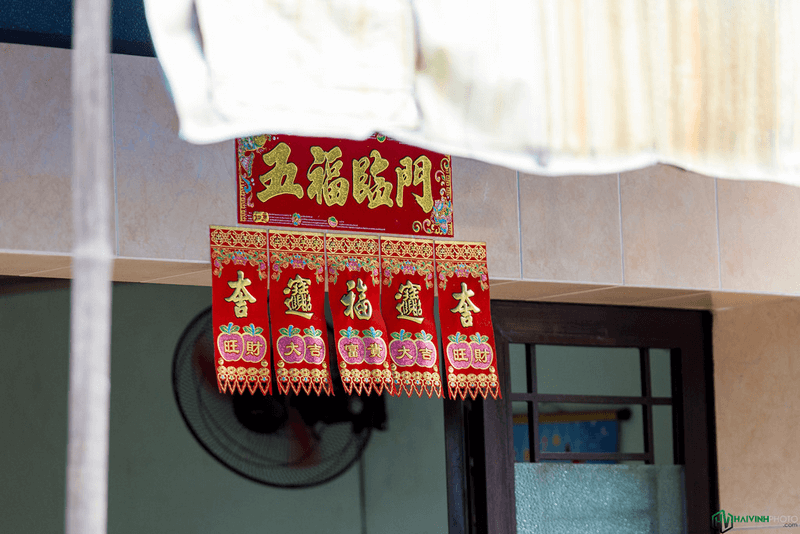 Perhaps this location was chosen as the scene for movies due of its antiquity and character, mv. Additionally, young people frequently use this location to live online and snap photos for yearbooks.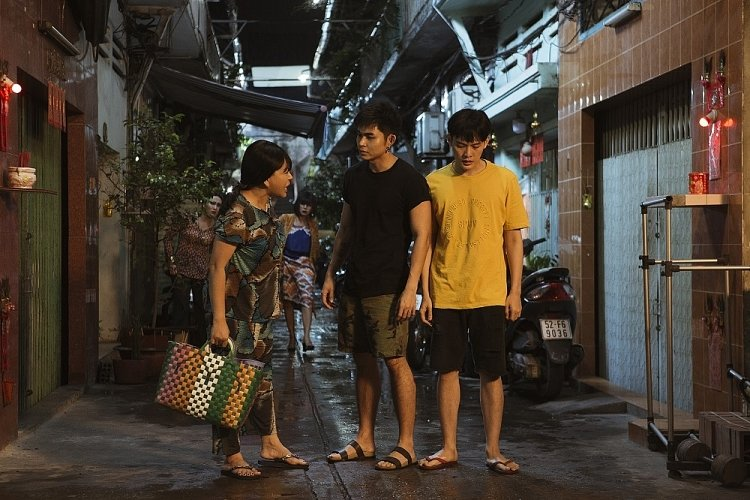 However, due to the pandemic situation two years ago, filming and photography had a negative impact on several local residents' personal lives. Some homes include signs on the walls urging guests not to enter the home alone or utilize shoes or furniture that is on display in the corridor. Along the stairs leading to the first floor, propaganda banners according to epidemic preventive measures were also displayed. Furthermore, it is unclear as of this writing when Hào Sỹ Phường Alley would permit the same images as before.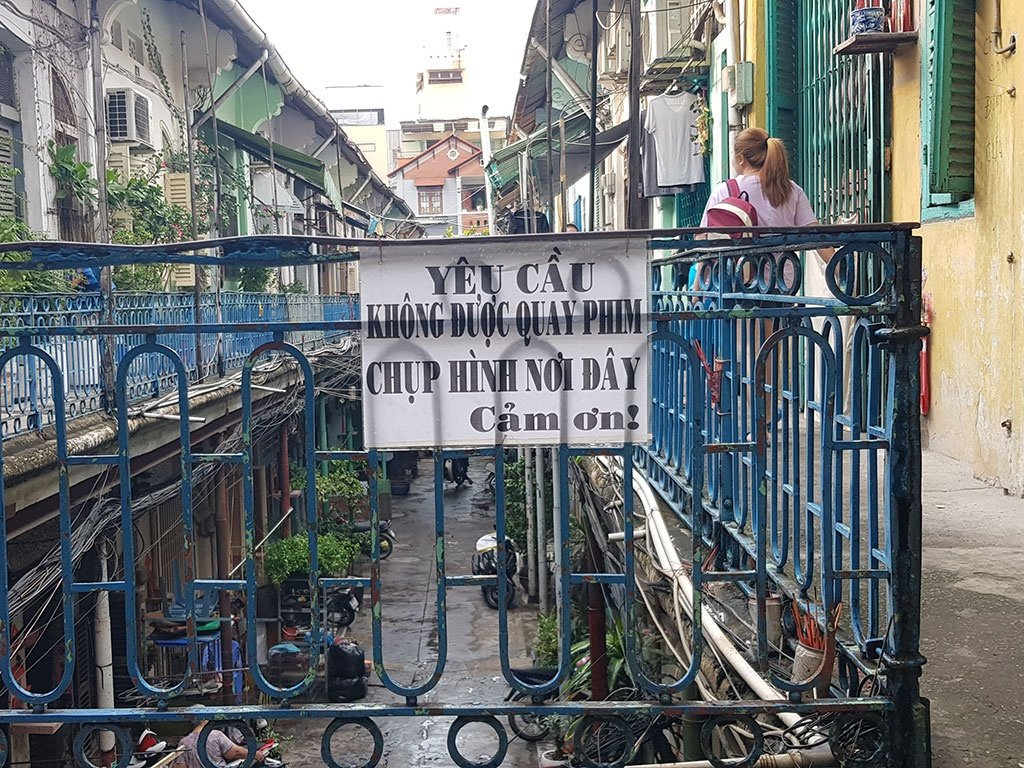 But when someone mentions District 5's Chinatown, everyone will immediately picture Hao Si Ward Alley. Although the lane is small, it is peaceful and lacks Saigon's bustle. It is not difficult to hear people speaking Cantonese here, and the locals still maintain the distinct features of Chinese Street. Somewhere, this place still reflects the traits of the people who live here.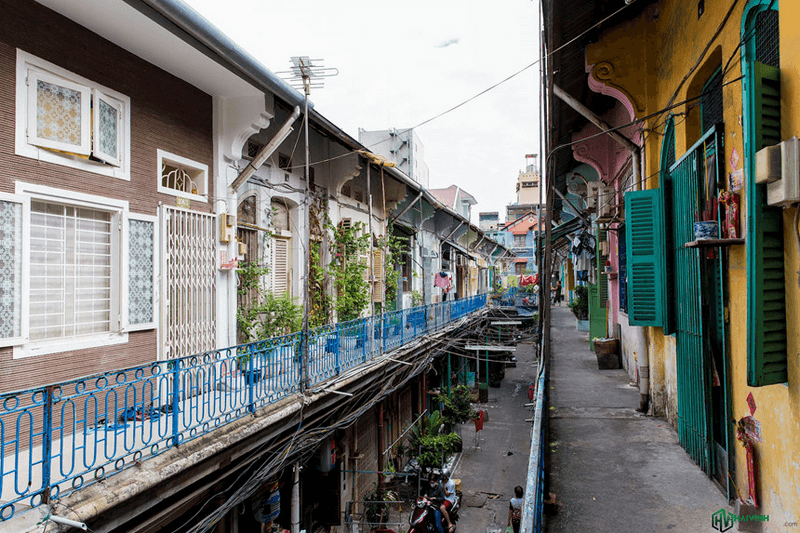 Source: Nguyen Hoang Lan