Strange and unusual stories "with 1-0-2" that surprise people are not uncommon in Saigon. Among them are the extremely well-known markets in this area, which not only contain many interesting and unique items but are also extremely special, which not everyone can see. Many people also joke that Saigon has its own brand, "no touch," thanks to these interesting markets!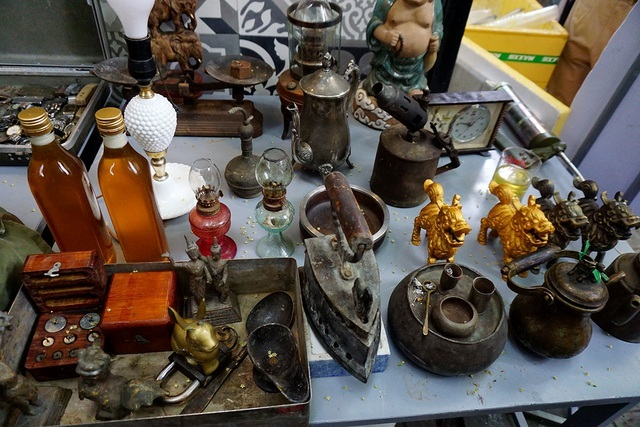 Many people mention the antique and second-hand market when they talk about Saigon.
"Tick bottle" market
There are probably not many Saigonese who are unaware of the market specializing in selling second-hand items from ancient times. The market's name is not very opulent, but they are known as the "thousand dollar bottle tick" market because of its large collection of antiques and rare items. Items such as ancient coins, lamps, bowls, spoons, phones, old cameras, and so on appear to have been very distant from the younger generation.
The market is located in a café near the Bang Ky Bridge on No Trang Long Street in Ward 11, Binh Thanh District, Ho Chi Minh City. Many antique and second-hand enthusiasts visit HCM. Shopping activities are as active here as they are in modern markets.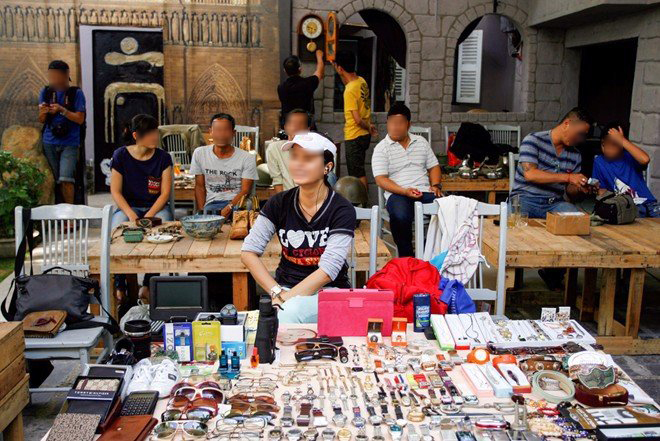 1 part of a special and one-of-a-kind market in the heart of bustling Saigon.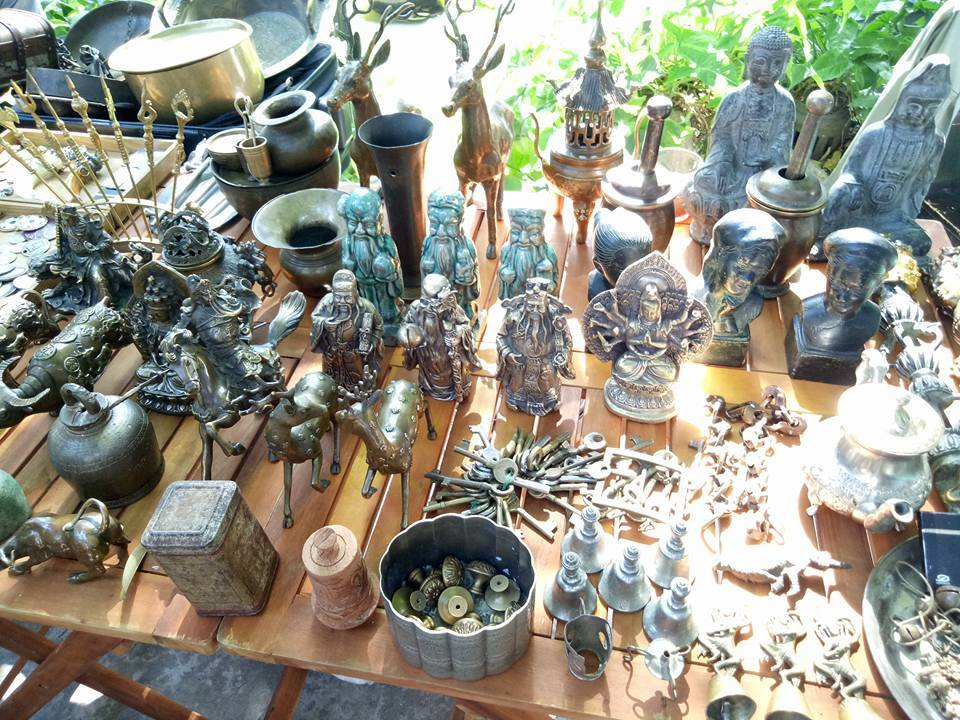 Markets are flooded with old and rare items.
Market for vermin
The vermin market is one of the places that contribute to Saigon's uniqueness. This market has been around for about 20 years and is located next to Thuan Kieu Plaza in Saigon. It specializes in selling pests such as locusts, grasshoppers, scorpions, and so on.
Customers who come here frequently are often bird and aquarium fish farmers who need to feed their animals. As a result, despite its long history, the market is still alive and well, serving the needs of people in a variety of locations. The old market attracts more people's attention and attention because it only sells pests and insects.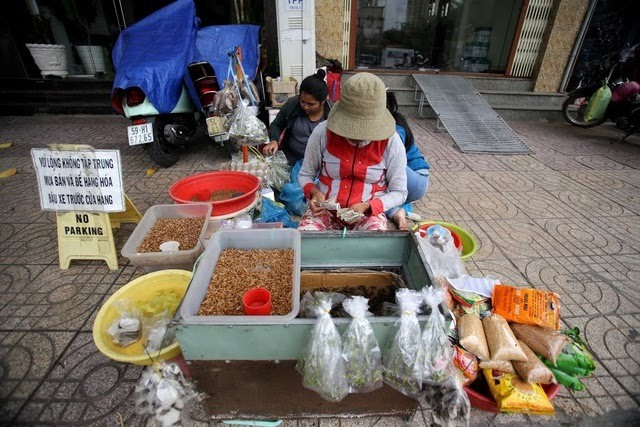 The vermin market sells from early morning until evening.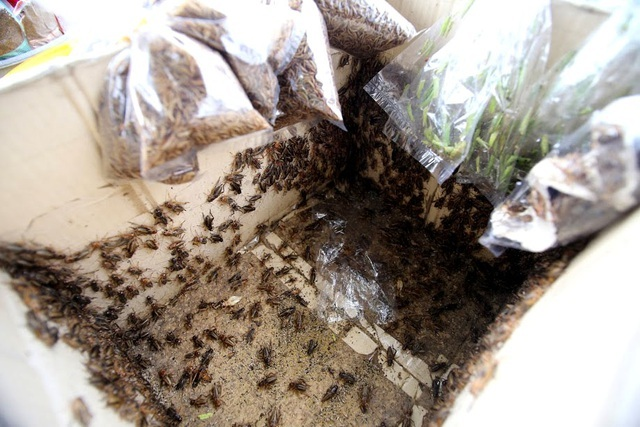 Customers are frequently sold vermin in bags.
Cambodian Market
Many people refer to Le Hong Phong Market (alley 374/51, street of the same name, Ward 1, District 10, HCMC) HCM as the Cambodian market. This has also become a "hot" spot in Saigon over the years due to the presence of many Cambodian Vietnamese, but not everyone is aware of it.
Many customers are looking to buy food and furniture imported from Cambodia, which are available in the market. The cuisine in the Cambodian market in the heart of Saigon is particularly noteworthy. Many people who used to eat here praised the market as a "food paradise."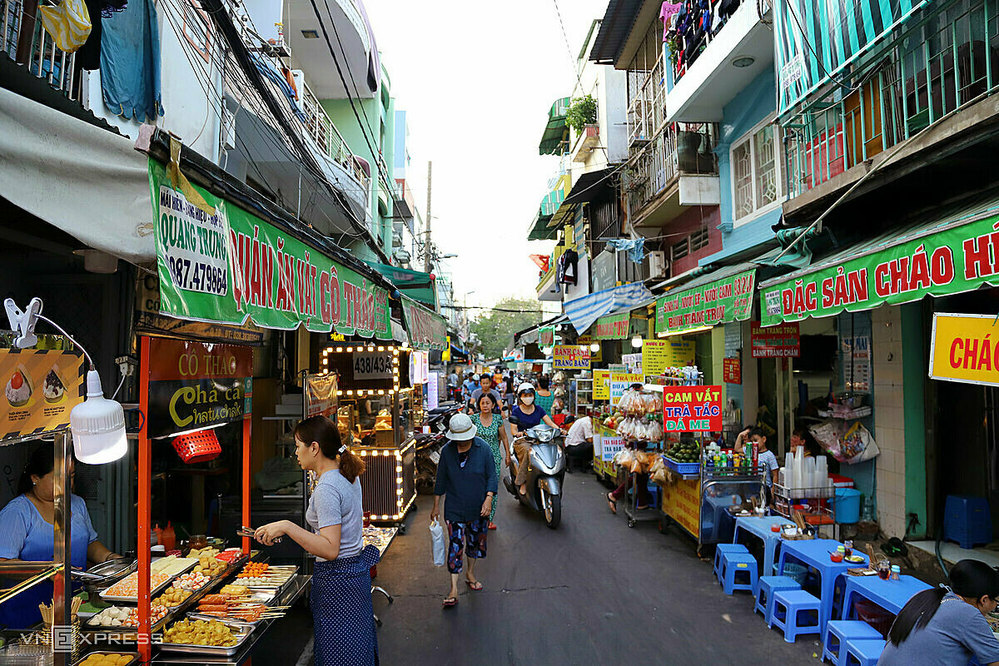 The market here is well-known for its numerous delectable dishes.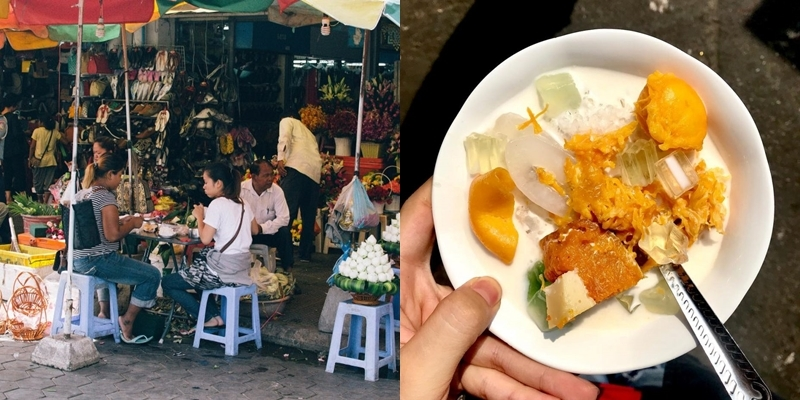 The Cambodian market has many shops that cater to young people.
2-day market sale
The 2day sale market in Nguyen Thai Binh, District 1, Ho Chi Minh City is famous for thousands of products ranging from souvenirs, decorations, shoes, clothes, and so on, serving customers' shopping needs. The products, in particular, are reasonably priced and appealing to a wide range of customers, particularly students, attracting an increasing number of purchases.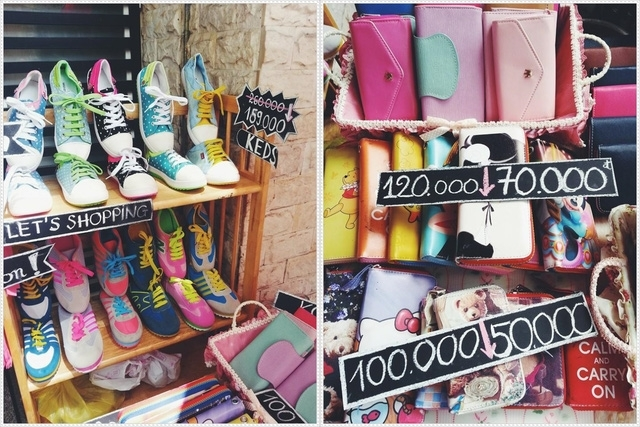 The markets mentioned above are the most special and unique in Saigon, attracting many visitors to buy, and have been extremely busy for many years. Have you ever gone to these markets to buy anything?
SAIGON'S LONG-STANDING MARKET IS "CAUSING REMEMBRANCE"
Saigon has many famous old markets that bring back memories from long ago.
Ton That Dam old market is also known as a wealthy market because it frequently sells high-end seafood, and American-French meat,... Because the people here are also friendly and welcoming, this market has grown in popularity.
Ben Thanh Market has long been associated with Saigon. This market not only sells various items, but it is also a heroic testament to the city's many changes. This ancient market has been around for over a century and is full of people's beautiful memories.