Dalat is described by Vietnamese people with many different adjectives, such as poetic, quiet, or ancient, and it can be a resort paradise or a place for souls who like to explore mysterious things. In short, Dalat has a little bit of everything that foreigners and Vietnamese alike are looking for.
Have you ever wondered if Dalat looks the same to international tourists, especially those with sophisticated travel experience, as it does to us? If so, we discover a whole new Dalat through the closed mausoleum of Australian travel writer and blogger Emily.
EMILY – A TRAVEL BLOGGER WITH A SPECIAL LOVE FOR VIETNAM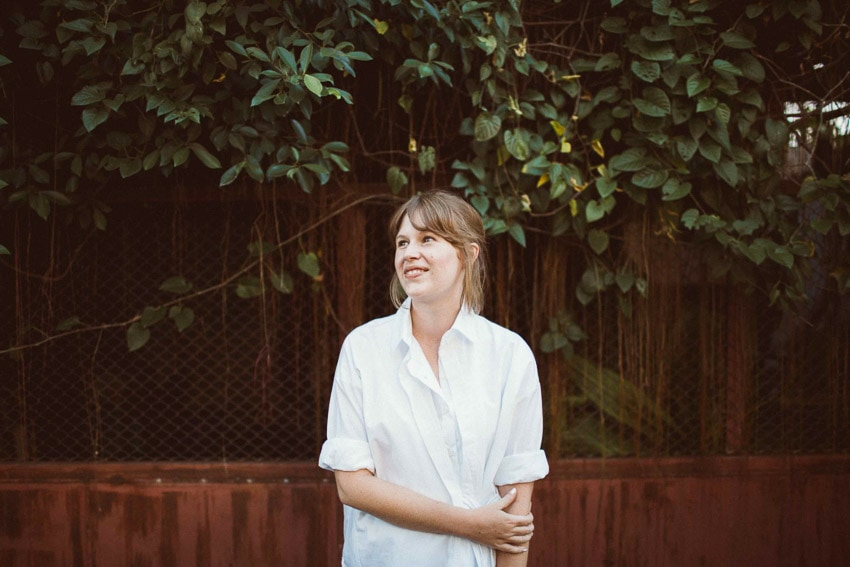 Emily is a journalist who is passionate about fair trade, responsible tourism, and sustainable fashion. Emily is currently a freelance writer, photographer, and travel blogger. Emily is passionate about cultural exploration, advocating for responsible, sustainable tourism, and assisting communities in developing through tourism.
Emily began her global journey in 2015, writing on her blog, "I have always held a special place in my heart for Vietnam and this is where I have always wanted to write about."
EMILY'S LENS ON DALAT - THE CITY OF SPECIAL ARCHITECTURAL WORKS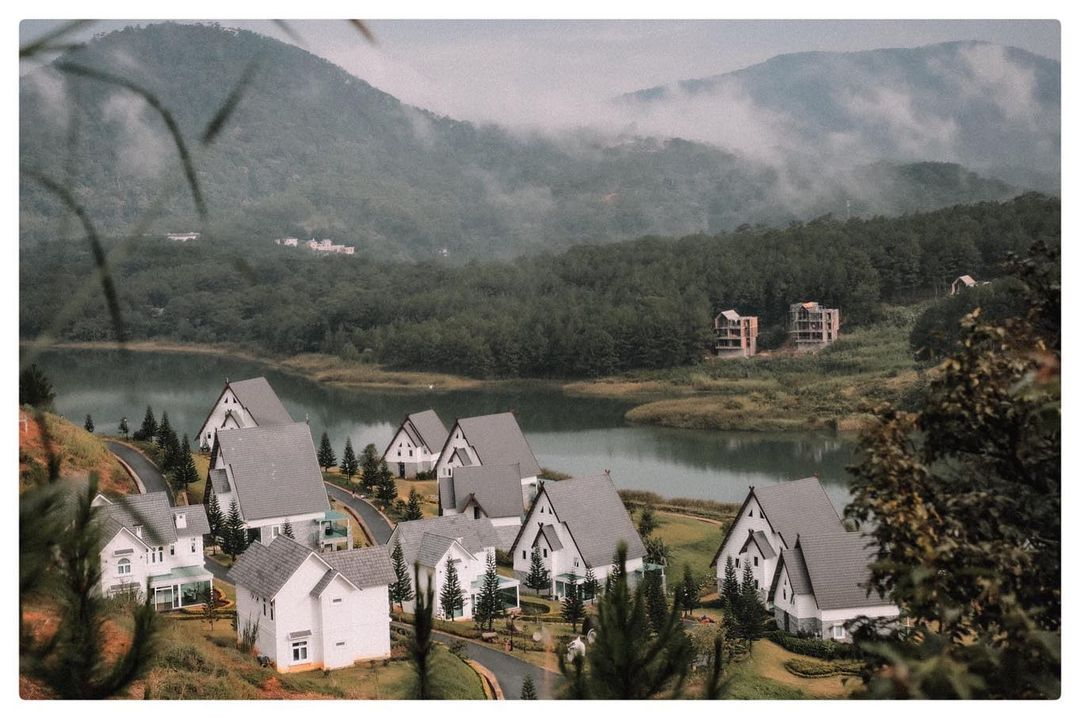 Instead of being drawn to Da Lat's vast pine forests, majestic waterfalls, or cool weather, Emily is drawn to the city's unique architecture.
Dalat has everything that a tourist who loves architecture, like Emily, is looking for: luxurious colonial-style villas, rudimentary concrete buildings, wooden houses built in the last century, French architecture with perfectly symmetrical houses painted in bright colors like gold or pastel pink, and liberal planning.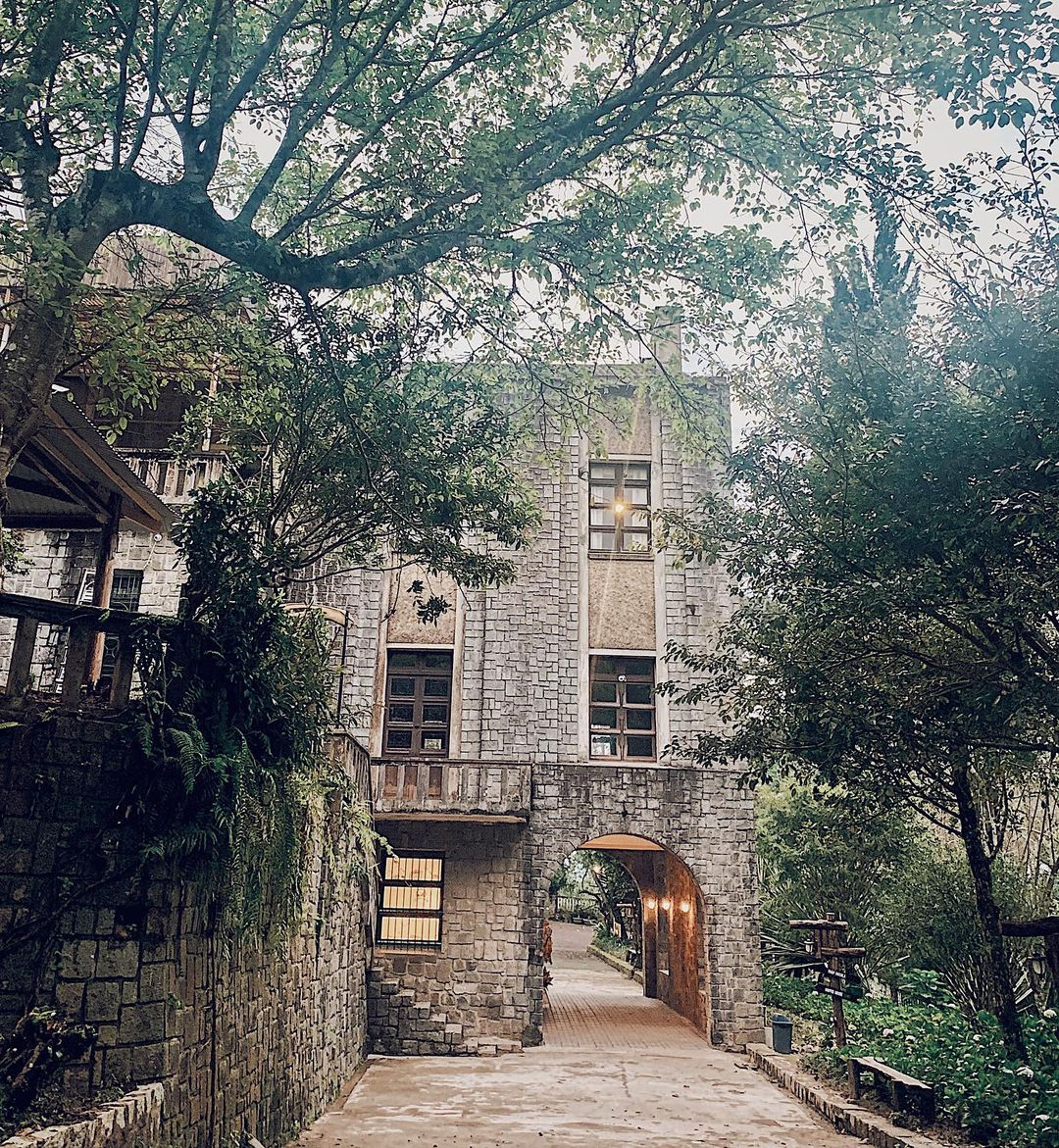 When the French came to Dalat, they gave it wide boulevards, wide roundabouts, and beautiful flower gardens. They have also constructed a variety of villas, monasteries, and European government buildings in Da Lat, all of which can be compared to Hanoi or Hoi An.
She also stated that, with works constructed between the 1930s and 1940s, Dalat is the most interesting place for those looking for traces of French architecture in Vietnam or simply looking for the most unique photos for their Instagram.
INTERESTING PLACES AT EMILY'S SUGGESTION
DOMAINE DE MARIE CHURCH (VINH SON CHURCH)
The Domaine de Marie church, one of the catholic churches built in the 1940s, is built in French architecture with a striking pink color that can turn coral or brick depending on the angle of the sun. The church's main entrance is a slope leading up a small hill with stairs and fences lined with shadows cast by the surrounding flower gardens.
A large monastery painted in similar colors, graceful and feminine, is located behind the church. Emily was also taken with the cross symbol on the shutters and the cane stripe details on the top floor windows.
PASTEUR INSTITUTE
Emily stated that visitors can find Pasteur Institute branches in many cities throughout Indochina and that the Pasteur Institute is now owned by the Vietnamese government. Emily's fantasy hobby in Hanoi was photographing administrative buildings. Still, in Dalat, the security guard at the station greeted her warmly and instructed her to take pictures in front of the gate. Emily was particularly taken with the building's perfect symmetry (the house had an unintentionally Wes Anderson feel to it) and its bright yellow and steel-gray color palette.
NICHOLAS CHURCH (CHICKEN CHURCH)
The Romanesque-style church, which was built of bricks in 1930, took a decade to complete. Because it is the city's largest church, the Chicken Church is also known as Nicholas Church or Dalat Church.
The church has recently been freshly painted in an eye-catching cream-pink color, and the entire church and complex are meticulously maintained. Emily's favorite feature of this church is its magnificent stained glass windows and relief sculptures.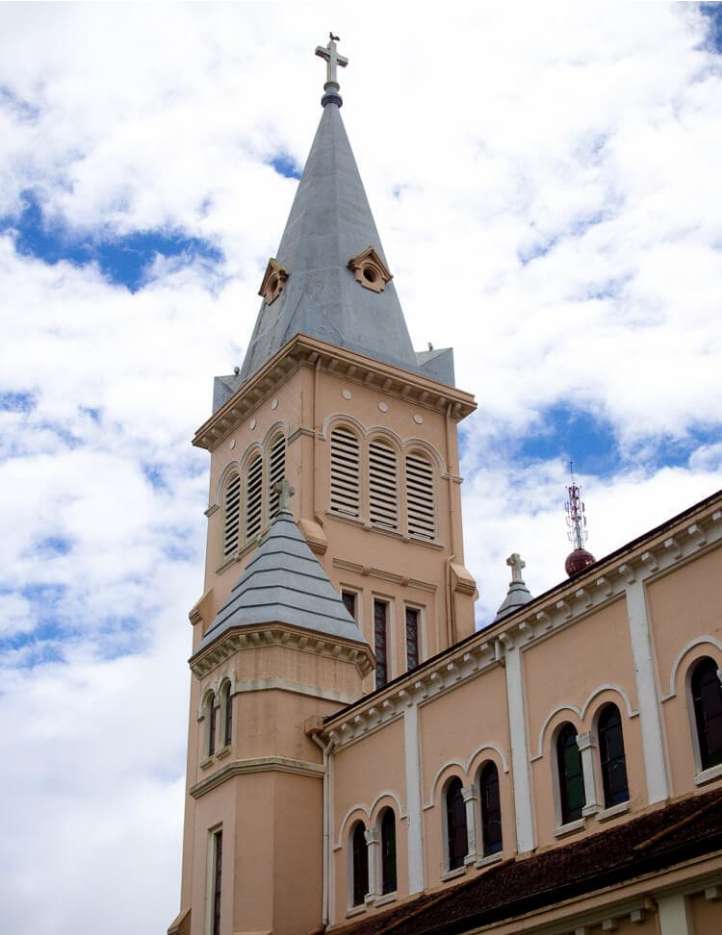 DALAT RAILWAY STATION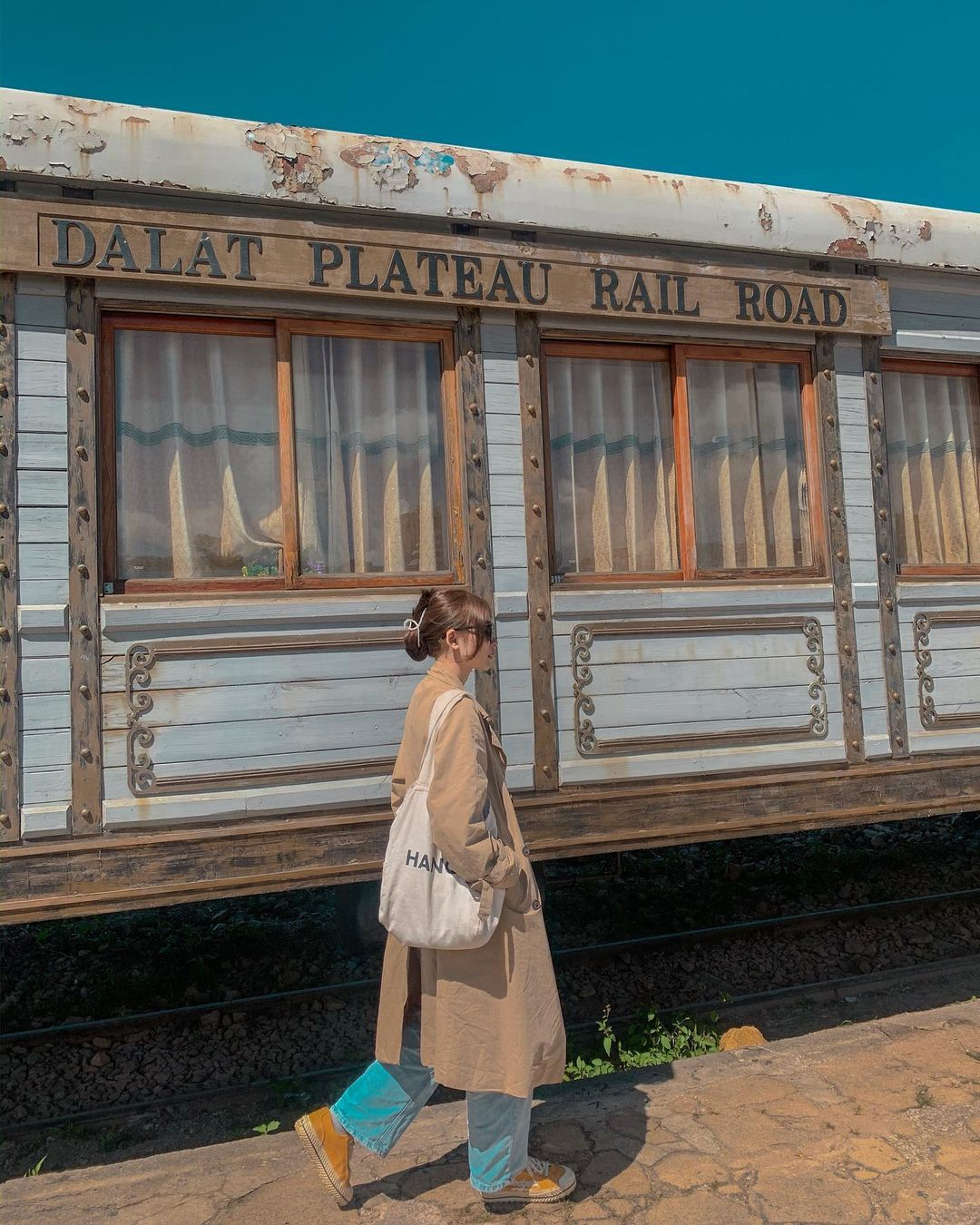 Emily believes that Dalat Station, designed by French architects in 1932, is the city's most famous structure. The station was part of the Dalat-Thap Cham railway, which connected Da Lat with Northern Vietnam when it opened in 1938. Both the station and the railway have a long history. Tourists are currently served along this route.
The station, renamed the "Dalat Highland Railway" and decorated in a classic style, is the site's defining feature, but the buildings behind it are even more appealing when one of the carriages is converted into an acafé.
Emily revealed that this was the only place in Da Lat where she had to pay to take photos, with a ticket price of 10,000 VND per person.
FRENCH VILLA VILLAGE
Emily realized the difference between French architecture in Hanoi and Da Lat after arriving at this location. In Hanoi, old houses are frequently located close to each other on the same small street corner, and visitors can easily walk around and explore everything. In Dalat, French villas line both sides of the long main road, making walking appear more difficult. Emily recommends that visitors pick a small section of this long road to walk around.
She gradually discovers why this beautiful city is famous for its mysterious and somewhat creepy stories at this attraction. The neighborhood is full of long-abandoned houses, some of which have been refurbished but retain a distinct ancient and mystical feel. At this location, Emily was also impressed by a hotel called Green Dream Dalat Hostel.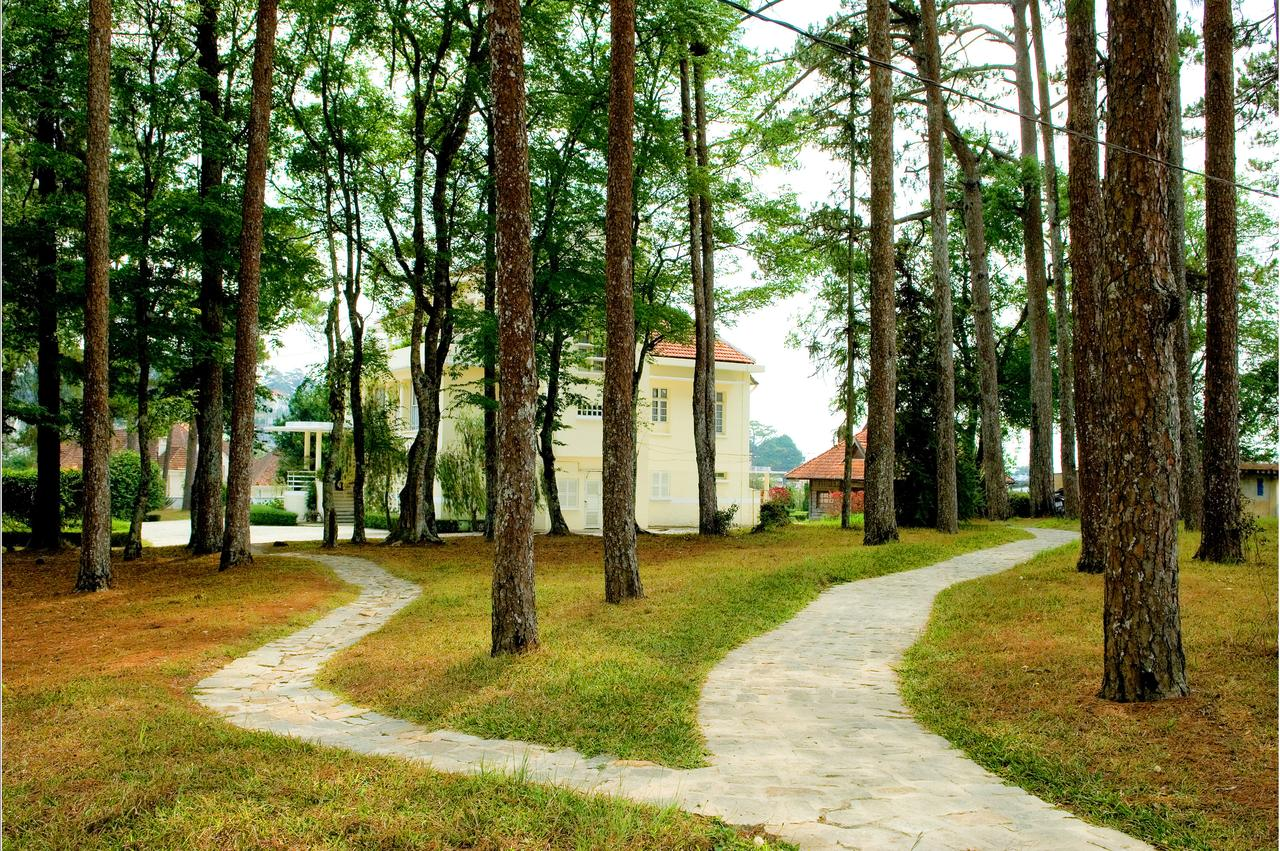 YERSIN COLLEGE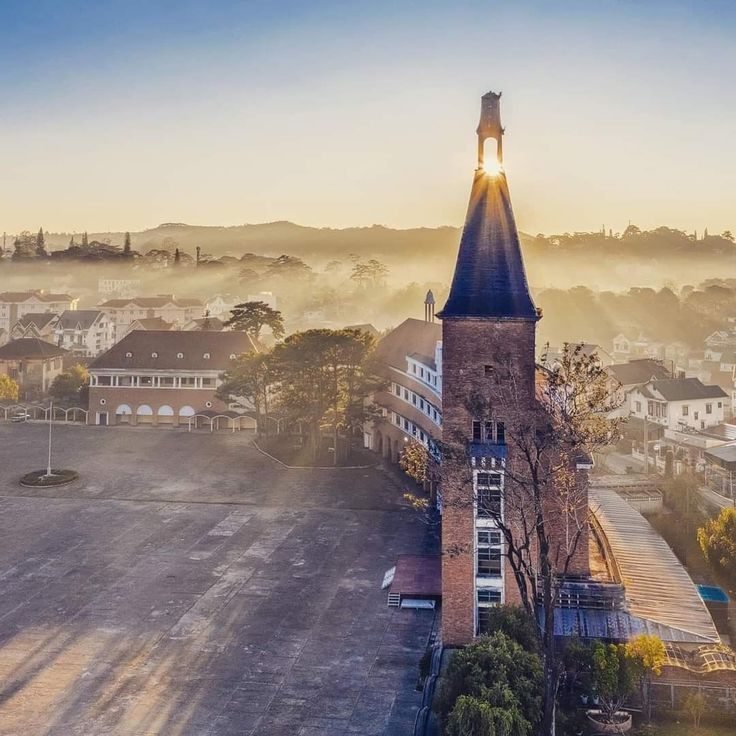 Despite knowing that Yersin College is one of the International Architectural Association's (UIA) 1,000 outstanding architectural works of the twentieth century, both historically and aesthetically, Emily is surprised to see it in use.
The massive bell tower and walls are solidly built of red monolithic ceiling tiles, arched doors, and classrooms, all on an unthinkable scale, according to Emily. Emily was also surprised that the school was still open for business while the door was open to welcome tourists when she visited this location.
PALACE III BAO DAI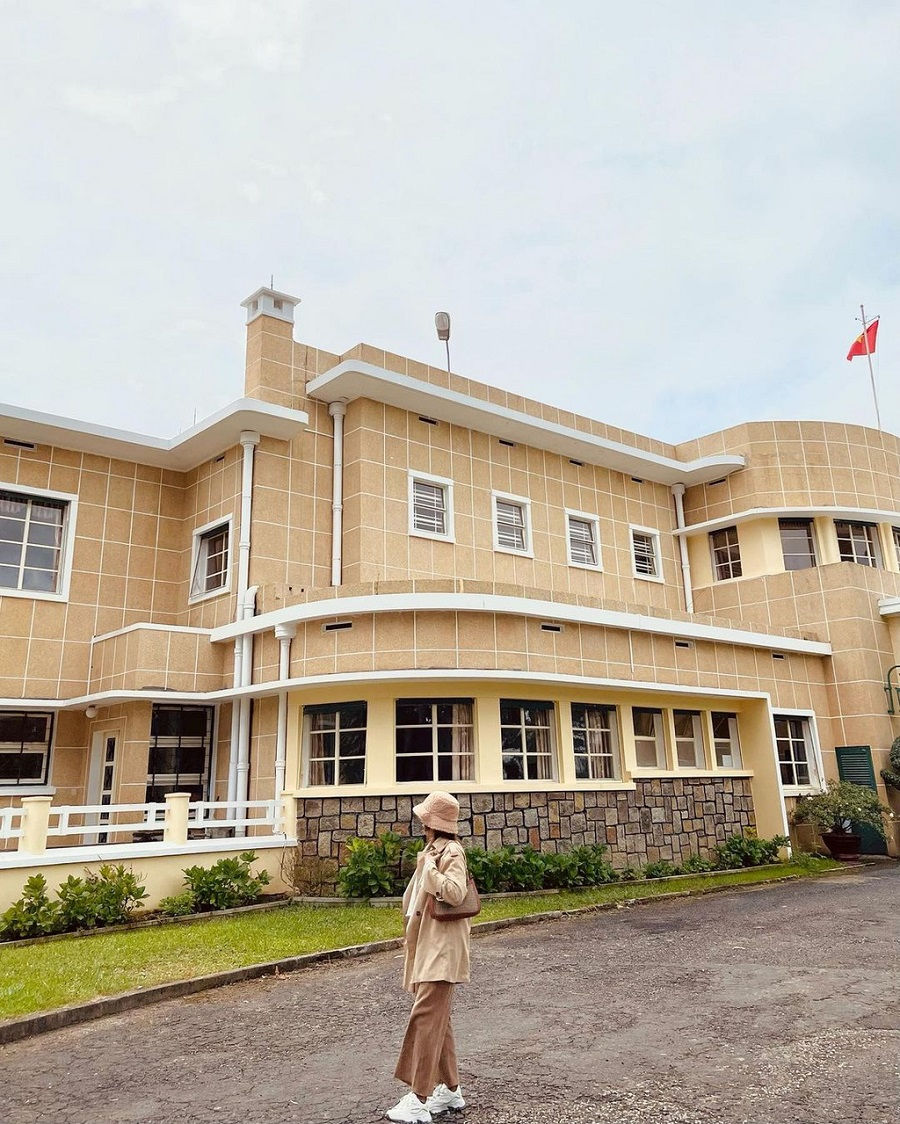 Emily's next recommended destination in Da Lat is King Bao Dai's Summer Palace (Palace III Bao Dai). This is the most popular tourist attraction on the list and one of the few colonial structures that have been completely restored on the inside.
Emily was particularly taken with the Art Deco style of this 1933 mansion. Emily also stated that the ticket price of 15,000 VND / person is a very reasonable price for visitors to visit a beautiful and historic mansion like Bao Dai Palace.
HOTEL DU PARC DALAT AND CAFÉ LA POSTE

The Hôtel du Parc and Cafe La Poste are located on the same street near Dalat Cathedral. Du Parc Da Lat, according to Emily, is not as grand as Metropole in Hanoi or Continental in Saigon, but with the same architectural school as Bauhaus, it's an interesting getaway when visiting Dalat. Emily recommends a tea party at the Belle Époque-style Le Café de la Poste restaurant.
Source: Mộng Ngọc, wander-lush, Instagram/_nguyenthuthuy,* kyliethesunflower