Sở Kiện Church is dressed in a classic red brick robe, combining Gothic architecture and transporting visitors to the European sky.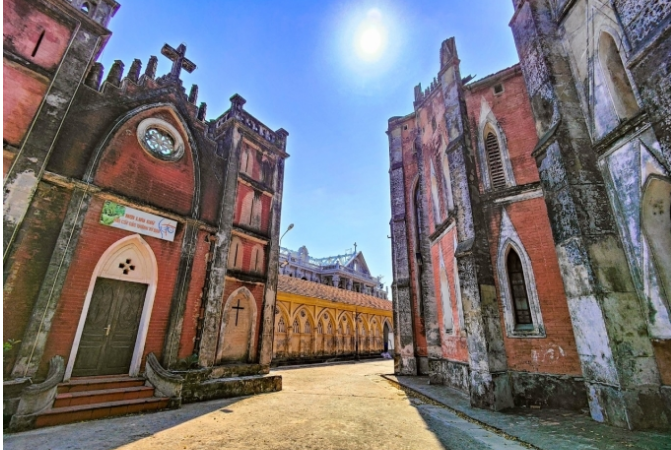 Kiện Khê Town, Thanh Liem District, Hà Nam Province is home to the Kẻ Sở Church. It began construction in October 1877 and was completed in 1882, serving as a diocesan cathedral until 1936. The episcopal building and seminary were later relocated to Hanoi. Su Church became a parish church after Hanoi Cathedral was chosen as the location for the Apostolic Vicariate.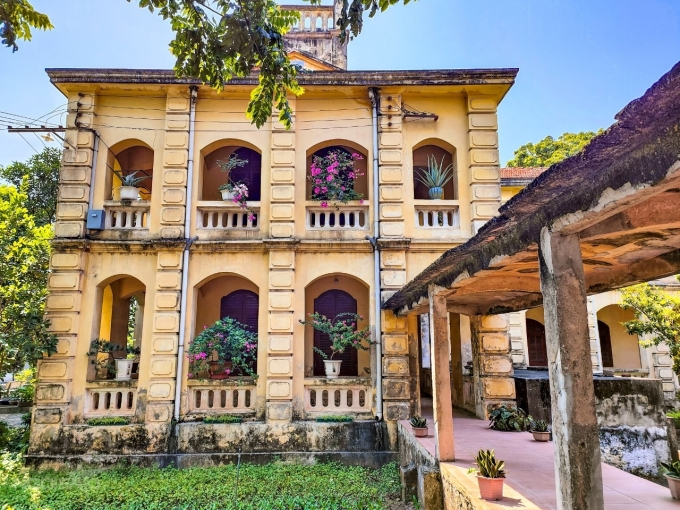 The church is currently one of four minor basilicas in Vietnam, having been ordained in 2010. Sở Kiện is a combination of the names of two villages: Sở village (or Ninh Phú), which specializes in farming, and Kiện village (or Kiện Khê), which specializes in the trading and firing lime.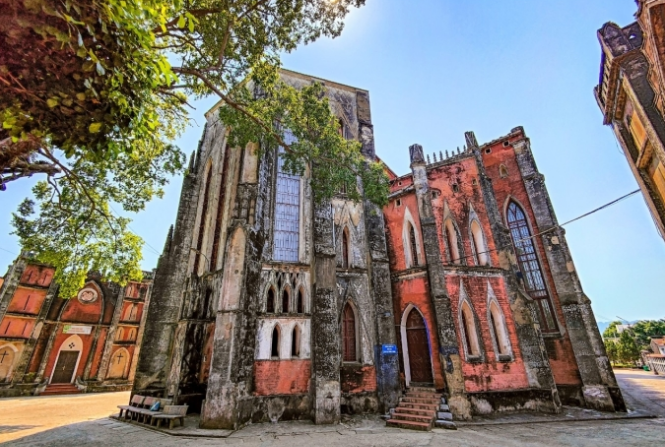 The church is 67.2 meters long, 31.2 meters wide, and 23.2 meters tall. The sanctuary and altar are made of exquisitely carved wood and are painted in traditional Vietnamese style with gold lipstick.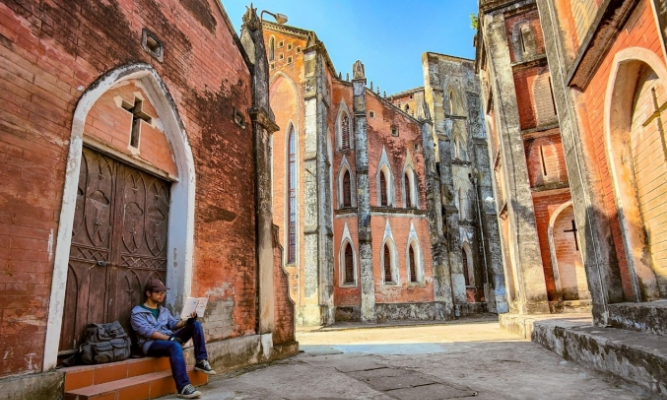 Sở Kiện is Vietnam's only building designed and constructed in the style of an Italian cathedral complex (duomo). Visitors enter the grounds of many Gothic-style buildings, including the cathedral, bishop's building, and seminary, by passing through the main gate.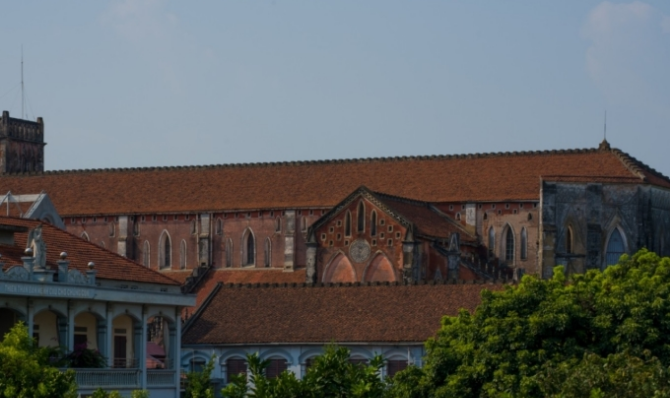 A soaring dome architecture typical of European churches extends from the ceiling to the door. Stained glass windows with images of saints or biblical events. Within the main church, there are four rows of columns divided into five vertical pavilions that can accommodate approximately 5,000 people.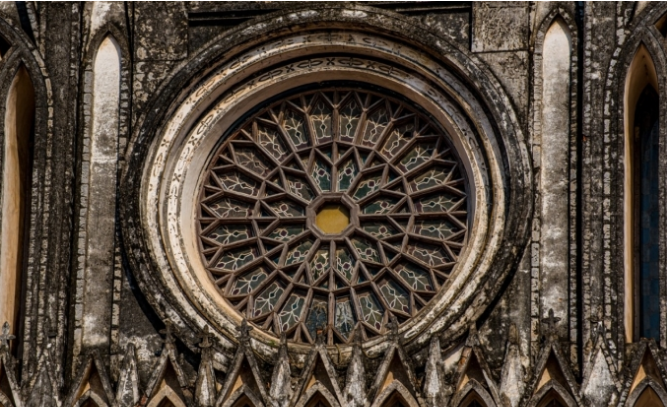 The church's exterior is dominated by multi-colored glass windows. The church tower is adorned with four bells that sound like trivia - mi - lipstick - stuff. The heaviest fruit, weighing nearly 2.5 tons, is known as the Bo bell.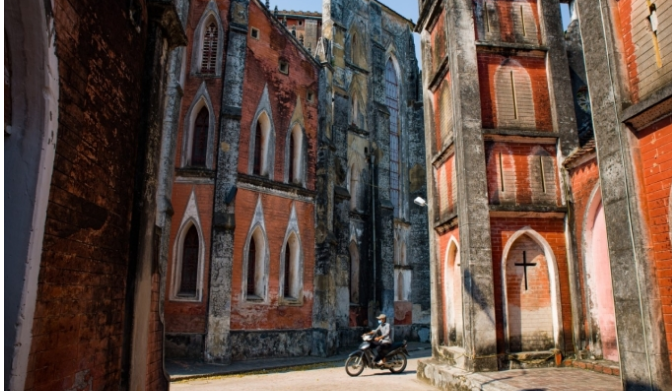 Sở Kiện church campus is approximately 9 hectares in size. The exterior walls are red bricks, and the day is bright and sunny.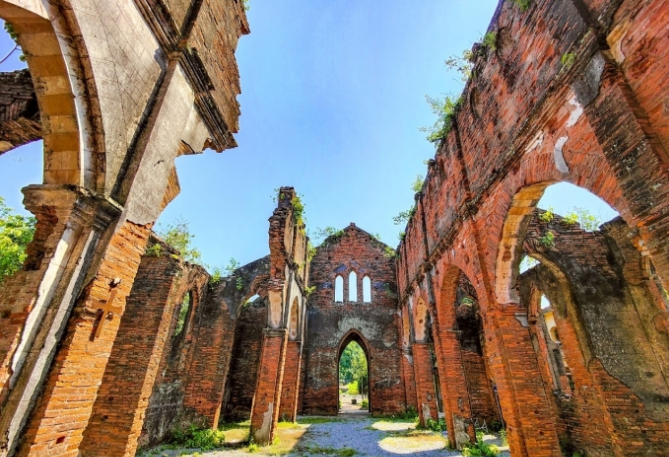 However, some sections of the church have deteriorated over time, with only crumbling walls remaining.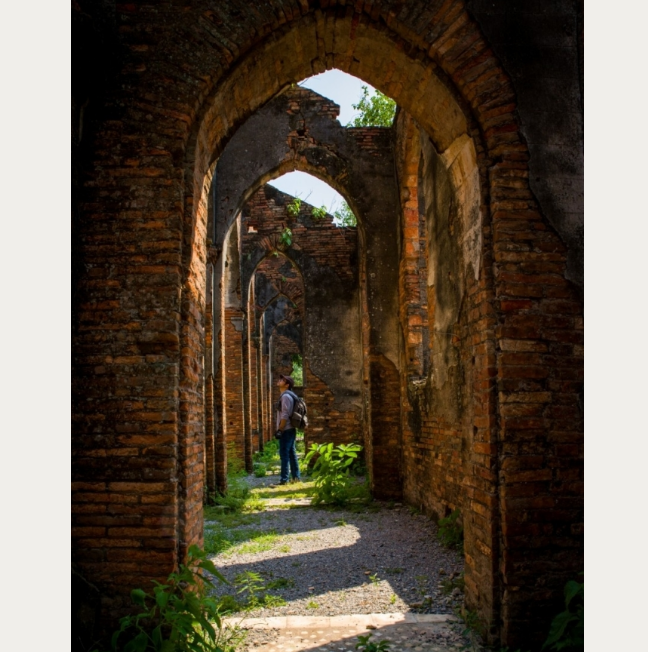 This address is also appealing to those interested in western architecture and art. Spend an afternoon wandering around the church; there are many beautiful angles to be discovered.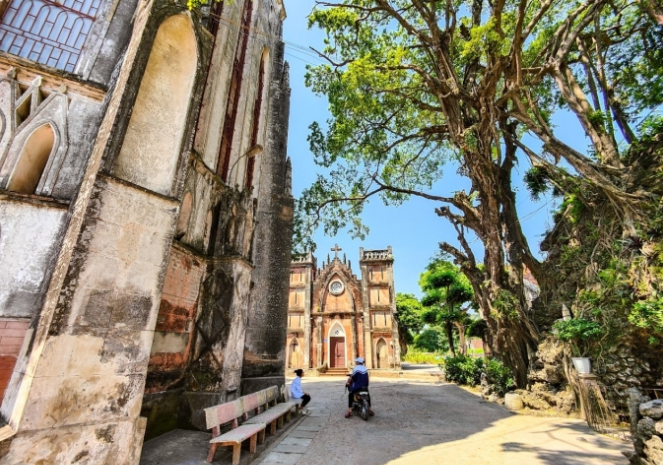 Sở Kiện Basilica is about 70 kilometers from Hanoi and is ideal for day trips. The church is simple to find. Google Maps directs visitors to ride motorcycles or drive cars in the direction of Highway 1. Visitors who want to take beautiful photos should choose a weekday with sunny weather and avoid crowded ceremony times.
Source: Vi Yến - Photo: Nguyễn Trọng Cung