Every year, from 7 to 10 lunar months, water from the upper Mekong River pours in, bringing abundant shrimp fish and bizarre flowers to bloom in a large area of the Long An River.
Huynh Tuan Kiet, a general practitioner who lives and works in Vinh Hung district and has a passion for photography, captured images of the floating water season in Tuyen Binh, Thai Binh Trung, Tuyen Binh Tay, and Vinh Binh communes.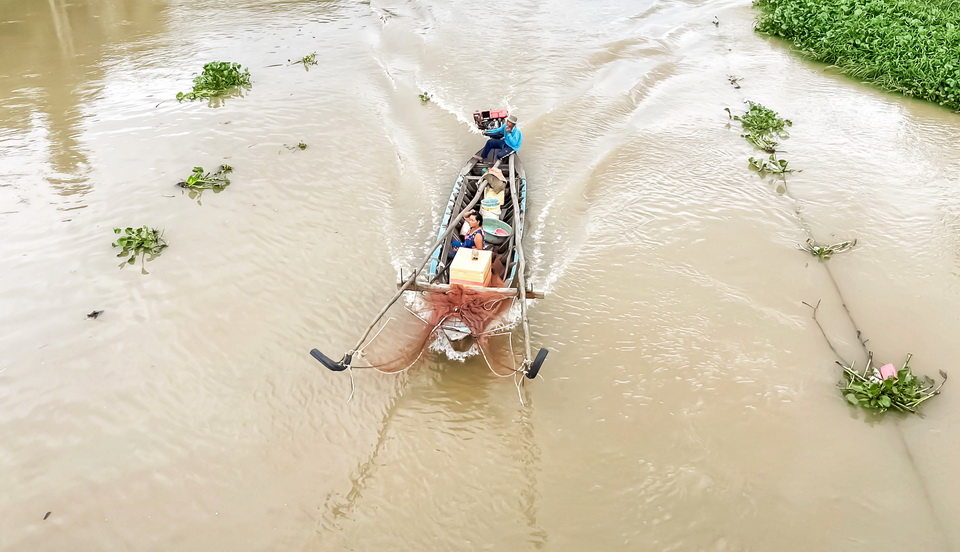 Because the water rises and falls slowly and follows the rules, the people of the West refer to it as "floating water season" rather than "flooding water season." The floating water season provides many resources and benefits to people, including the ability to build a large amount of silt to make the soil more fertile, as well as the ability to sour, wash alum, and "revive" a large wasteland in Long An.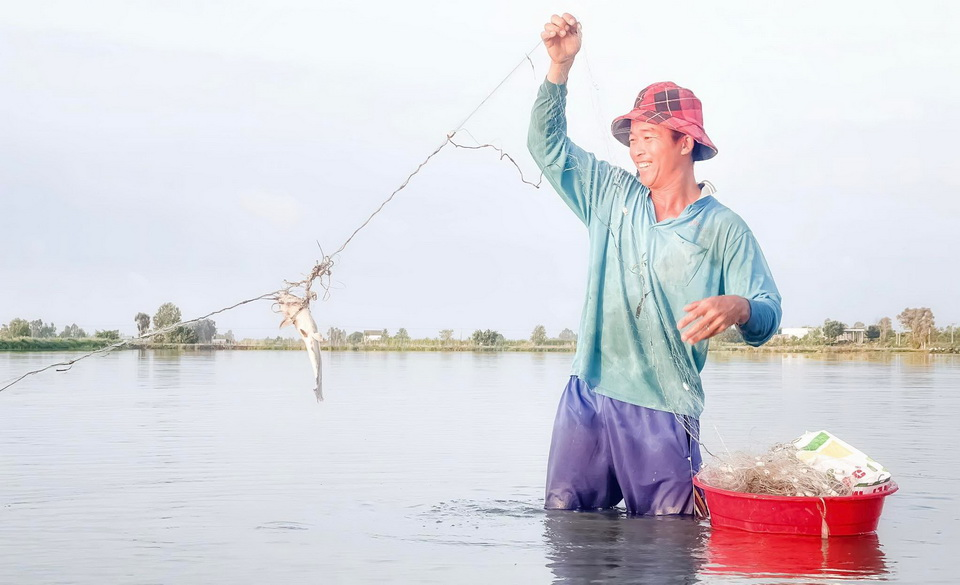 Floating water contains a variety of aquatic resources, including reishi fish, lentil fish, cotton fish (cá bông lau), and others. The farmer in the photo is excited to catch fish in the field now that the water is higher than his knees.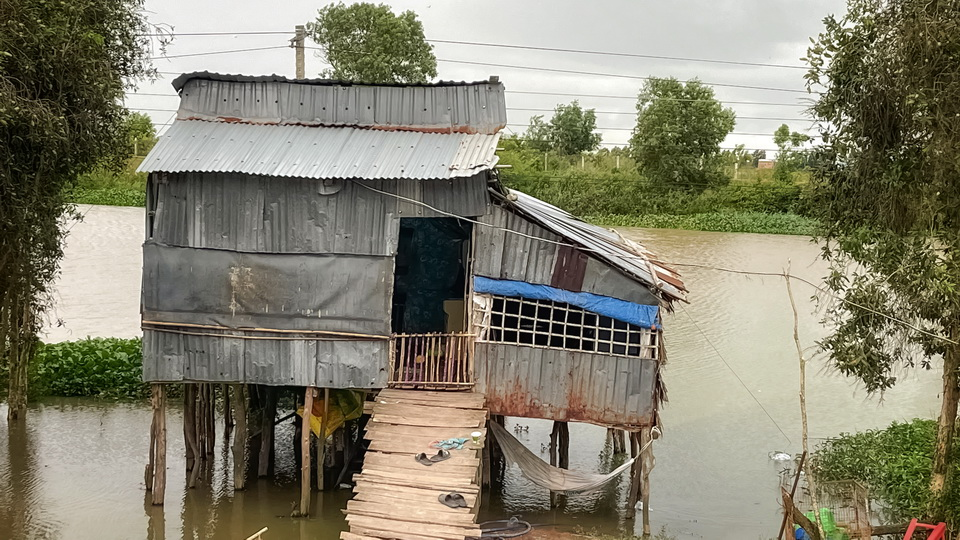 The floating water season lasts approximately four months. People in the West frequently construct simple, temporary structures that appear incapable of withstanding heavy rain or strong wind gusts, but which endure over time.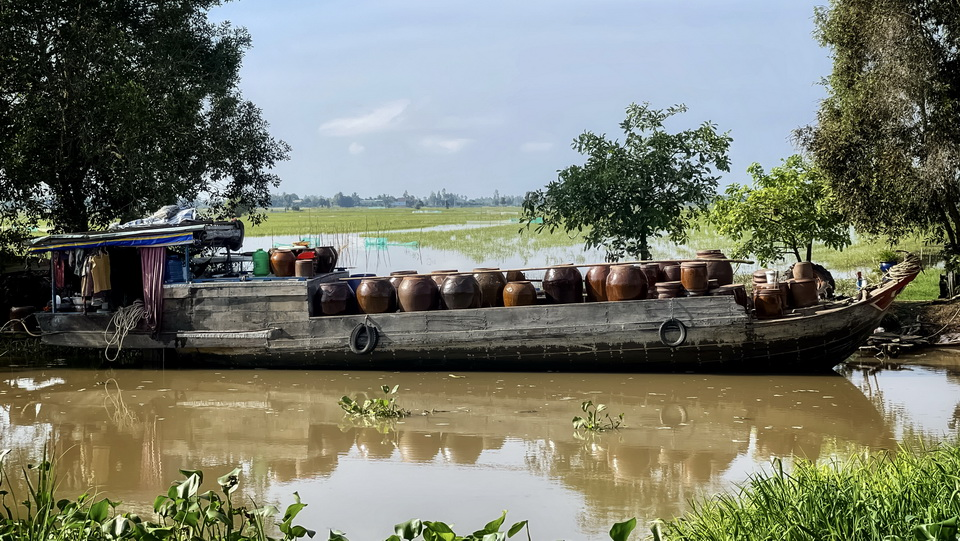 It is a popular form of rainwater storage for people during the rainy season. A boat full of jars is depicted in the photograph, an image that the people of Vinh Hung district are very familiar with.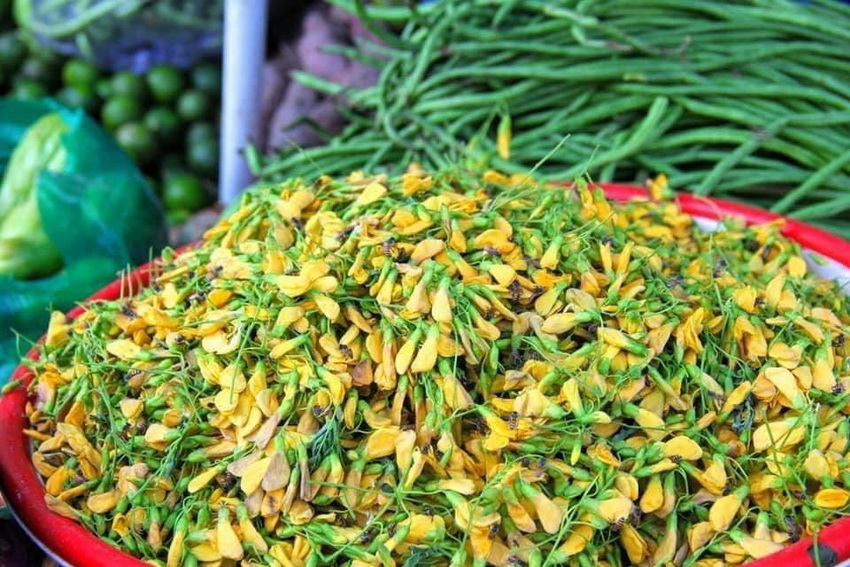 People canoe along the banks of rivers and canals every điên điển season to pick bông điên điển to make vegetables for every meal... Bông điên điển complement dishes with strong Western flavors, such as sour soup, stir-fry with tép đồng, or fish stock...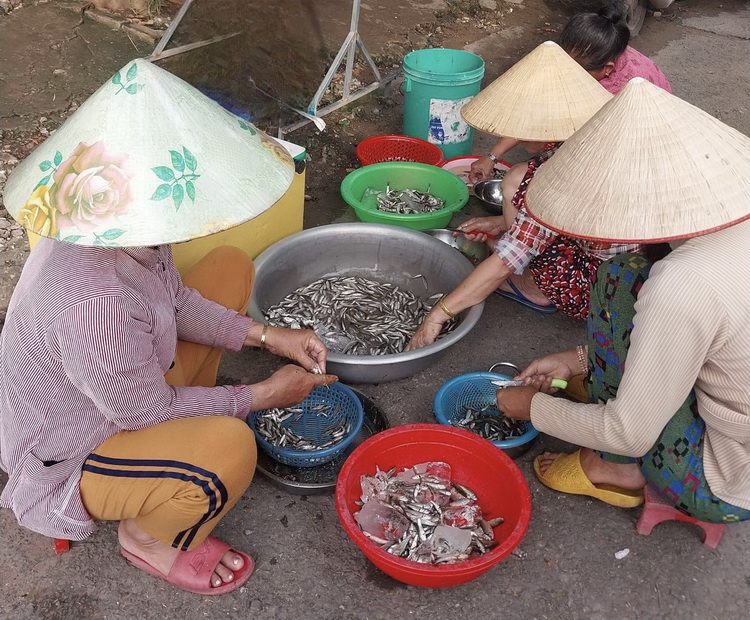 The floating water season is when people take advantage of the opportunity to earn a little more money for fish from the "lộc trời," which is spirit fish (cá linh). After a country market, there was a little fish left to make lunch for the family, which is also a source of happiness for these women.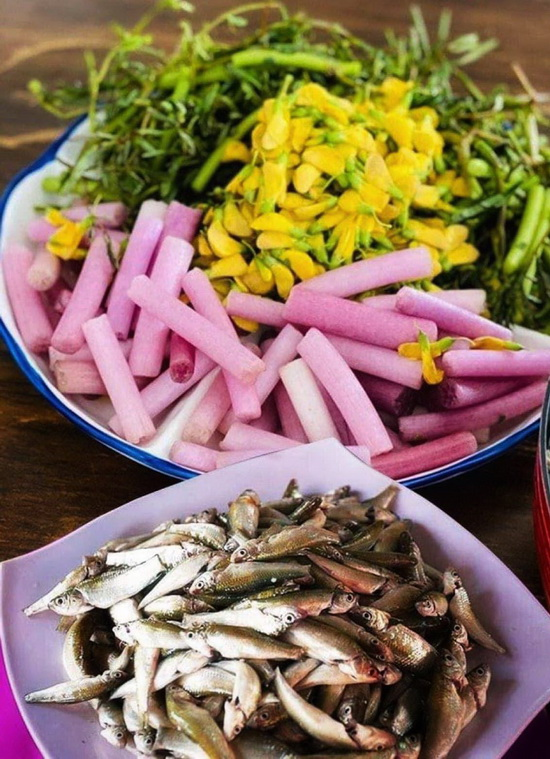 Spirit fish (cá linh), cotton fish (cá bông lau)... braised or cooked sour soup with bông điên điển is a well-known Western specialty dishes.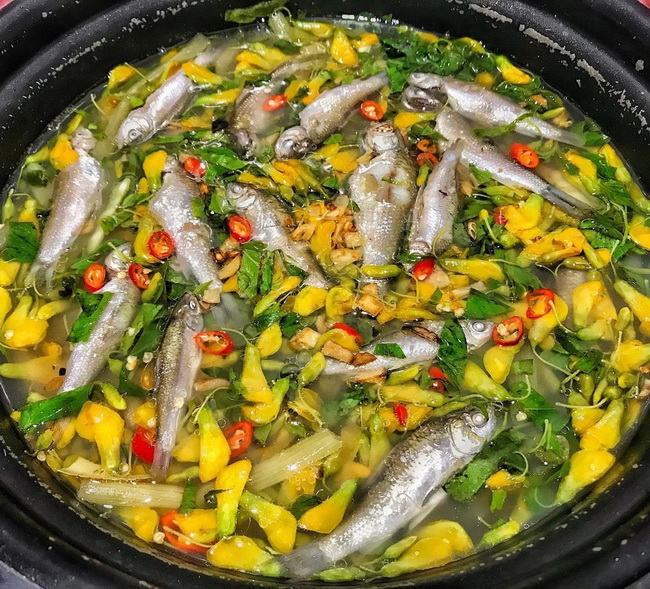 Mr. Kiet proudly shared that cá linh cooked with bông điên điển sour soup is a must-have dish when the water season arrives.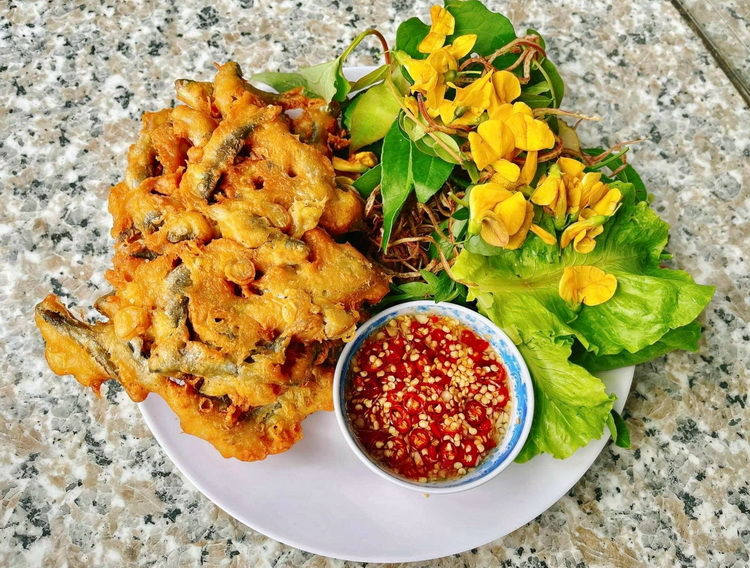 Furthermore, reishi fish can be rolled into the deep-fried dough and served with bông điên điển, raw vegetables, and spicy fish sauce.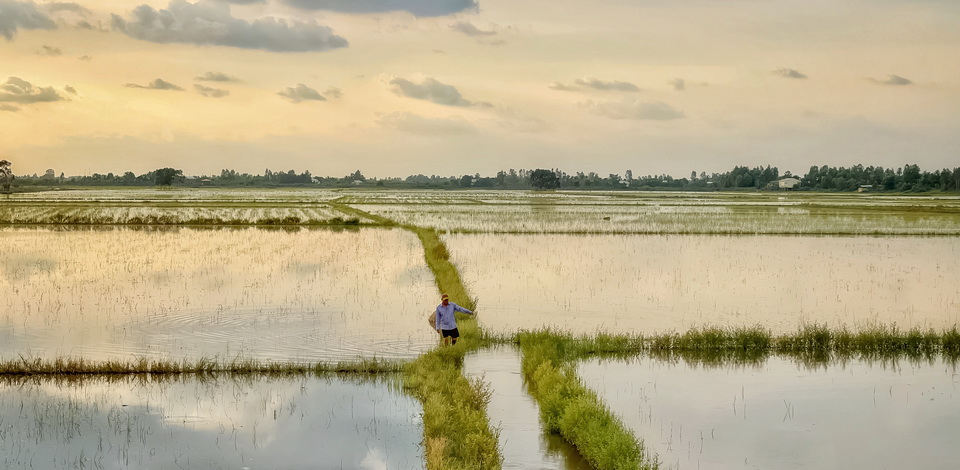 Seeing the evening light or sunset gradually fall on the homeland during the floating water season is an indescribable feeling for anyone.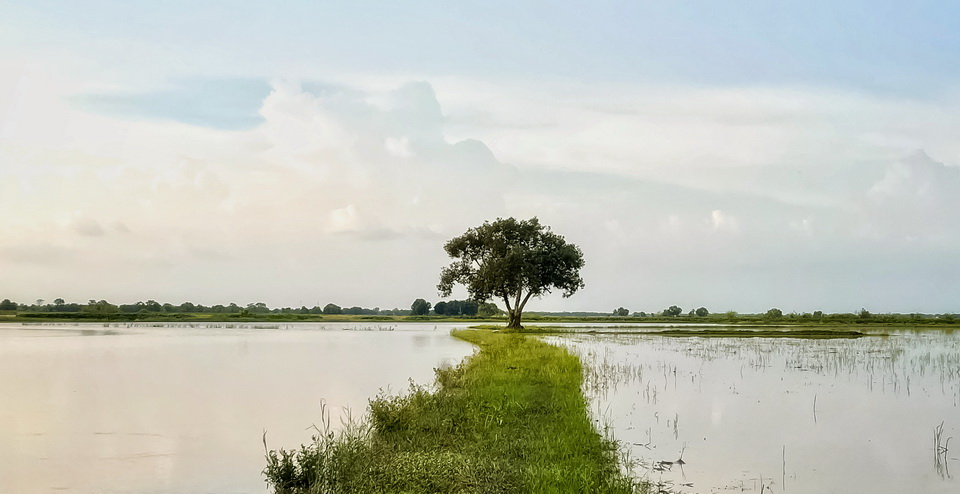 Water surrounds the fields of Tuyen Binh, Thai Binh Trung, Tuyen Binh Tay, and Vinh Binh communes. From a distance, humans appear small but are very strong, resilient, and adapted to the ever-changing nature.
Kiet stated that in his spare time or after work, he goes "hunting" for beautiful scenes in his hometown. He's been working on this floating water season series for a month now. His only expectation was that his hometown would be well-known.
Source: Thanh Thu