People will remember Hue land for the relaxed girls in purple tunics and slanted conical hats full of tenderness. Hue's daughter, ao dai, and conical hat appear to become a familiar image, a characteristic that cannot be mixed, always filling someone with praise.
Conical hats in Hue have many strange and unique variations that impress new visitors. The image of traditional hats made of lotus leaf material recently makes the Vietnamese tourist community "admire" because it is so unique.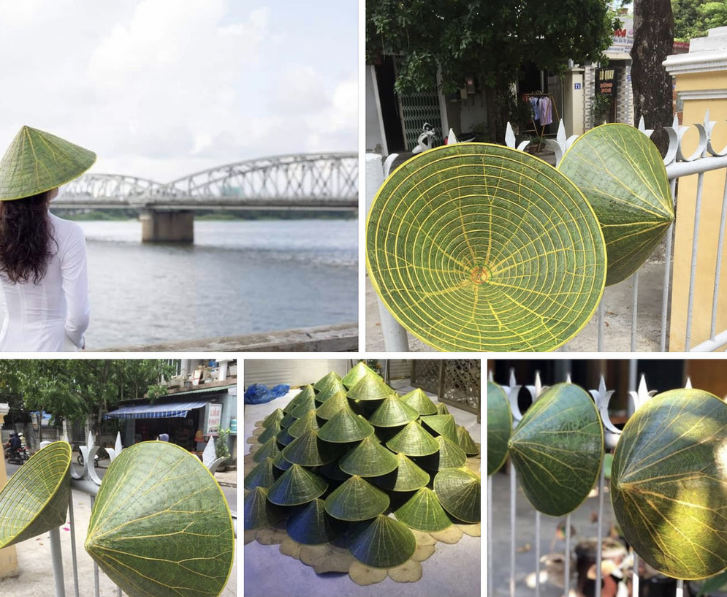 The lotus conical hat sparked a new way in the Vietnamese community.
A member with a social networking account named Hong Thao recently posted a few pictures of the dreamy land of Hue on the group Vietnam Oi. In contrast to travel reviews that introduce the scenery in the Ancient Capital, this girl chose to share photos of her conical hat. This traditional and one-of-a-kind hat is made even more special because it is made from lotus leaves, a tree that carries the rustic "soul" of Hue land.
The hats have a familiar image, but instead of ivory white from palm fiber as before, they are impressively embellished with the green color of lotus leaves as well as some unique ridges. It's still the traditional hat of mothers and aunts, but it has a subtle newness to it.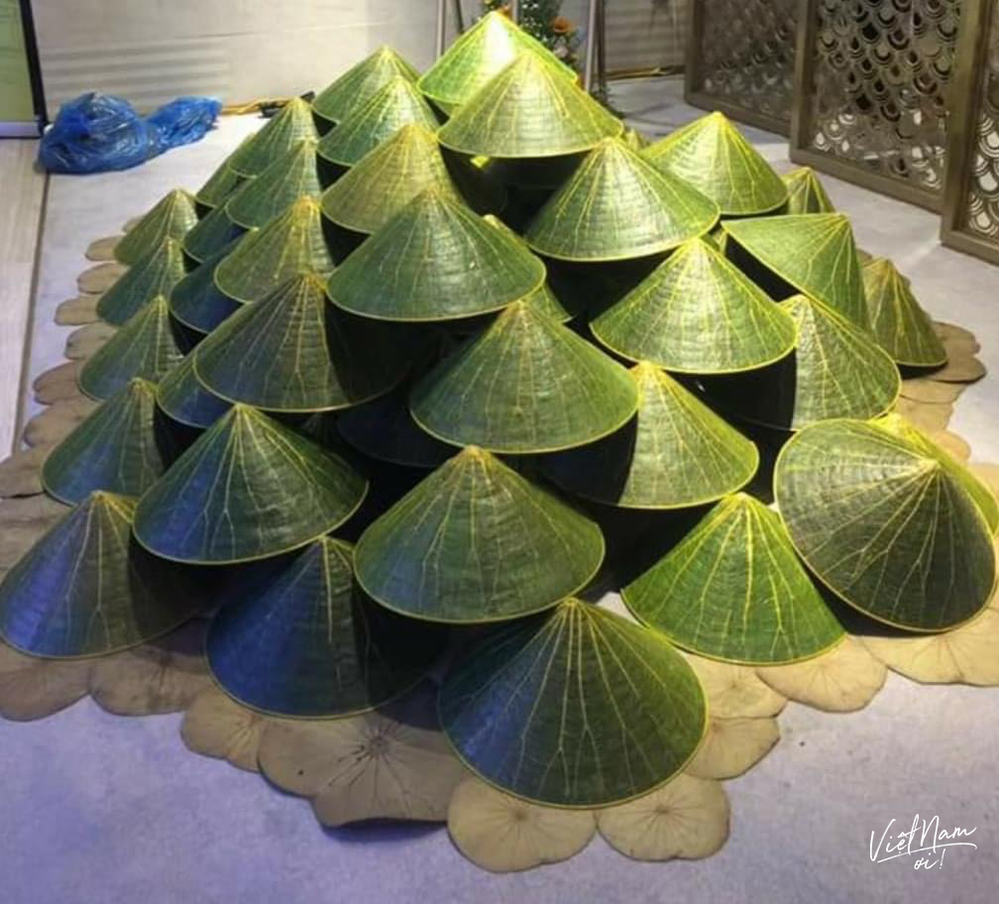 The hat has a delicate beauty in both the ingredients and the craftsmanship.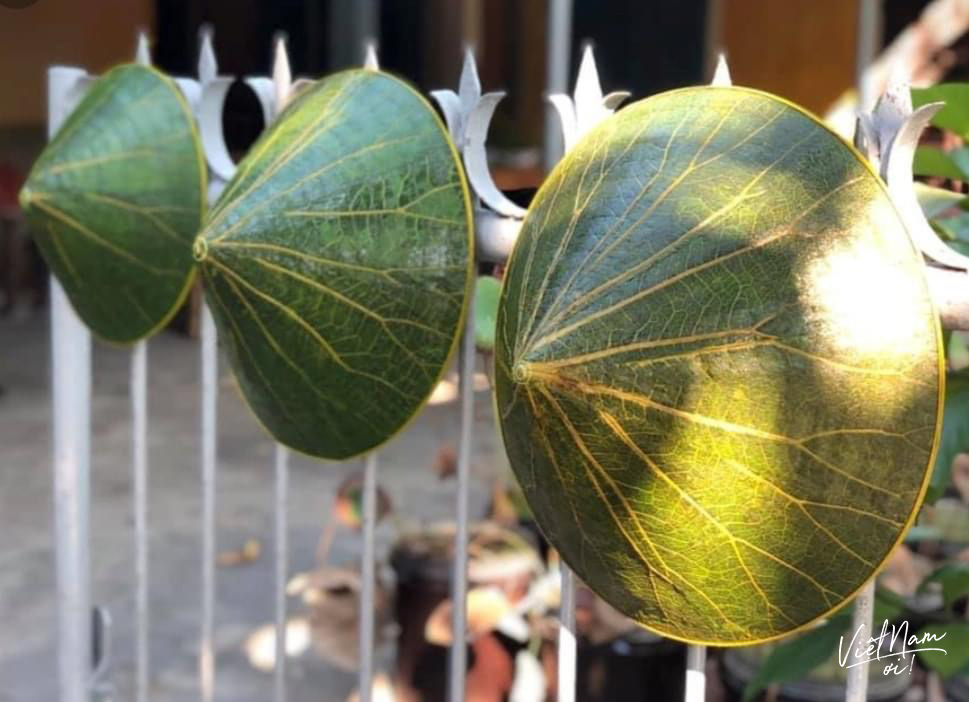 The lotus leaf hat is a one-of-a-kind new product designed in Hue.
There is a profession of making hats in the land of Ancient Capital; the "career" has been for thousands of generations but has been preserved throughout. There are more than seven hat-making villages in this area, but this particular lotus hat was created by a man who is just over 30 years old, a freelance painter with a strong interest in the land of "nerves."
The image of the green, eye-catching hat with each leaf vein clearly shows the processor's ingenuity, becoming unique and valuable. The lotus conical hat is not only a unique gift for visitors from far away when they first visit Hue, but it also symbolizes the country's thousand-year-old beauty. It also helps you take beautiful photos when checking into places in Hue. Currently, each conical hat costs between 200 thousand and 250 thousand VND.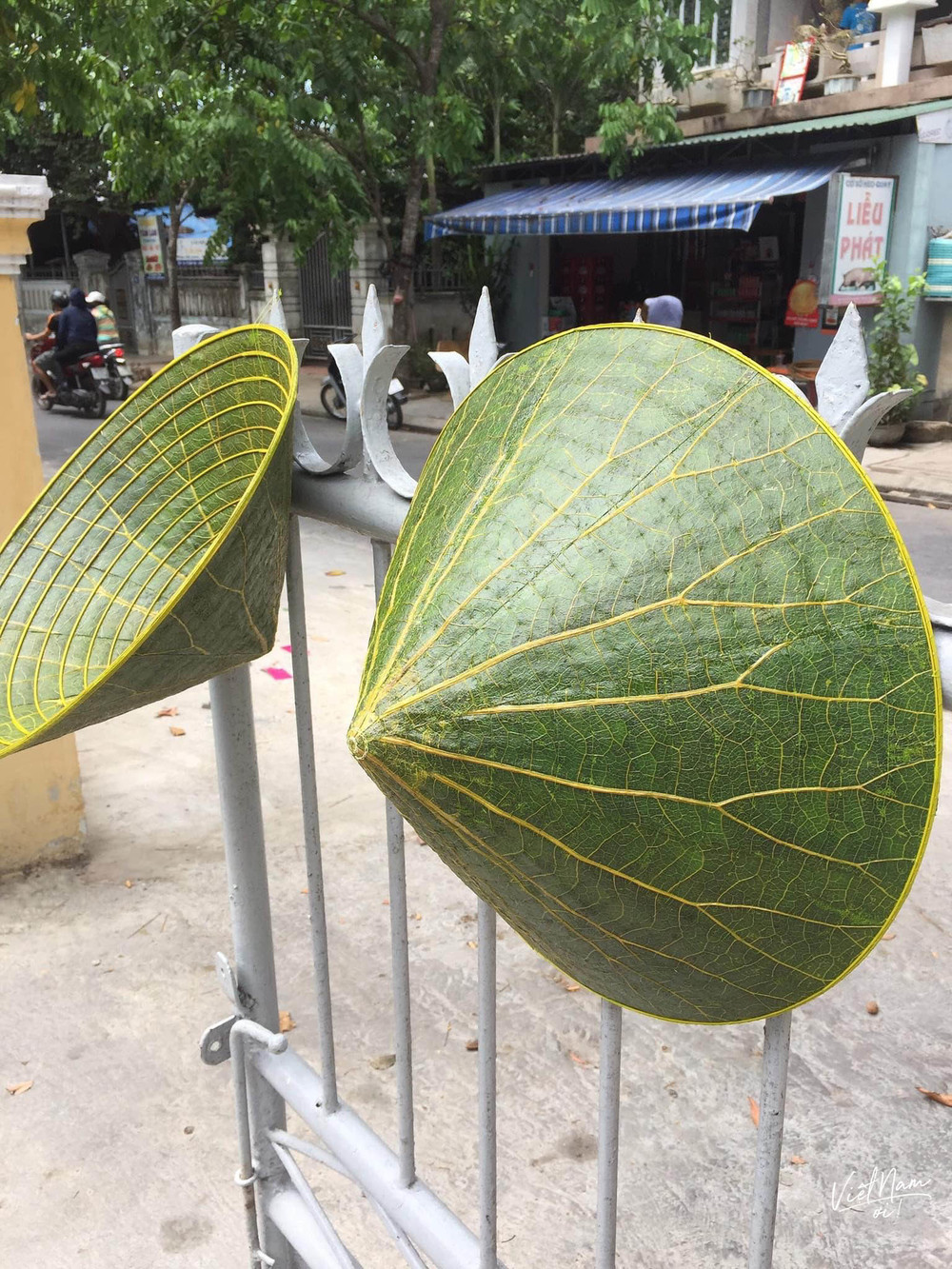 Both the inside and outside exhibit individuality and appeal.
Currently, the image of the lotus hat is very popular in the Vietnam group, receiving the members' love. Many members were taken aback by the hat maker's ingenuity in creating such a delicate product out of lotus leaves. Furthermore, many young people have promised to visit Hue and "take advantage of" this one-of-a-kind conical hat.
- Beautiful and impressive. Thank you to the skilled artisans here.
- Looking at conical hats brings back memories of Huong River, tea, Dong Ba market, and the drizzle in the days leading up to spring.
Source: Hong Thao/Việt Nam Ơi