Everyone must be familiar with sea turtles, right? Follow me today to learn about the journey of a baby turtle from birth to the time he returns to the sea.
I consider myself to be someone who is passionate about the sea. I used to run around the country's beautiful sea lanes. There have been islands so pristine that there have been no electric lights. When he was younger, he used to follow three coral divers. However, this is the first time I have experienced releasing baby turtles into the sea during my most recent trip to Con Dao; the experience is "unique," extremely rare to see in Vietnam's island waters.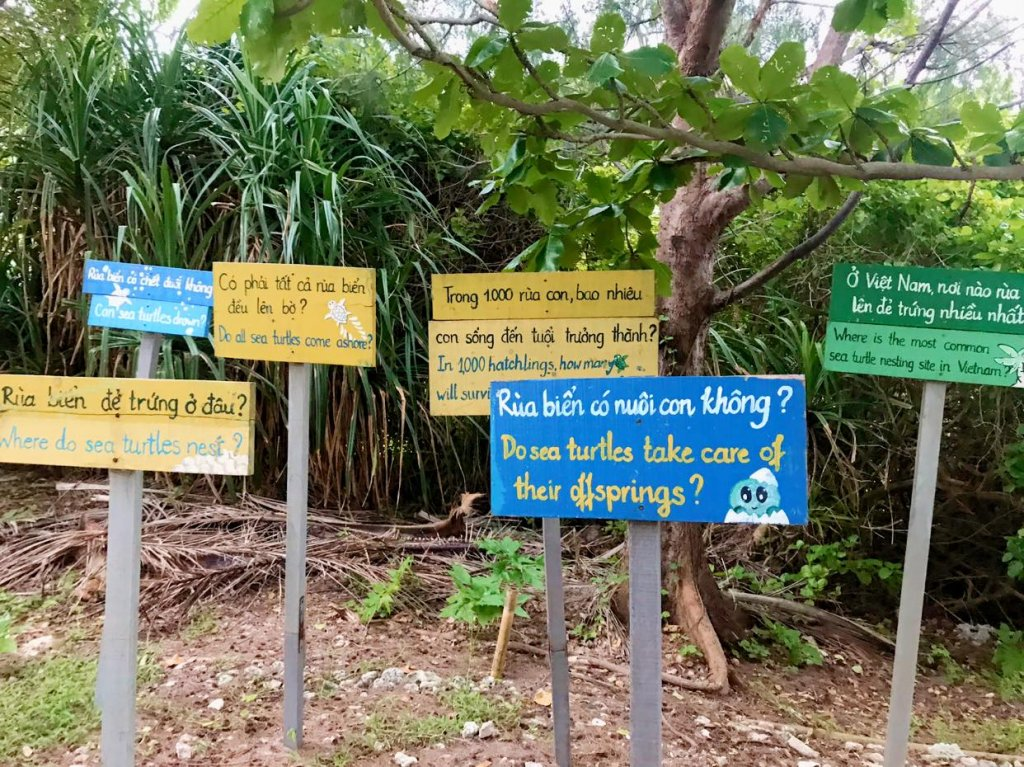 Turtle egg-laying season in Con Dao:
The breeding season for sea turtles lasts 4-10 months, with the peak being 7-9 months each year, when sea turtles flock to the large sandy beaches of Con Dao to lay eggs. Seven Edge Island, Cau Island, Tre Lớn Island, and Tài Island... are among the places with the most turtle nesting.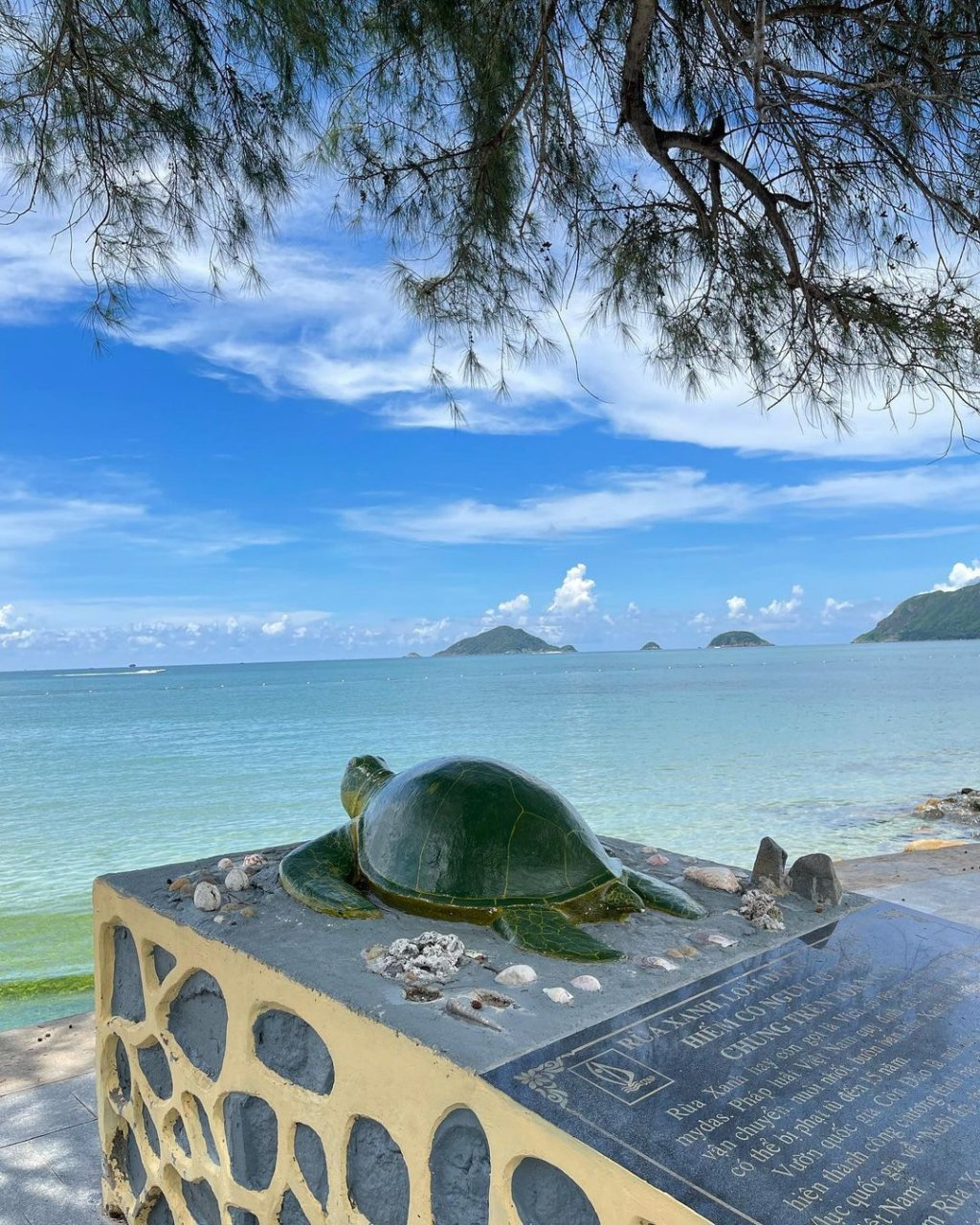 What is the turtle release experience like in Con Dao?
People must take a boat to neighboring islands to release sea turtles or watch turtles lay eggs, rather than doing so on Con Dao's main island (unless people are in Resort Six Sense). Big Sand Beach on Seven Edge Island is one of 14 spawning grounds for Con Dao sea turtles, and it has the most turtles laying eggs.
Because Seven Edges is an island in a protected area, an ecotourism permit for Seven Edge Island is required in the National Park on the big island. The permit is usually valid until 5 p.m. the following day. Turtles typically lay eggs at night, so if visitors want to see turtles lay eggs, they must stay overnight; if they only want to see turtles released into the sea, they must come during the day. After 7749 hours of research, I decided on a half-day tour that included going to Hon Seven Edge to release turtles, snorkeling to see coral, and visiting relics on Hon Cau for 999,000VND/ person (in general, the service price in Con Dao is very expensive, if you only go to Seven Edges without going to Hon Cau, the tour price will be 799,000VND).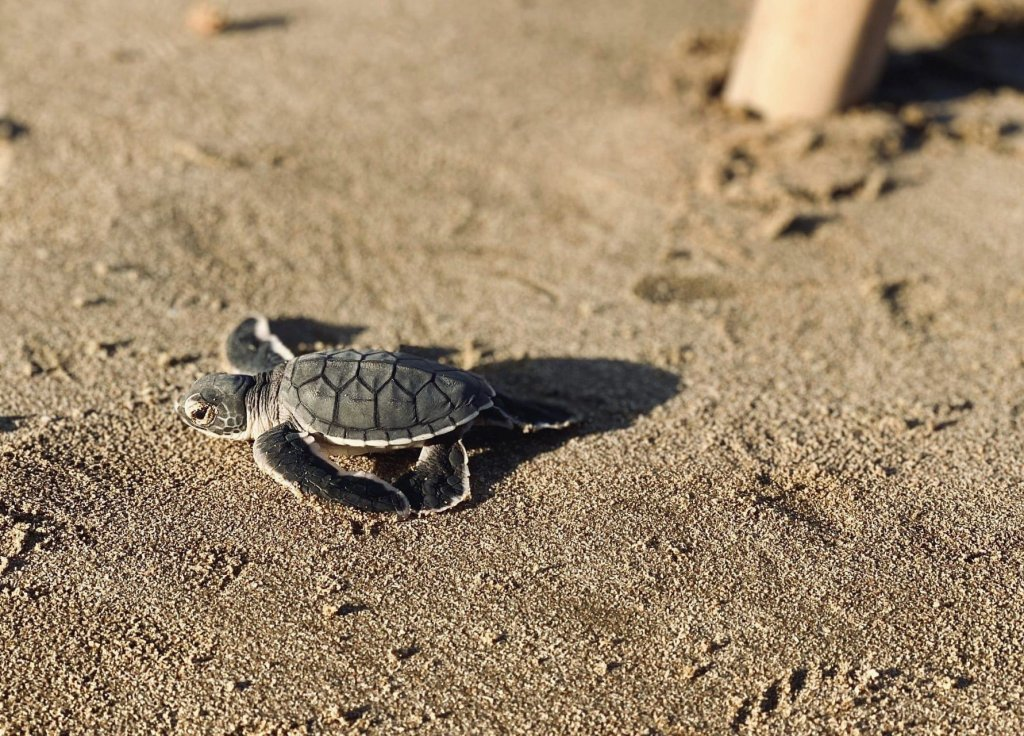 Around 7 a.m., the canoe will meet me at Con Dao pier and transport me to Hon Seven Edge. Visit Hon Seven Edge to learn about mangrove ecology, conservation efforts, and the release of baby turtles into the sea.
The rangers then handed me baskets containing dozens of adorable baby turtles. You will release these turtles into the vast ocean by hand (note: only hold baskets to release, not touch these turtles because it will make them instinctively navigate as soon as they are born).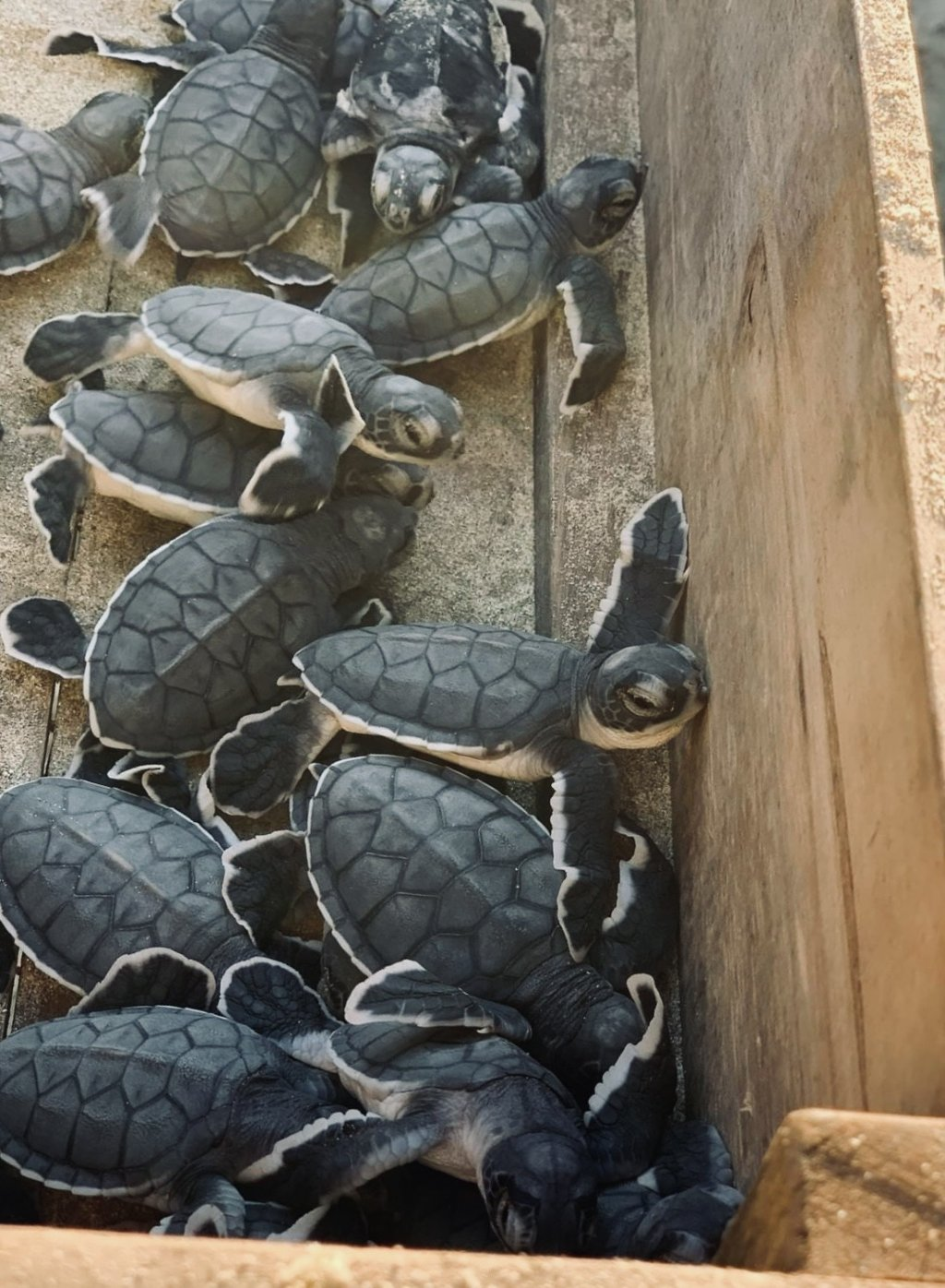 The turtles I released are Green Turtles (also known as Vích), one of seven types of sea turtles listed in the Red Book as rare and endangered, so they are being carefully protected.
In addition to releasing turtles, I will learn from rangers about the process of incubating and conserving turtle eggs, in sea turtles, and how in 1000 baby turtles in the sea, only one will survive, turtle eggs hatching male and female depending on temperature, or sea turtles cannot shed their heads into the shell,...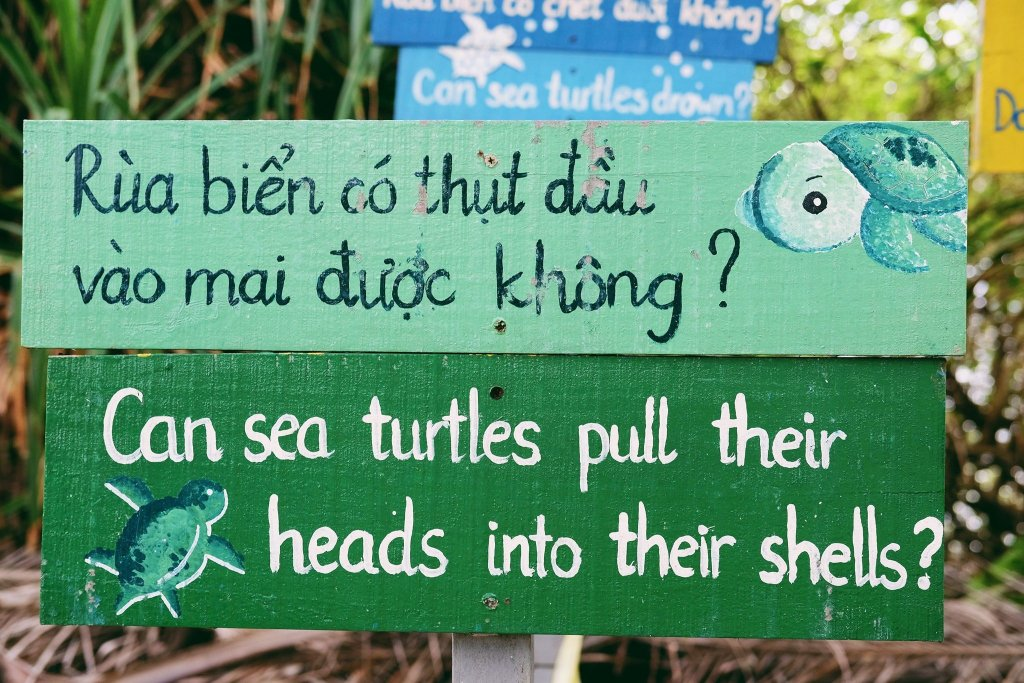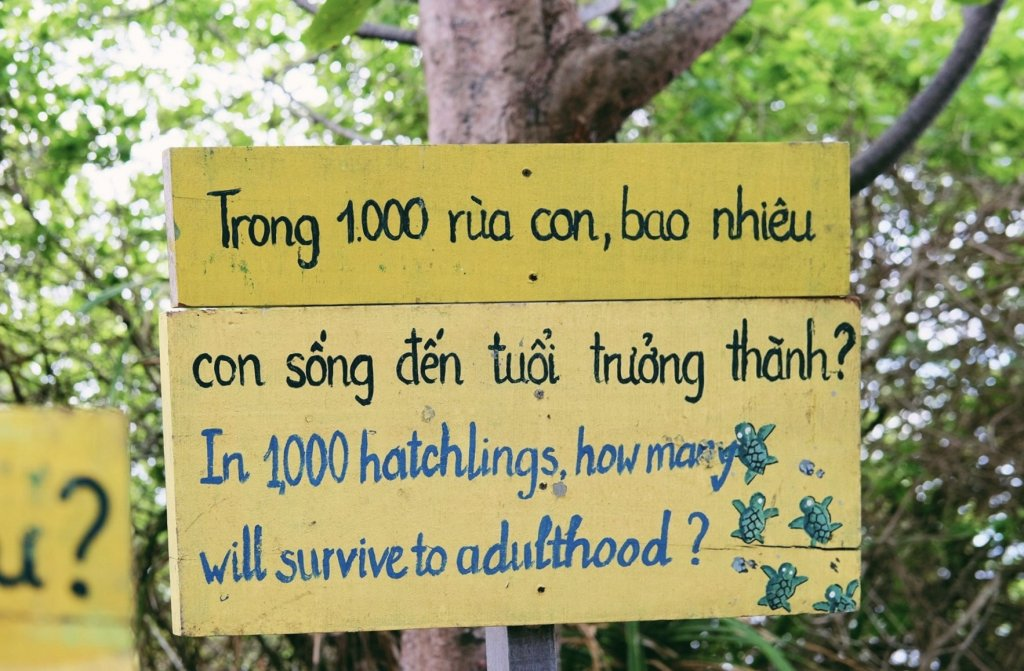 Some suggestions from me
- Prestigious Tour Unit Selection (ConDao Explorer,..)
- In addition to releasing turtles into the sea, people can book a tour to stay here overnight if they want to spend more time watching turtles lay eggs. Because the ranger station on Seven Edge Island only has a living and working area, everyone actively brings food and drink! (fairly difficult)
- Do not directly interfere with the process of releasing turtles into the sea (holding in hand directly into the sea or for photography).
There is currently less than a month until the peak egg-laying season of turtles ends, so what are you waiting for to plan a trip to Con Dao right away?
Source: Tuan Anh Bui