Autumn is also the season for ripe táo mèo in Ngoc Chien commune, Muong La district.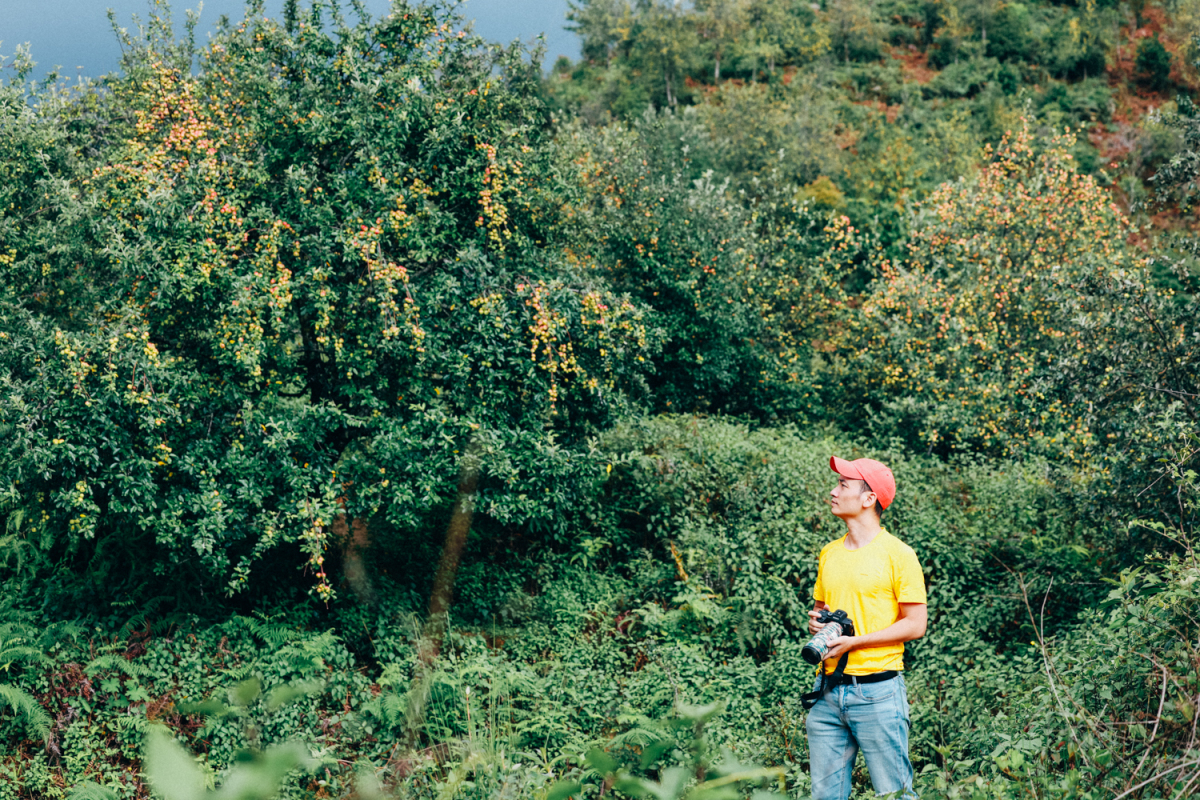 Tran Thuong (Hanoi) is an information technology professional with a passion for photography and tourism. He stated that autumn is the most beautiful season, as well as the harvest season for the year's crops. In the autumn, visit Nậm Nghiệp village (Ngoc Chien, Muong La, Son La) to see the táo mèo (also known as medlar fruit) ripen.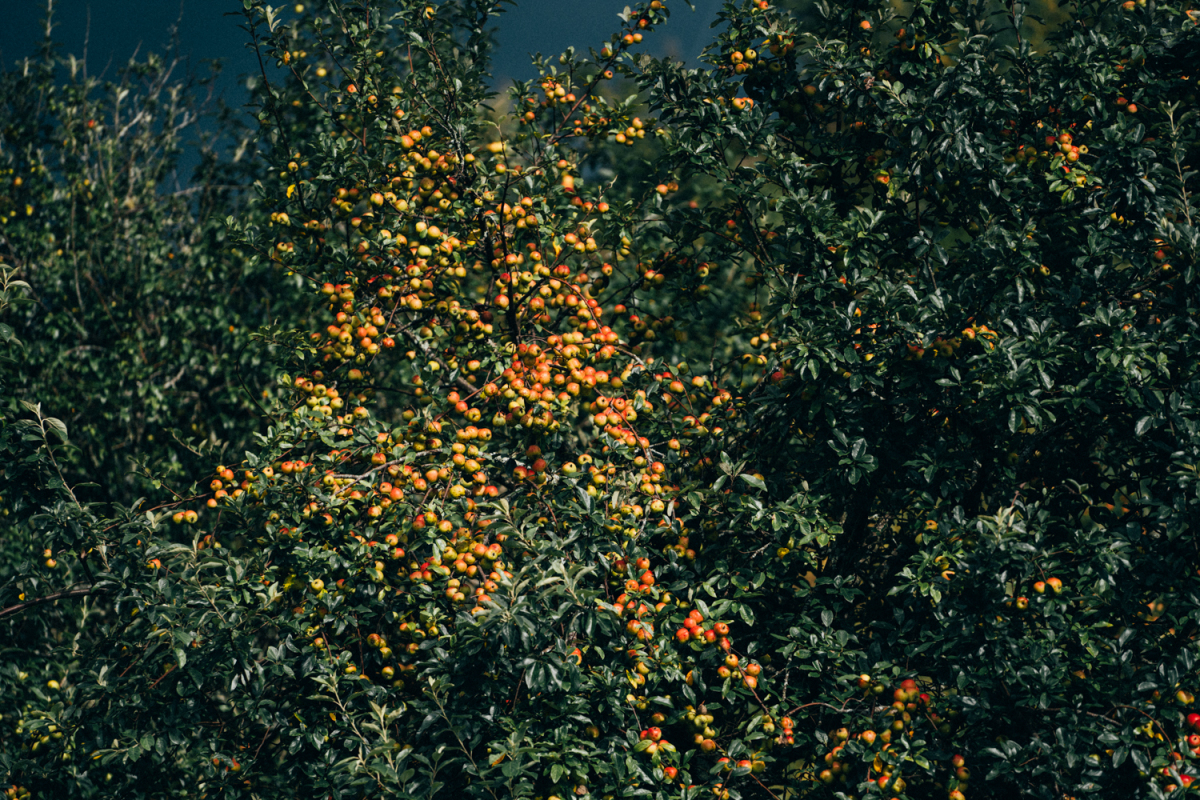 Táo mèo has long been known as a distinctive flavor of the Northwest mountains and forests, and it has long been cultivated by indigenous people. The flowers bloom hilly white in the spring, and the fruit is harvested from May 8 to the end of October. Mr. Tran Thuong's journey from Hanoi to Son La is more than 310 kilometers long, with an additional 10 kilometers to Nậm Nghiệp village. He stated that the only way to move Nậm Nghiệp village is by pickup truck or two-bridge vehicle. Alternatively, visitors must hire motorbike taxis from locals.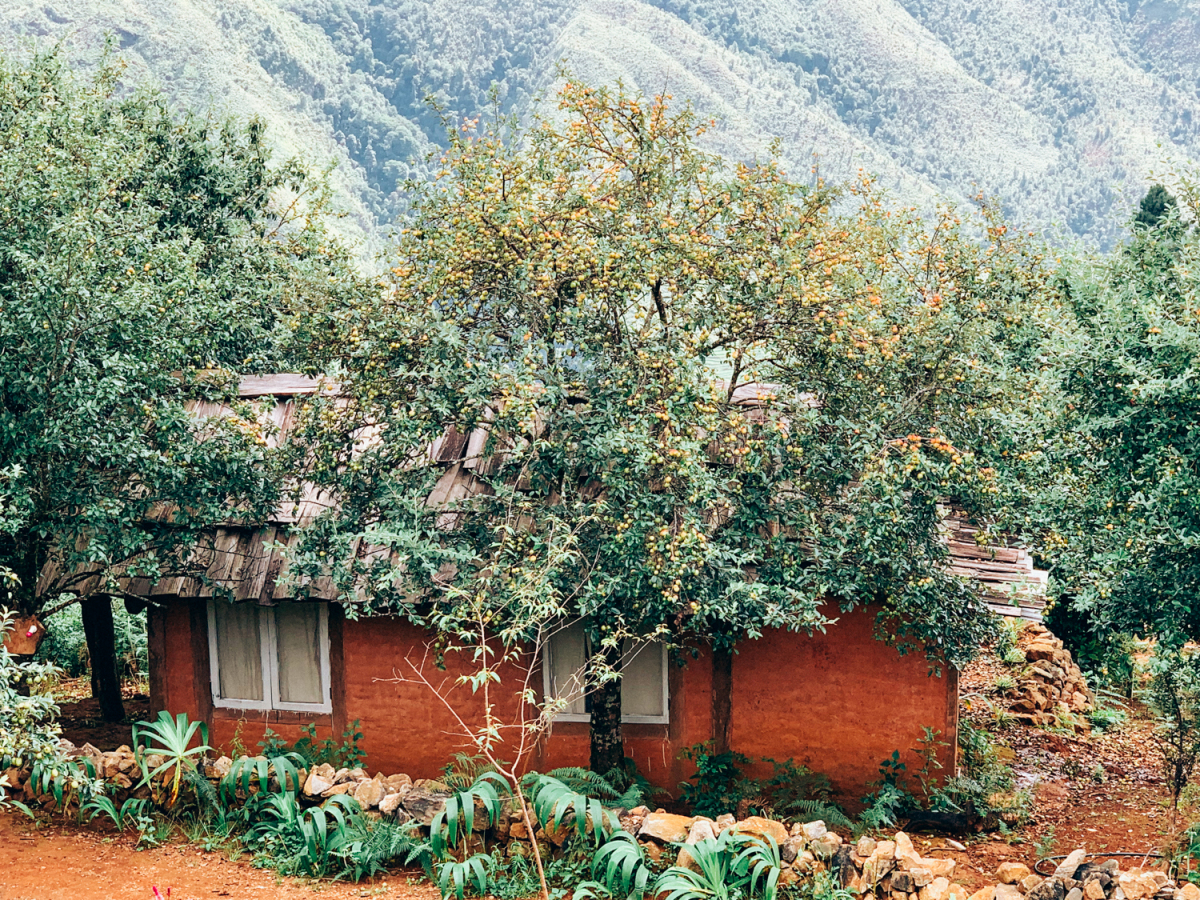 Ngoc Chien commune has the largest táo mèo growing area in Muong La district, with nearly 2,300 hectares, of which Nậm Nghiệp village grows nearly 1,300 hectares, providing a significant source of income to the people.
"The road from Ngoc Chien to Nậm Nghiệp village has many bad parts," he said. "I went on a rainy day, so the experience was more difficult, but the scenery of the apple season after the rain has its own beauty."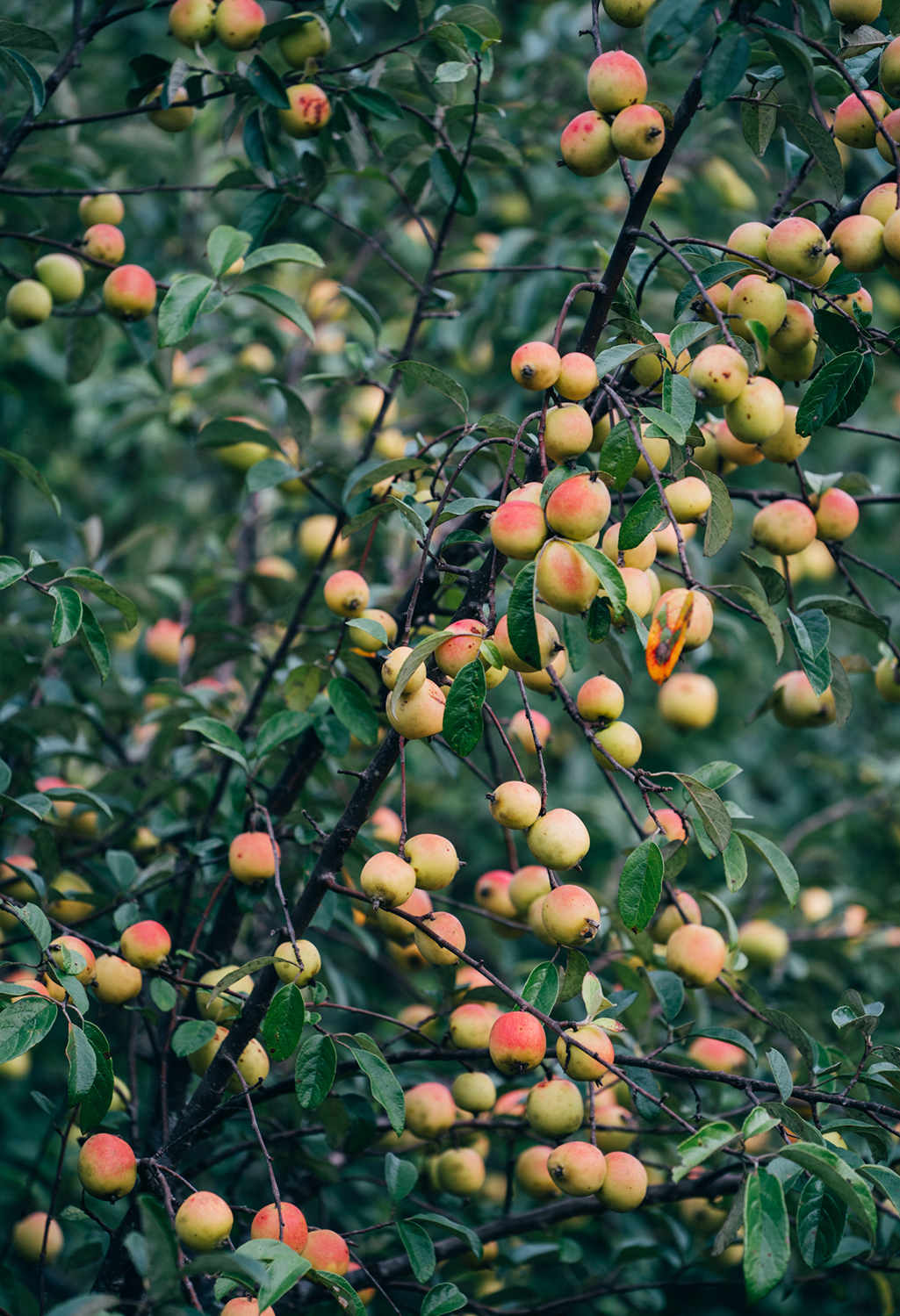 Apple trees are planted throughout the Hmong hillsides and gardens in Son La, with the greatest concentration in the highland communes of Muong La, Thuan Chau, and Bac Yen districts.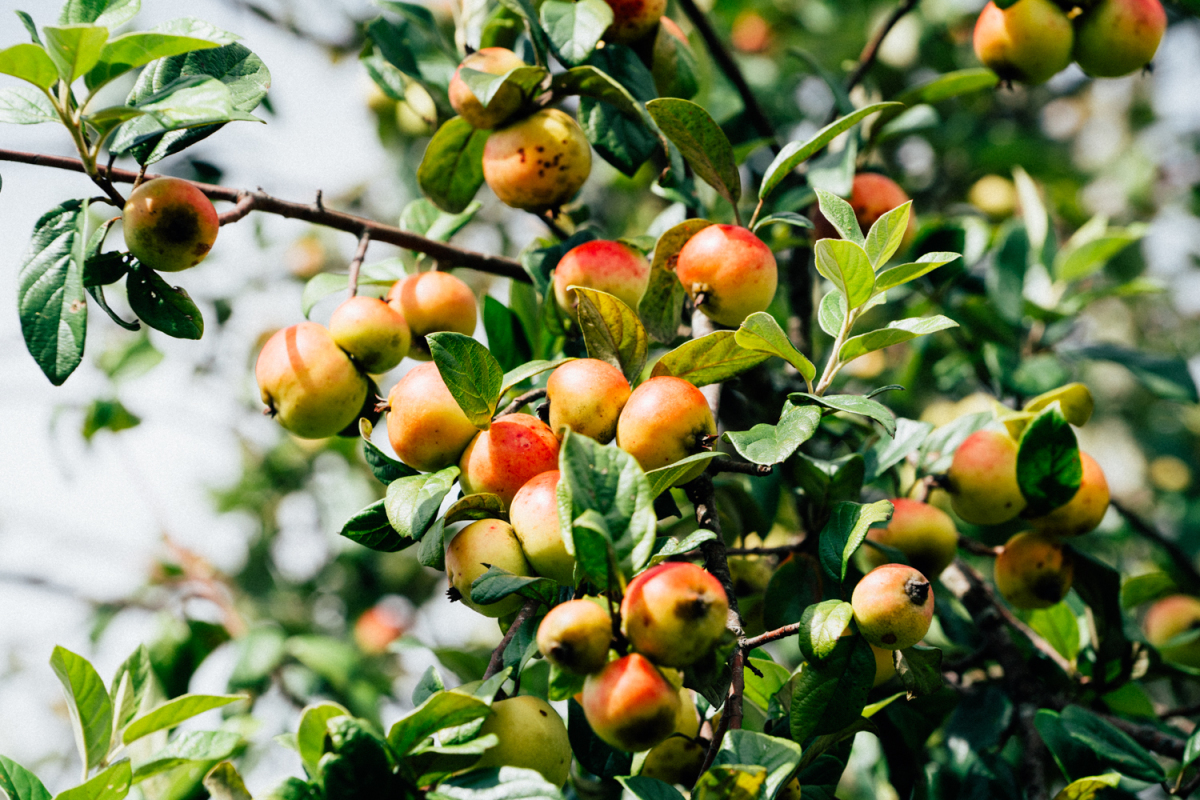 During the ripe apple season, people often pick and gather at the village's entrance, with traders coming to buy.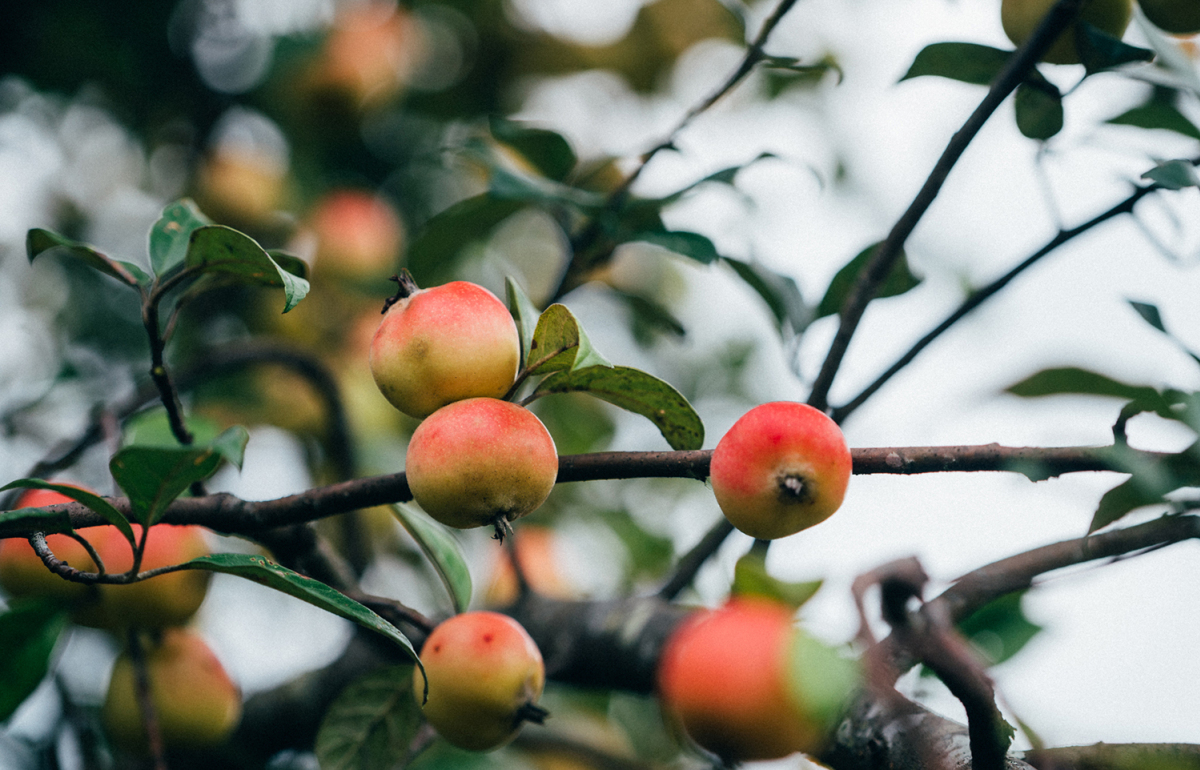 In the season of ripe táo mèo, the rhythm of life is full of joy. Ripens táo mèo unevenly and is as small as our apple; typically, the apple will be pink, with the surface of the fruit that is exposed to sunlight blushing and the rest remaining green. Apples purchased in the version 4,000-5,000 VND / kg are sold by traders transported to Hanoi for 20,000-25,000 VND / kg.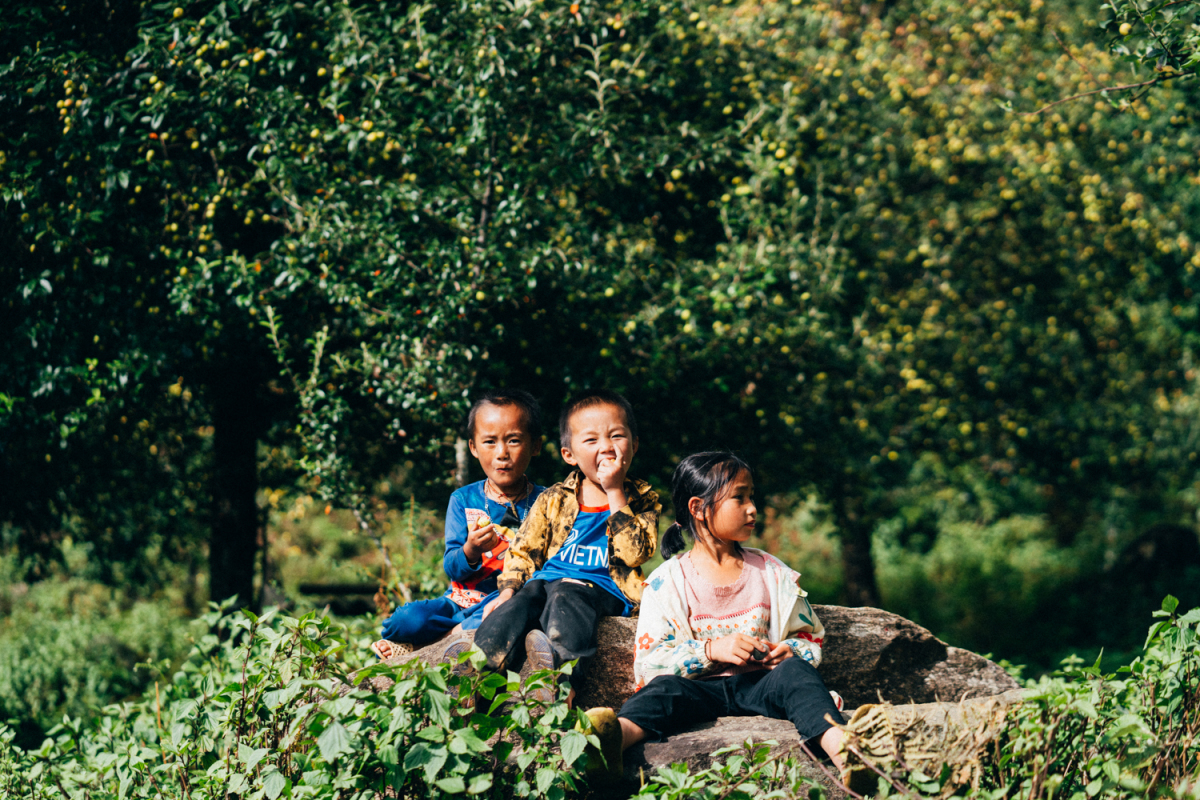 The kids sat under the tree eating táo mèo, looking shyly at the camera.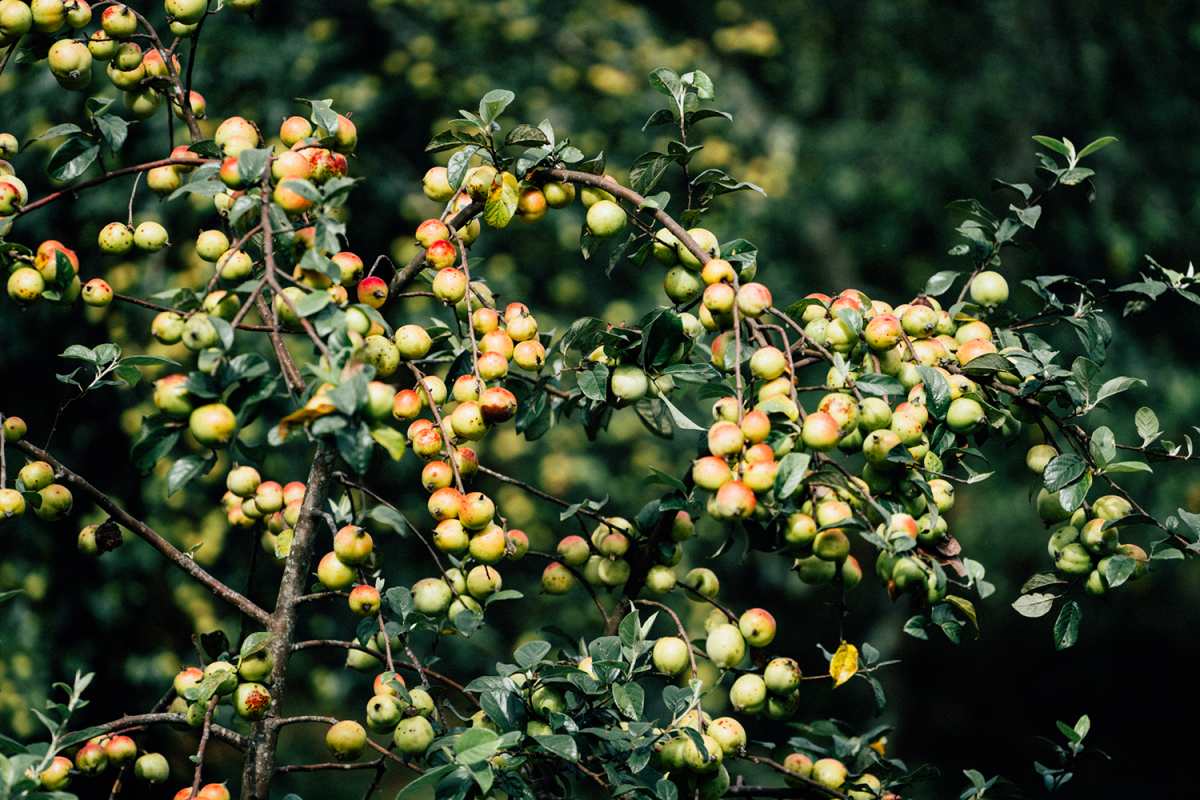 Nậm Nghiệp village currently has a homestay, which includes a stilt house for people to live in and three private bungalows, making it a convenient place for visitors to stay overnight and experience daily life with people. He claimed that he bought up to 20 kilograms of apples to take home because he drank fresh apples soaked in good wine. Visitors who want to relax in hot mineral springs after enjoying the ripe fruit season can return to the central area of Ngoc Chien commune.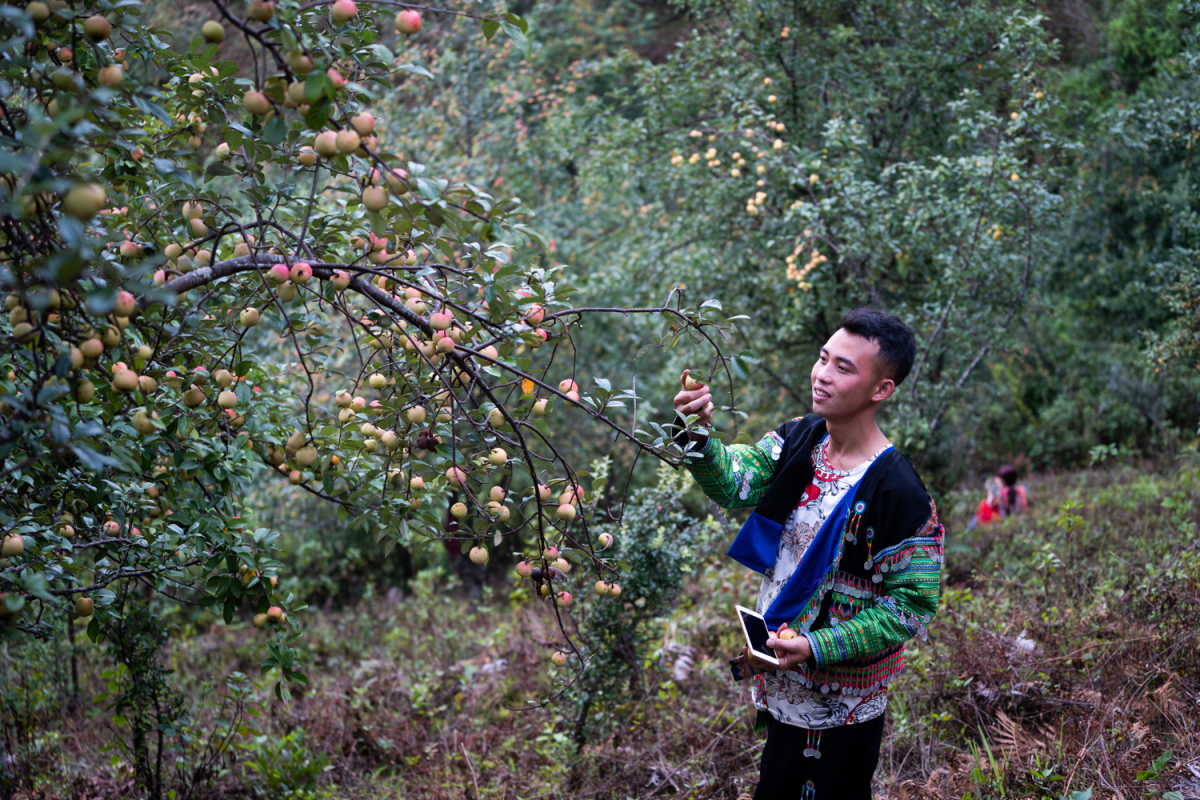 According to Mr. Khanh A Nha, an indigenous Hmong tour guide, táo mèo has a sour, acrid, and sweet flavor and is primarily harvested for soaking wine. "Fresh táo mèo soaked in wine are far superior to dried táo mèo," Mr. A Nha continued.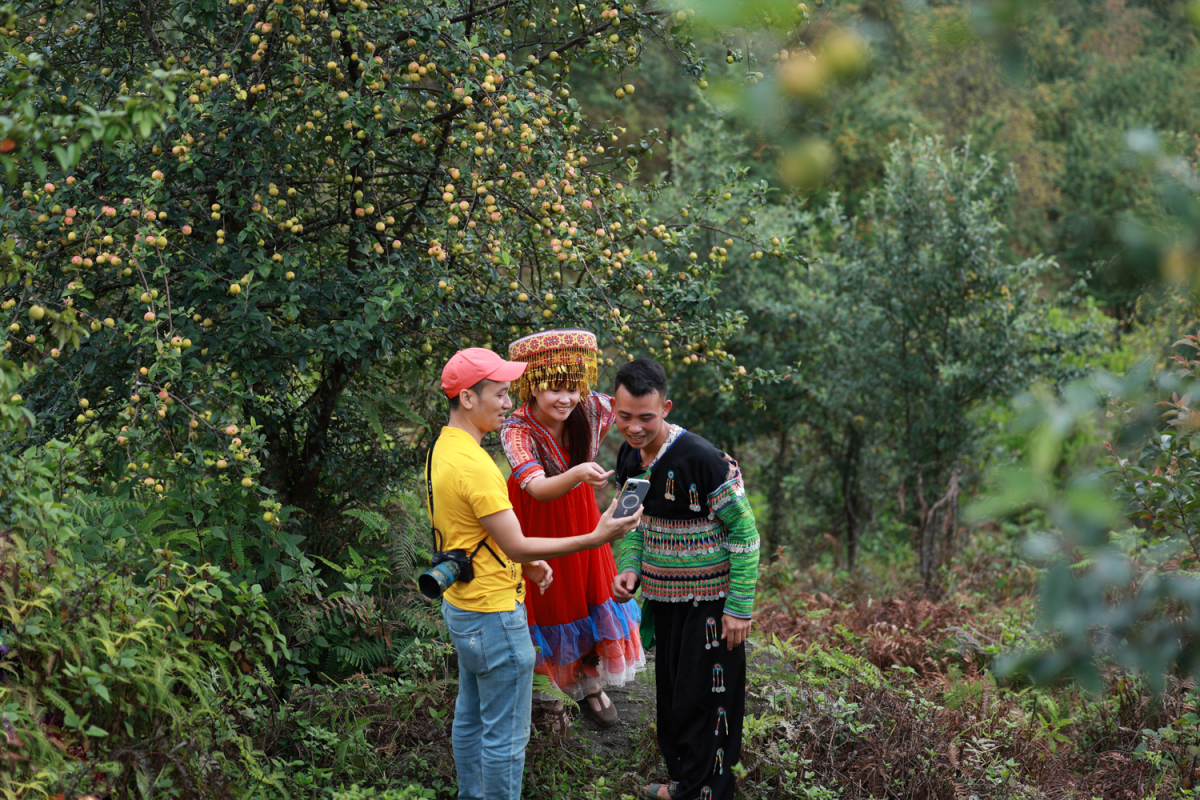 In addition to being the main economic tree, Nậm Nghiệp is a popular destination for visitors to experience and visit during the ripe fruit season. This is also the season when many tourists visit Ngoc Chien to photograph the special apple season.
Source: Huynh Phuong- Tran Thuong