Who visited Tay Ninh? Let's investigate with Heritage Magazine the well-known sites connected to Tay Ninh, a region with a topography transitioning from the South Central Plateau to the Mekong Delta, thus it possesses both the traits of a plateau and the contours and nuances of a delta.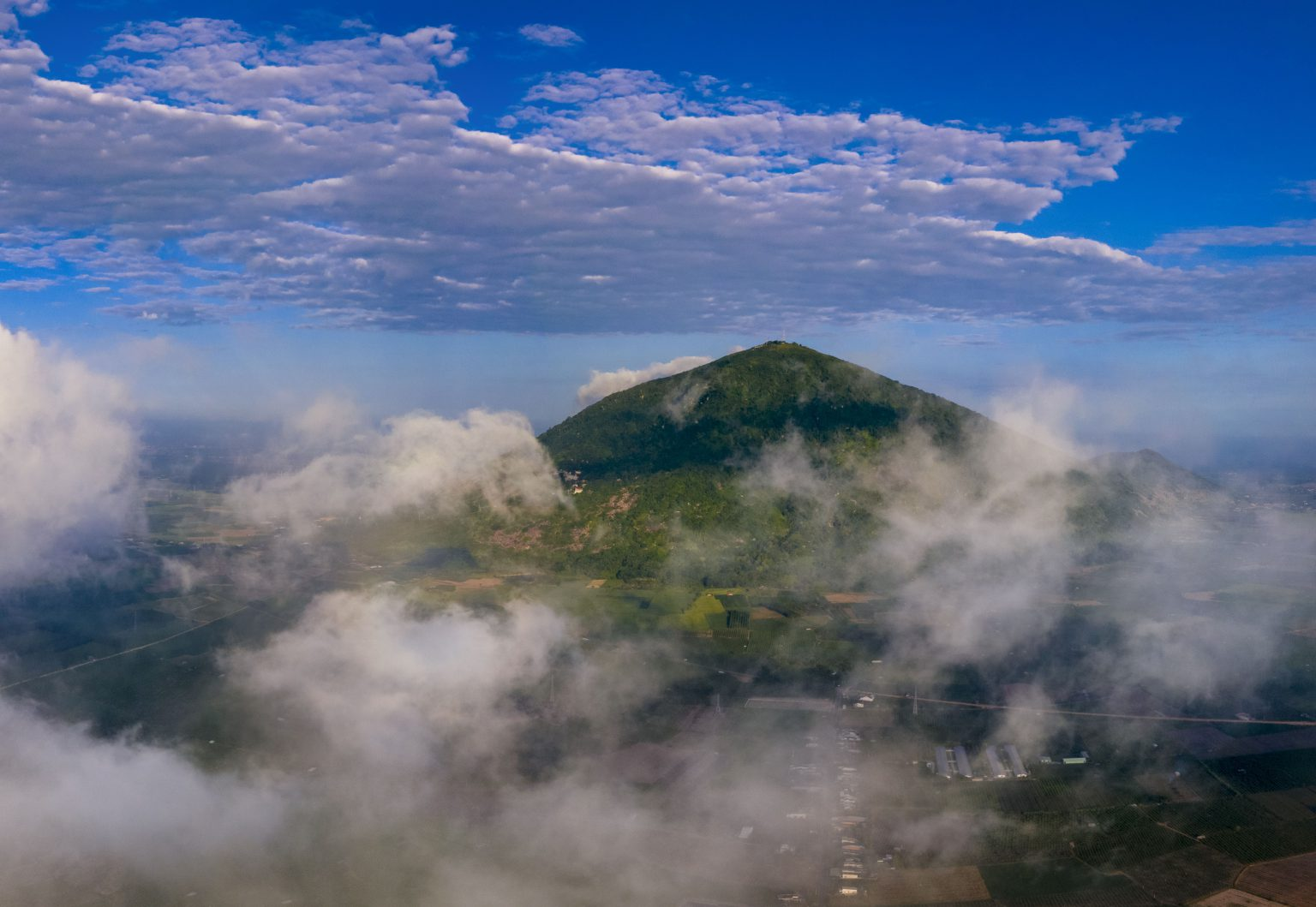 From Ba Den Mountain, the "first celestial mountain"
Travelers are inspired to conquer this bright and windy area by the stunning natural hues of the mountains, lakes, and villages in Tay Ninh. The first landmark that visitors cannot miss is Ba Den Mountain, which rises to a height of 986 meters and is referred to as the "roof" of the Southeast region. One of the most well-known spiritual tourist destinations in Tay Ninh is Ba Den Mountain. By taking the cable car up the mountain, visitors can view historical artifacts and ancient temples like Linh Sơn Tiên Thạch Tự, Chùa Hang, and Điện Bà, as well as learn about the Bà Đen legend associated with Linh Son Holy Mother, who is said to have been worshipped in the cave next to Linh Sơn Tiên Thạch Tự. For young people, this is an excellent trekking location to see sunrises, sunsets, and fairytale-like drifting clouds. The Ministry of Culture and Information designated Ba Den Mountain as a national historical and scenic site on January 21, 1989. (now the Ministry of Culture, Sports and Tourism).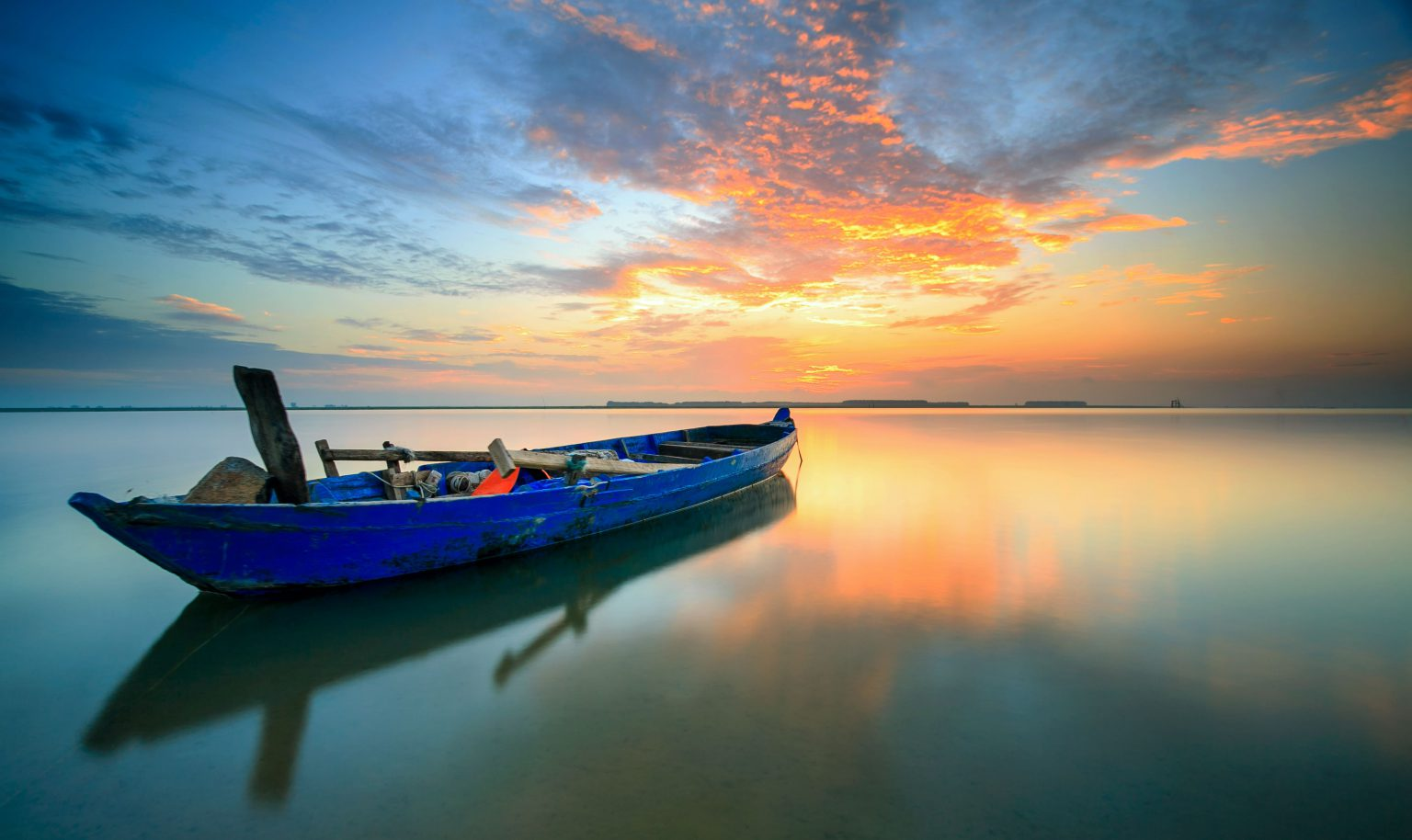 To Dau Tieng Lake, "Waveless Bay" Tay Ninh
Visitors can view Vietnam's largest man-made lake, which is serene in the afternoon wind, from the summit of Ba Den. Dau Tieng Lake is surrounded by varied scenery, with lotus farms and rice fields that reach into the distance and emit beautiful incense in the summer sun. A large rubber forest can be found nearby Ba Den Mountain and Dau Tieng Lake. From about the end of December to March is also the time when the rubber forest changes leave, turning a lovely yellow-red color that looks dreamy like it belongs in a fairytale. This happens especially when Tay Ninh enters autumn and winter.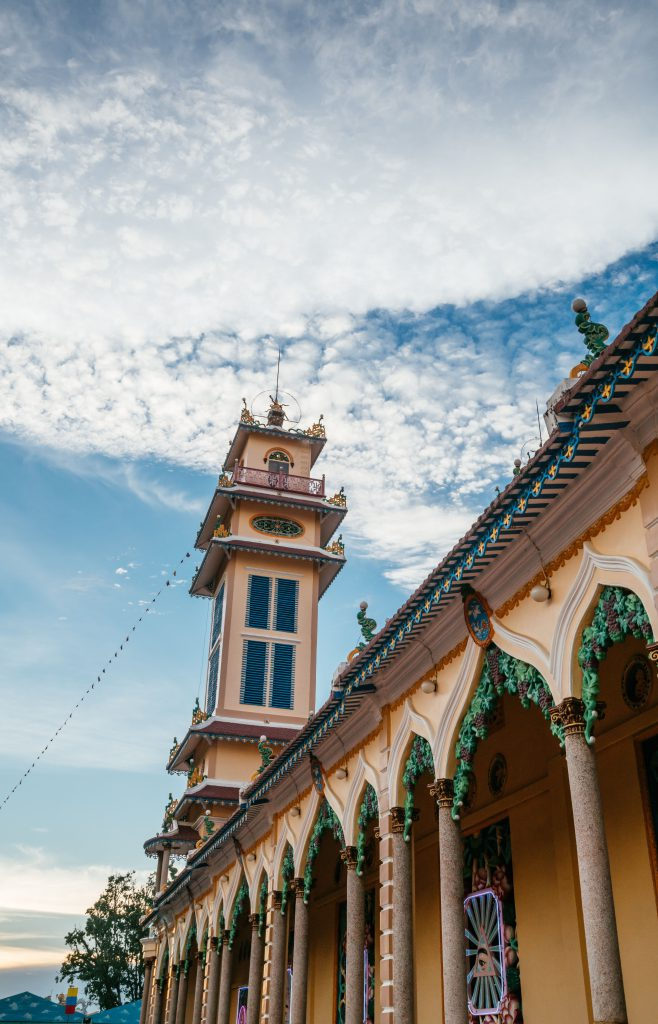 Spiritual place of Tay Ninh Holy See
The poet Đan Thụy once referred to the Tay Ninh Tòa Thánh in Hòa Thành district, about 4 kilometers from Tay Ninh city: "At night, Tòa Thánh is magnificent. Wonderful Ivory Moon" Indeed, the Cao Đài religion has a distinctive religious structure that harmoniously combines Eastern and Western philosophical perspectives with several spiritual tenets. The Heavenly Eye symbol, which is used in the Cao Dai faith and means "Heaven's Eye," is one of its distinctive features. Tòa Thánh has numerous locations with this image. The main gate is the largest and features a different decoration in the form of a painting. There are 12 gates that make up the entry to Tòa Thánh, all of which are carved with the four spirits (long, lân, quy, and phượng) and the lotus flower. The 3,072 stars at the Thiên Nhãn Temple's main hall, which is on Quả Càn Khôn, represent 3,000 planets and 72 globes. In particular, the annual Yến Diêu Trì Cung Festival is held at Tòa Thánh on the full moon of the lunar month of August. The displays of fruits, ornately decorated objects, and the Parade of the Fairy, which mimics a procession of people in the idea that Mother Buddha and the Nine Fairies descended from the ceiling to grant everyone peace and harmony in life, are among the ceremony's most memorable features. Yến Diêu Trì Cung Festival, which contains many principles that are both spiritual and have a positive influence on daily life, can be said to have become a cultural beauty in Tay Ninh in general and the Cao Dai religion in particular.
Experience in traditional craft villages
There is more to Tay Ninh's holy land than just towering mountains and breathtaking scenery. Tay Ninh people have been steadfastly rooted in their native land for a long time. They have worked hard to advance in the traditional trades that their fathers have passed down to them, such as making Trang Bang dew-dried rice paper, salting Tay Ninh shrimp peppers, Ninh Son conical hats, Long Thanh Trung rattan, forging Loc Trac, etc. Despite varying in their offerings and methods of production, these craft towns have been steadily establishing their brands across the nation. They all share the spirit of cooperation in their relationships with other settlements. For individuals who want to learn about the cultural lives of the locals, craft villages are worthwhile visits.
Source: Huynh Phuong,Tuan Nguyen, Jet Huynh, Mai Thanh Chuong, Do Thanh Nhan