The forest filled with the golden color of the price tree in the early days of October 10 created a poetic picture of the ancient capital of Hue.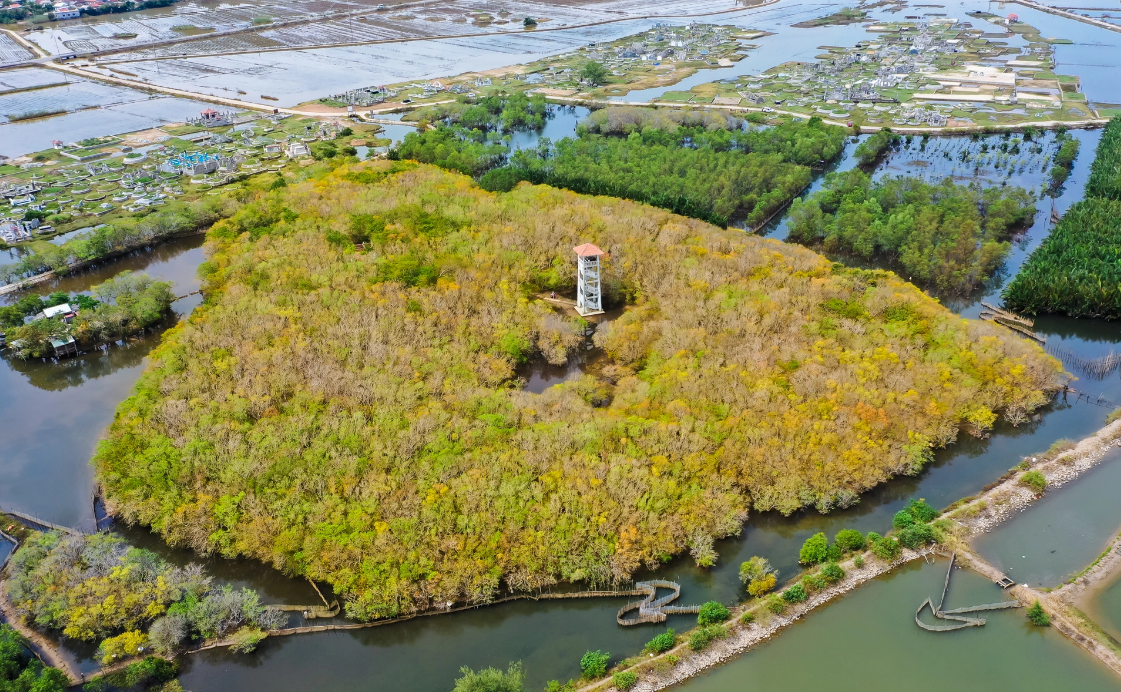 Every late autumn, hundreds of photographers from all over the country flock to Rú Chá, located about 15 kilometers east of Hue city center. The Tam Giang - Cầu Hai lagoon, is one of the last remaining mangrove ecosystems (the largest brackish lagoon in Southeast Asia).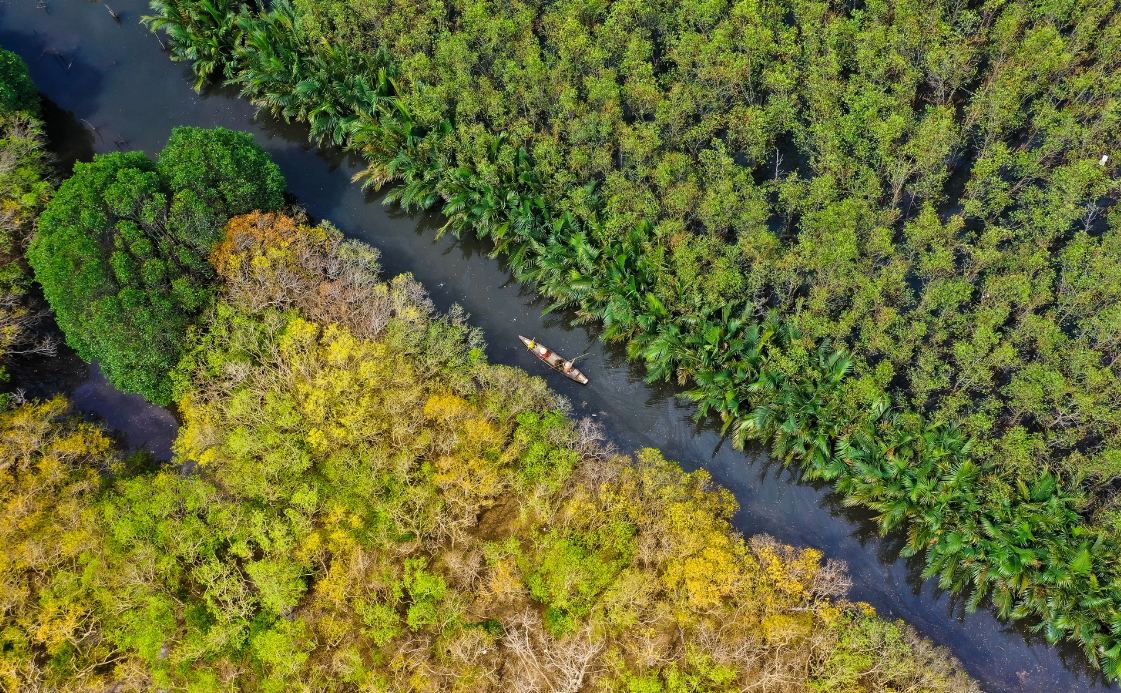 The Rú Chá mangrove forest is approximately 5.8 hectares in size.

According to locals, the name Rú Chá, 'rú' refers to the mountain forest, and "chá" is the camp reading of the word "giá". With 27 species, the vegetation here is quite diverse. Price trees, in particular, account for more than 80% of the forest area.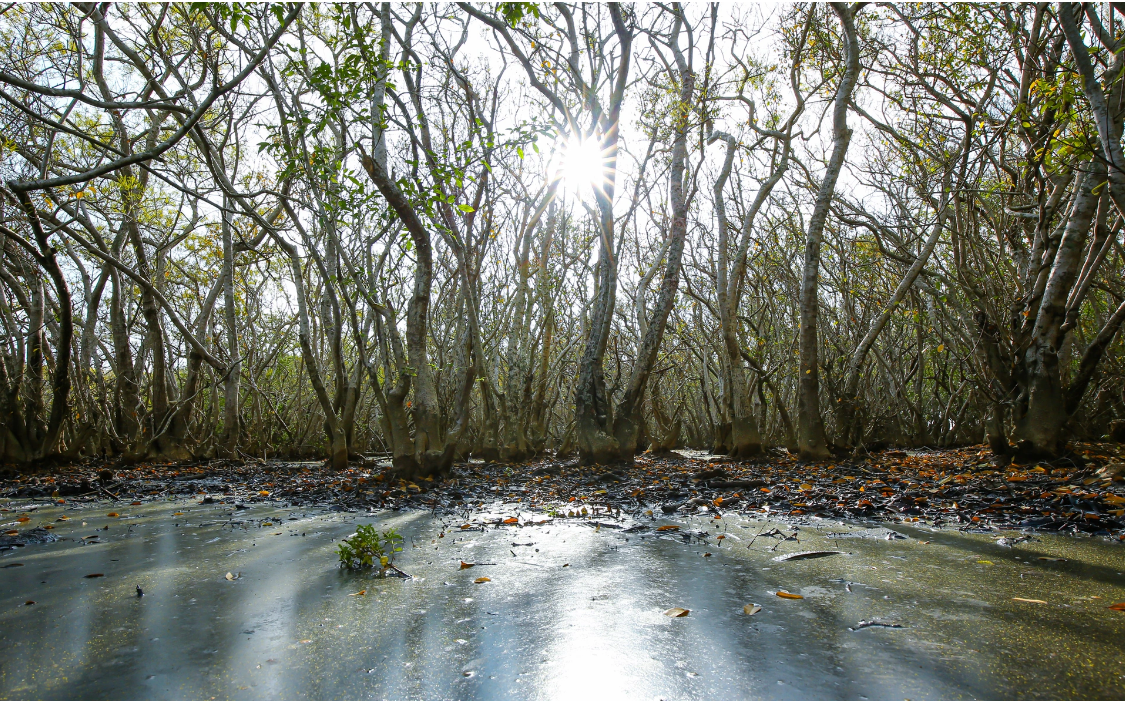 Giá is a plant with shallow flooded roots that serve as a home for cuffs. R Chá mangrove forest is also known as a shield for Thuan An sea's mainland.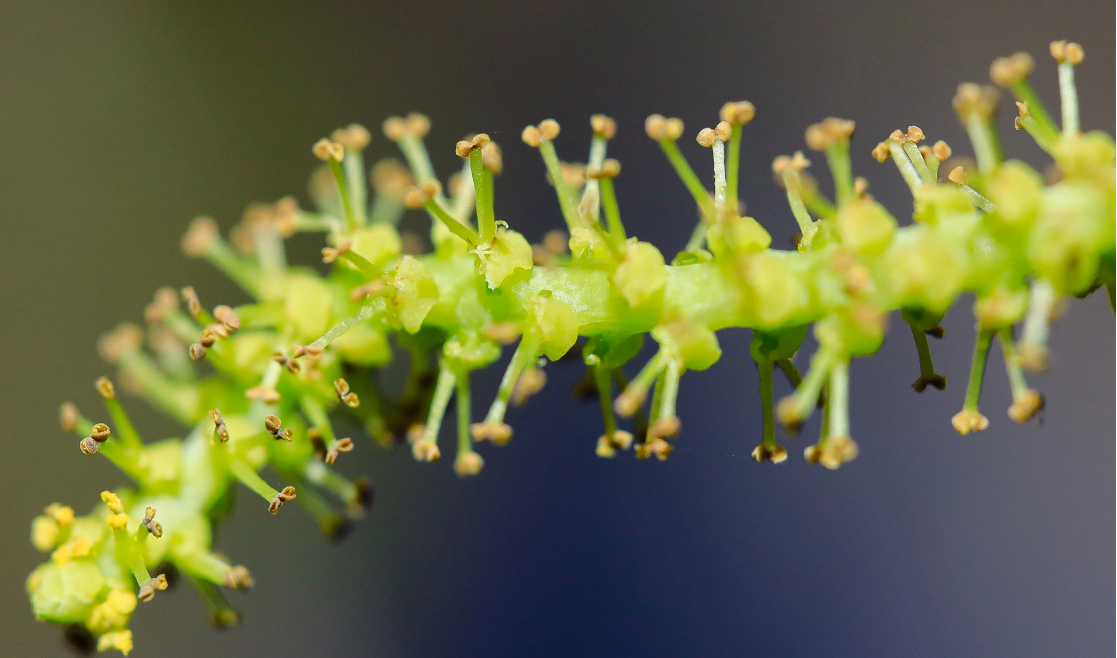 The male and female flowers of the rack are not found on the same plant because it is a monophyletic species. The flowers are pale yellow, 3-12cm long, and grow in the leaf axils.

The Rú Chá mangrove area has almost no animal hunting due to its small size and strict management procedures imposed by the local government. As a result, this area has become home to hundreds of different bird and animal species.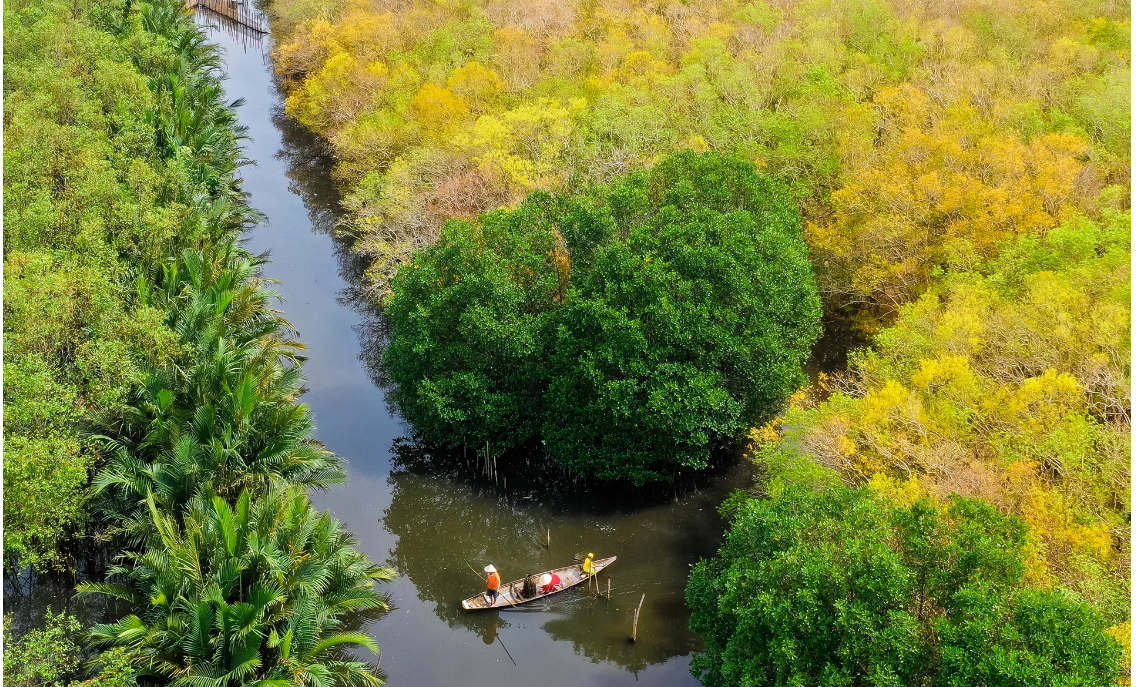 Because the Rú Chá mangrove forest is less vulnerable to natural disasters, people flock here during the floating season to avoid flash floods.
After being affected by the Covid-19 epidemic for more than two years, R Chá welcomed many tourists from across the country this year, in addition to local visitors.
Ms. Hoang Lan (52 years old) is a resident of Ho Chi Minh City. HCM revealed: "After seeing many images of R Chá on social media, I decided to visit Hue this year. I was lost in a fairytale forest full of dreams when I arrived here."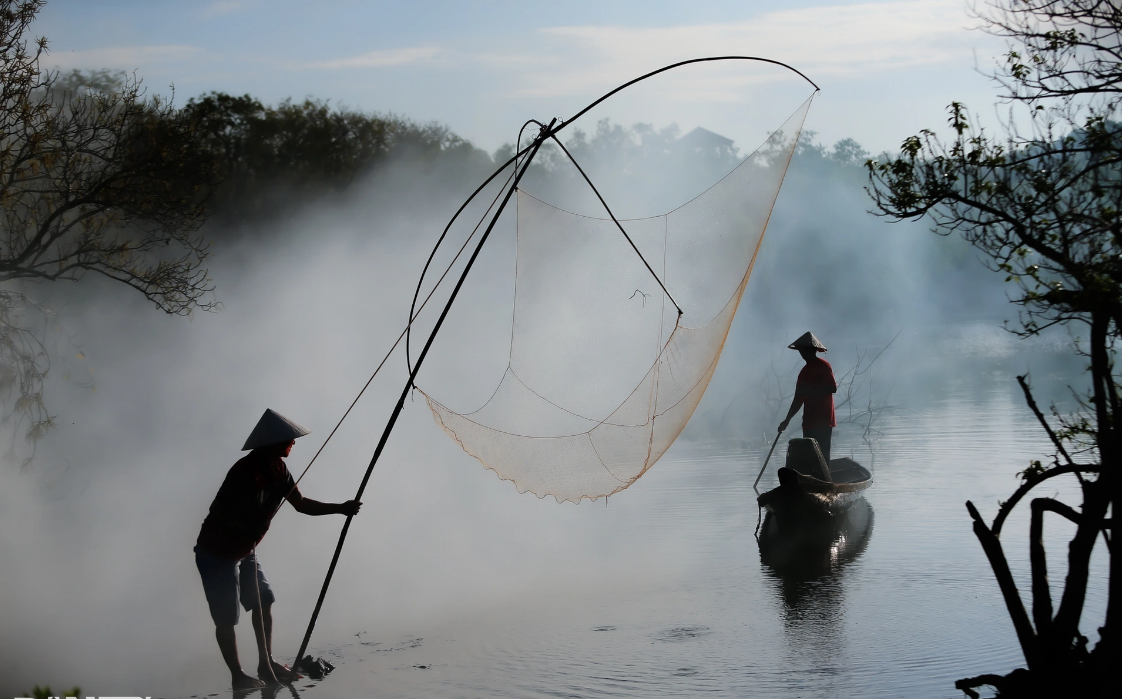 For many years, photographers have chosen the image of fishermen fishing in mangroves as a theme.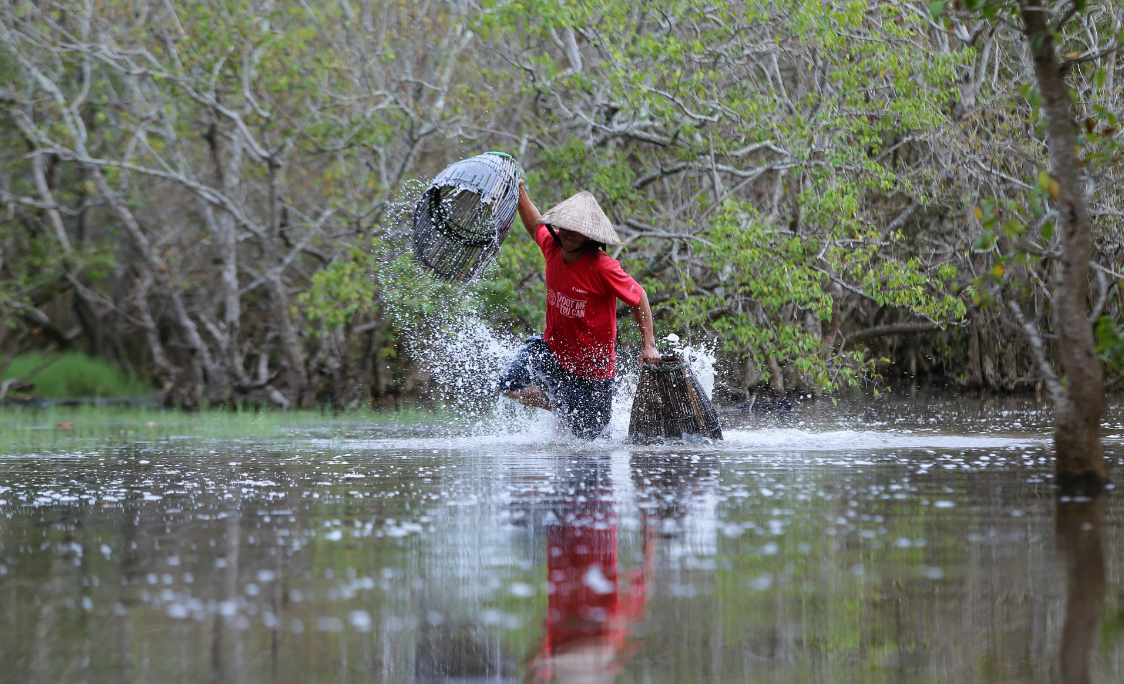 Mr. Binh (42), a local fisherman, stated, "This year Rú Chá is not as beautiful as previous years due to a lot of rain, but the amount of shrimp and fish is more than every year."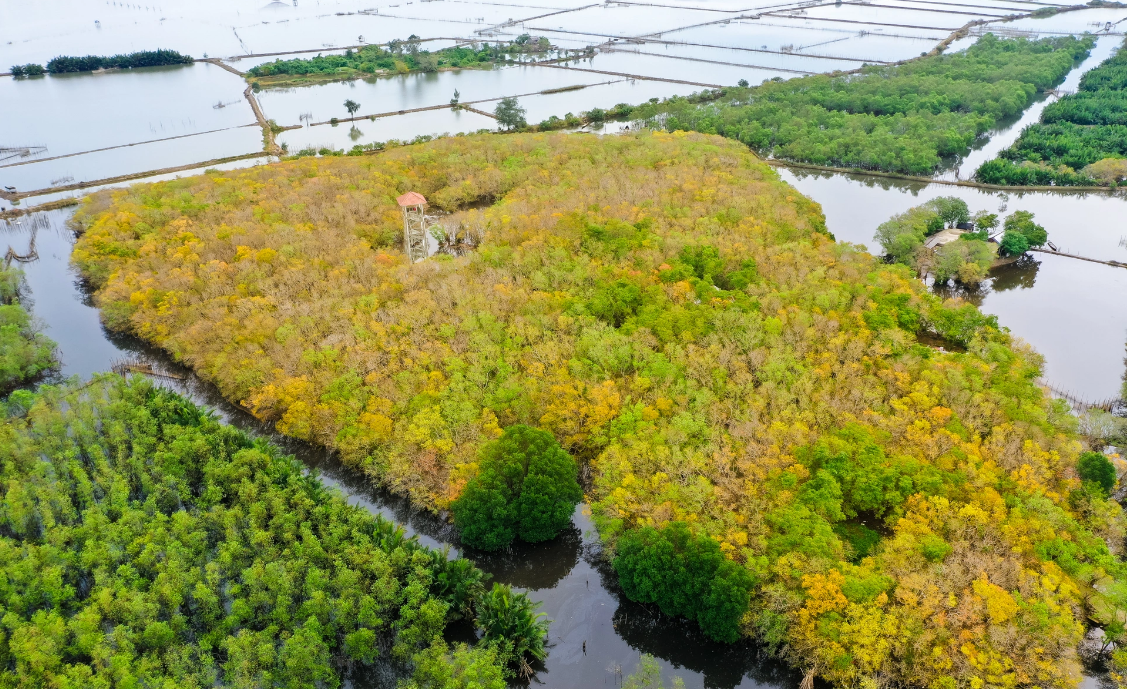 Contribute to the promotion of Rú Chá in particular and Hue tourism in general. The People's Committee of Hue City (Thua Thien Hue) recently announced a 2022 art photo contest and video clip with the theme "Rú Chá, Con Tè - Colors of the River." This is a competition to find beautiful works about Rú Chá, Con Tè, and Tam Giang lagoon area in Hue city to exhibit, communicate, and promote these two places.
Source: Nam Anh