The journey to conquer Lao Than (Lảo Thẩn) Mountain will undoubtedly provide unforgettable experiences, even for those with no prior climbing experience.
Lao Than is probably a well-known name among trekkers, but it is unfamiliar to many others. If you're still curious about this mountain, it's located in Bat Xat district, Lao Cai province, about 80 kilometers from Sapa town.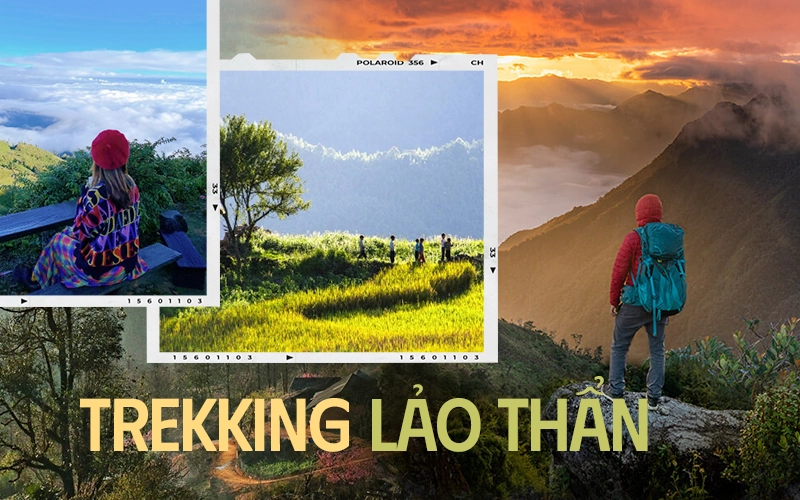 Although not as majestic as Fansipan, the road is not as dangerous as climbing Putaleng mountain (3,049 m high in Ta Leng (Tả Lèng) commune, Tam Duong (Tam Đường) district, Lai Chau (Lai Châu) province); however, Lao Than is popular with tourists because it is one of the most beautiful cloud hunting spots in the Northwest.
However, Lao Than, like many other places, has the most beautiful times of the year, and if you want to explore and conquer this mountain, the months of October to December and March to May each year are the best. November to January of the following year, in particular, is the best time to hunt clouds and watch the beautiful sunrise.
So, let's go trekking in Lao Than right now!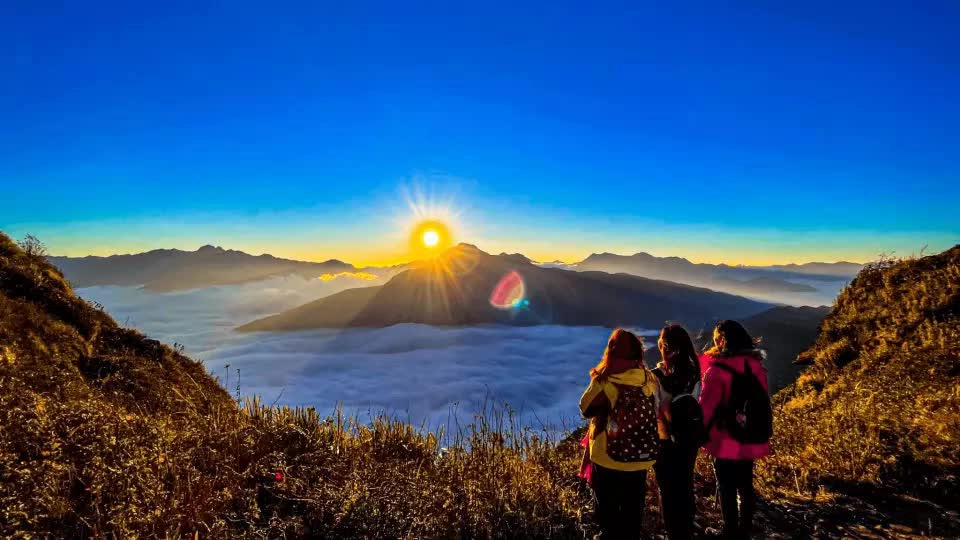 When you arrive in Lao Than, you will notice that the "sea of clouds" is extremely fond of eyes like this.
Cost of climbing Lao Cai
Hiring a porter is essential for those who have never trekked before, as well as those who have climbing experience. This is also one fixed cost (almost mandatory) when trekking, unlike when traveling elsewhere. However, the cost of porter rentals is not prohibitively expensive, so don't be concerned.
Furthermore, when trekking, it is best to invite only one group to accompany you (about 5-7 people). To be safe, never go alone and never go with too few people.
For your convenience, here is the cost of climbing Lao Than mountain in two days and one night for a group of five people. If you are traveling in a larger group, multiply this amount to estimate your expenses when trekking Lao Than!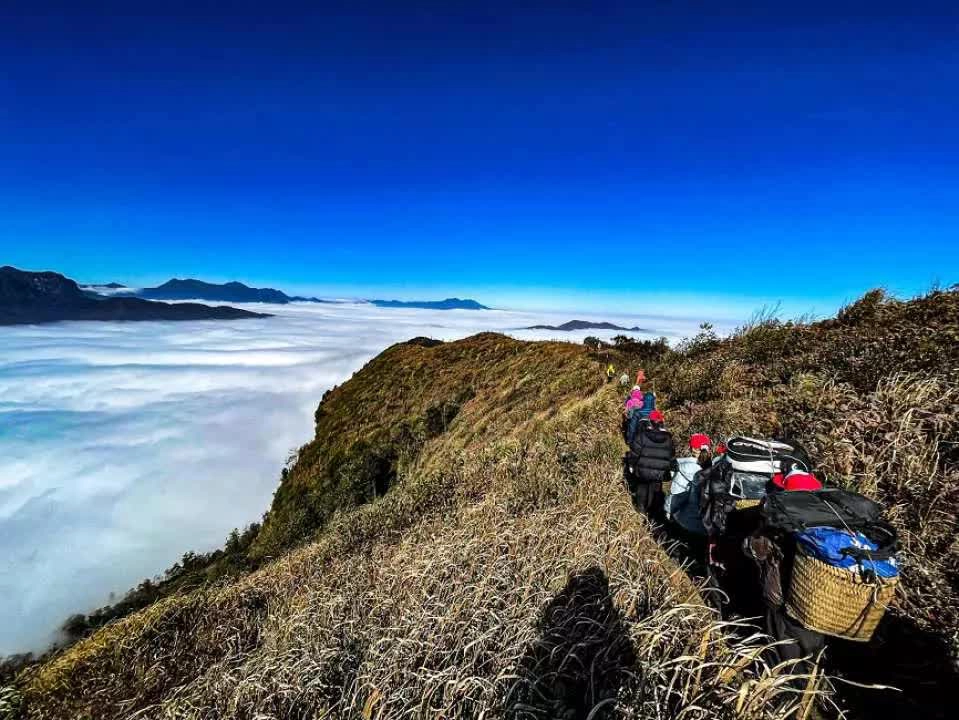 Porter not only led the way but also carried items for the friends, bringing more food to prepare for everyone once the group reached the summit. Spend no money on this! It's fine as long as you hire a reputable porter.
General cost:
1 million VND/2 porter rental
200,000 VND for snacks and drinks
500,000 VND for a 2-day motorcycle rental
Lunch costs around 700,000 VND.
Expenses incurred (parking, roadside water): 100,000 VND
As a result, the total general cost is 2.5 million VND/5 people. Divide 500,000 VND by the average person.
Separate expenses (separate items per person)
To get to Lao Than, take the bus to Sapa and allow yourself as much time as possible to rest. In fact, you can go straight to Y Ty (Y Tý), but for those who are not in good health, such a move will consume a lot of energy, not to mention that without time to rest and start the journey right away, climbing will be difficult.
As a result, you must spend more money on buses traveling from Hanoi to Sa Pa. The average round-trip price is 400,000 VND.
Accommodation and meals cost 150,000 VND per person.
The sum of these individual expenses is estimated to be around 550,000 VND per person.
Furthermore, after completing the trekking journey, you can travel to Sapa to walk around and buy specialties as gifts while waiting for the bus from Sapa to Hanoi.
Thus, the cost of climbing Lao Than for two days and one night (including travel from HN to Sapa) is approximately: 1 million VND/person.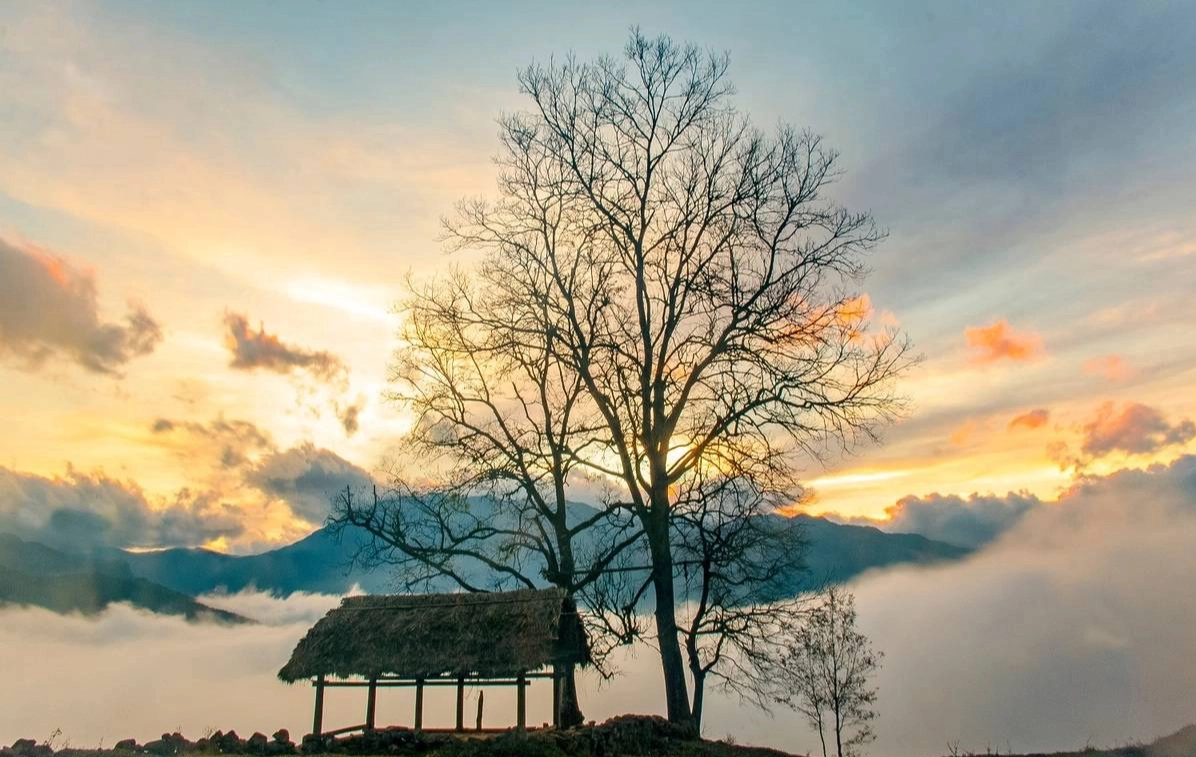 The end of the year is beautiful but cold, so make sure you have enough utensils, jackets, and other warm clothing.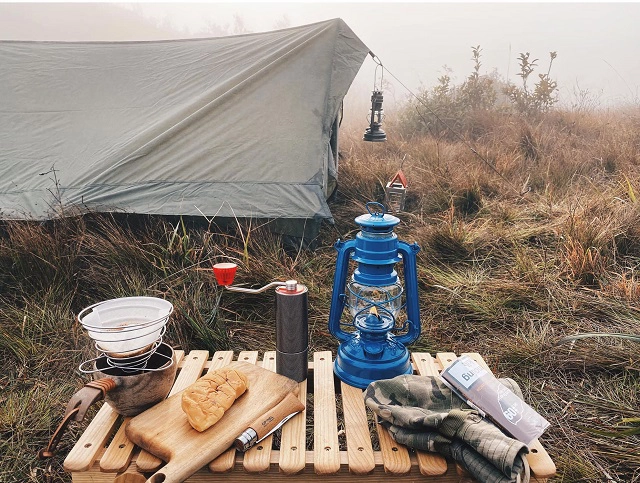 What do you need to prepare for?
Each trip must prepare all of the necessary items for the trip to be the most complete, with climbing being especially important.
As a result, here are the essential items that you should not overlook:
- Smooth trekking shoes with a good grip to keep you from slipping. Because walking in the summer is often squashy and sweaty, waterproof climbing.
- Approximately 2-3 raincoats
- Travel backpack: Use a backpack with multiple compartments and shoulder pads to prevent fatigue.
- Tents for camping.
- A sleeping bag.
- Pads for sleeping bags.
- Travel bag with multiple functions
- Clothing: nightgown, sun jacket, wind jacket, etc.
- Pain relievers, abdominal pain medications, headache medications...
- Medical supplies: scissors, gauze, cotton, ego, glucose, etc.
- Insect repellents and sunscreen.
- A camera, a phone, and a power bank.
Furthermore, to serve the dining on top of the mountain, you can bring the following items and ask the porter for assistance if you are not in good enough health:
- Picnic and grilling grills (if you want to organize a BBQ).
- Charcoal, lighters, and aluminum foil
- Ingredients for baked goods that have already been marinated.
- Fast food: cakes, hot dogs, bread...
- Water consumption (sufficient for members).
With the information provided above, you should be able to plan your budget as well as all of the necessary supplies and too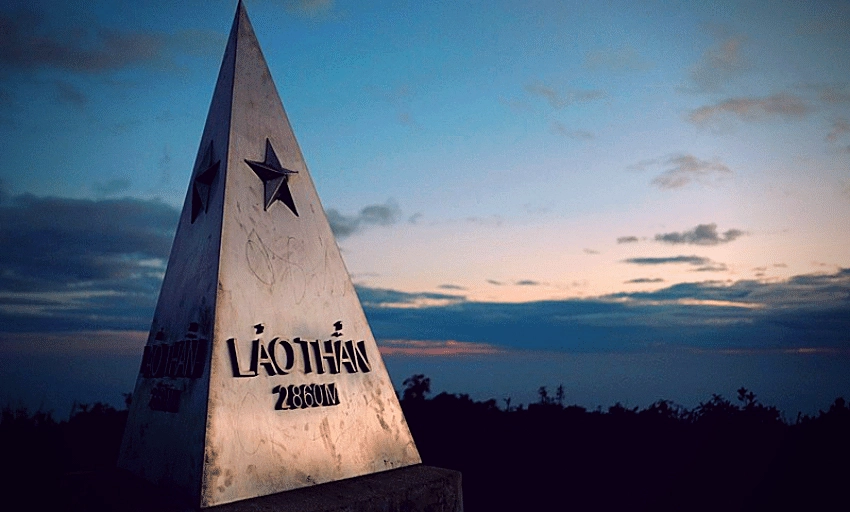 ls for your journey to the peak of Lao Than Mountain!
Source: Toquoc.vn